The NAIST Chorus is an informal group who shares the love of singing and good company.
The Chorus meets on occasion at the NAIST Guesthouse Exchanging room for some good old singing. Each session is a little different, as the songs change with the season. In a December session I attended, we sang Christmas songs in English, German, and Japanese. It was interesting to try and twist the tongue differently to a familiar tune. A session lasts from 18:00 to 19:30.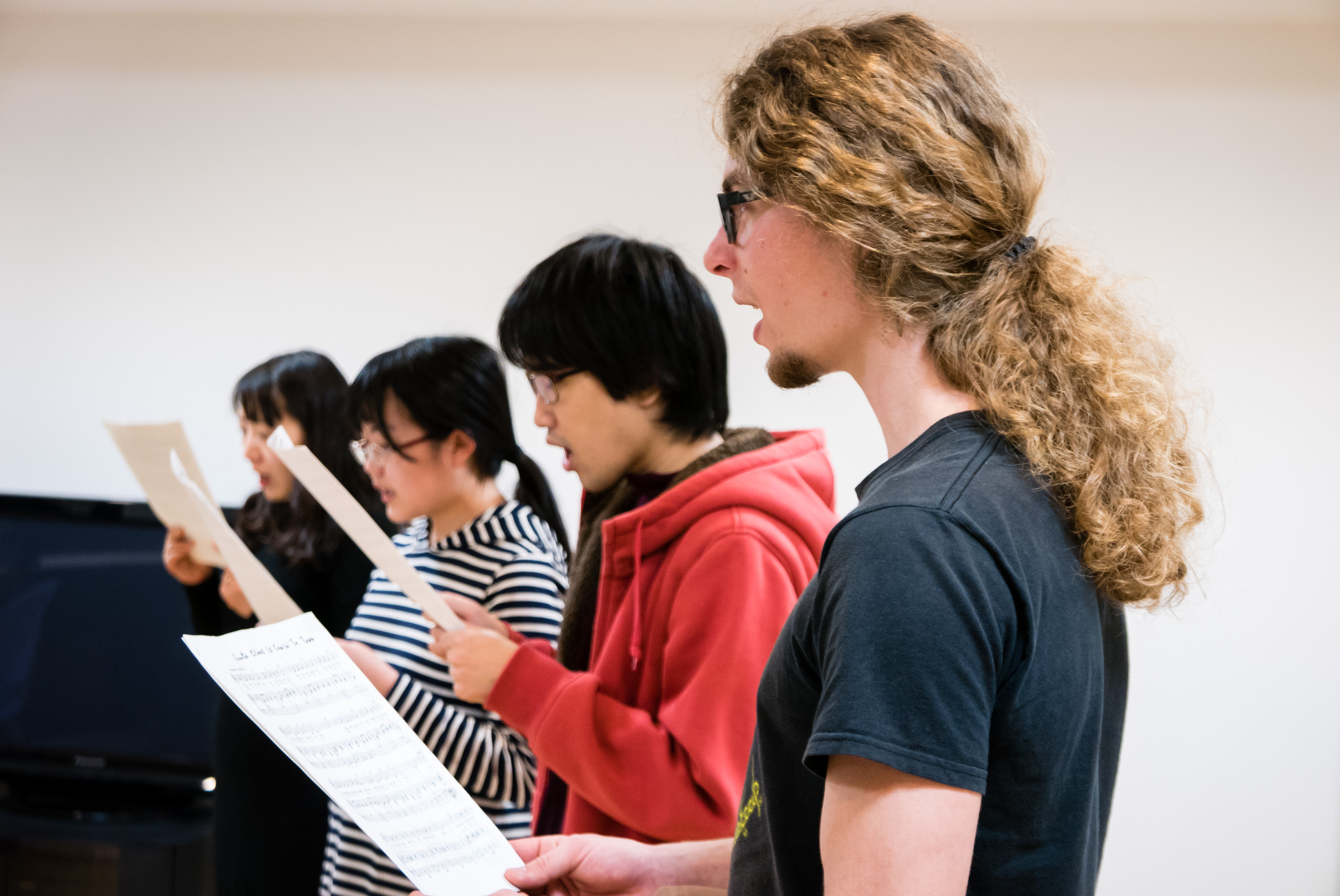 The group has always been led by Ms. Mitsuko Barker, for the last twelve years. Mitsuko is a master musician, having studied and practiced in Japan and in Austria. With great passion and piano-playing, she trains the Chorus in projection, posture, and pronunciation. Making sure to spend adequate time on each member, everybody always leaves the session singing a little better and learning a bit more about other cultures. Christmas songs might not be to everybody's liking, but it's really just another excuse to learn something new. In any case, the other sessions cover songs from a wide range of classical and pop songs.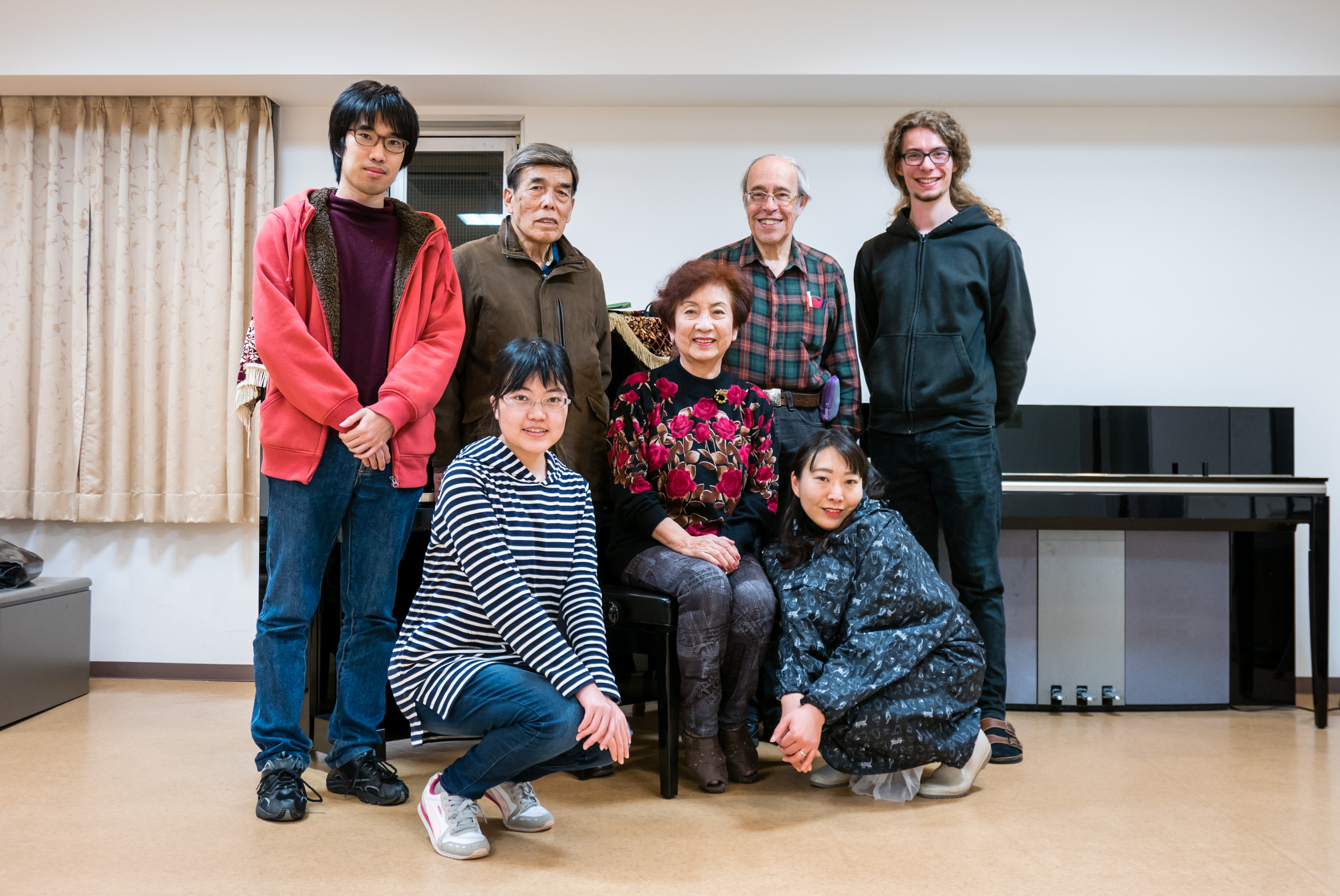 More than just a singing group, a small intimate circle is developed. My buddy and I got a chance to spend some time with the group besides the singing. We learned a little about food, history, and stories about each other. You don't sing? You'll never know until you try! Schedules and materials are sent about a week in advance, so you don't miss a session. Grab a friend and be sure to meet the friendly people that make up the NAIST Chorus!