Keeping up with the Yuletide spirit, Filipinos at NAIST celebrated with a Christmas Party.
Here in Japan, the daytime gets shorter and the temperatures decrease to the single digits. In these conditions, homesickness can be a big deal for international students who are used to a tropical Christmas. However, the winter blues did not stop the Filipino community at NAIST from cherishing Christmastime!
On the night of December 9, NAIST Pinoys (an affectionate slang for Filipinos) gathered at one of the dormitory lounges to eat, drink, be merry, and celebrate the Yuletide season. Back in the Philippines, people celebrate Christmas as early as September, so the group decided to set aside a weekend night and hold the party early in the month.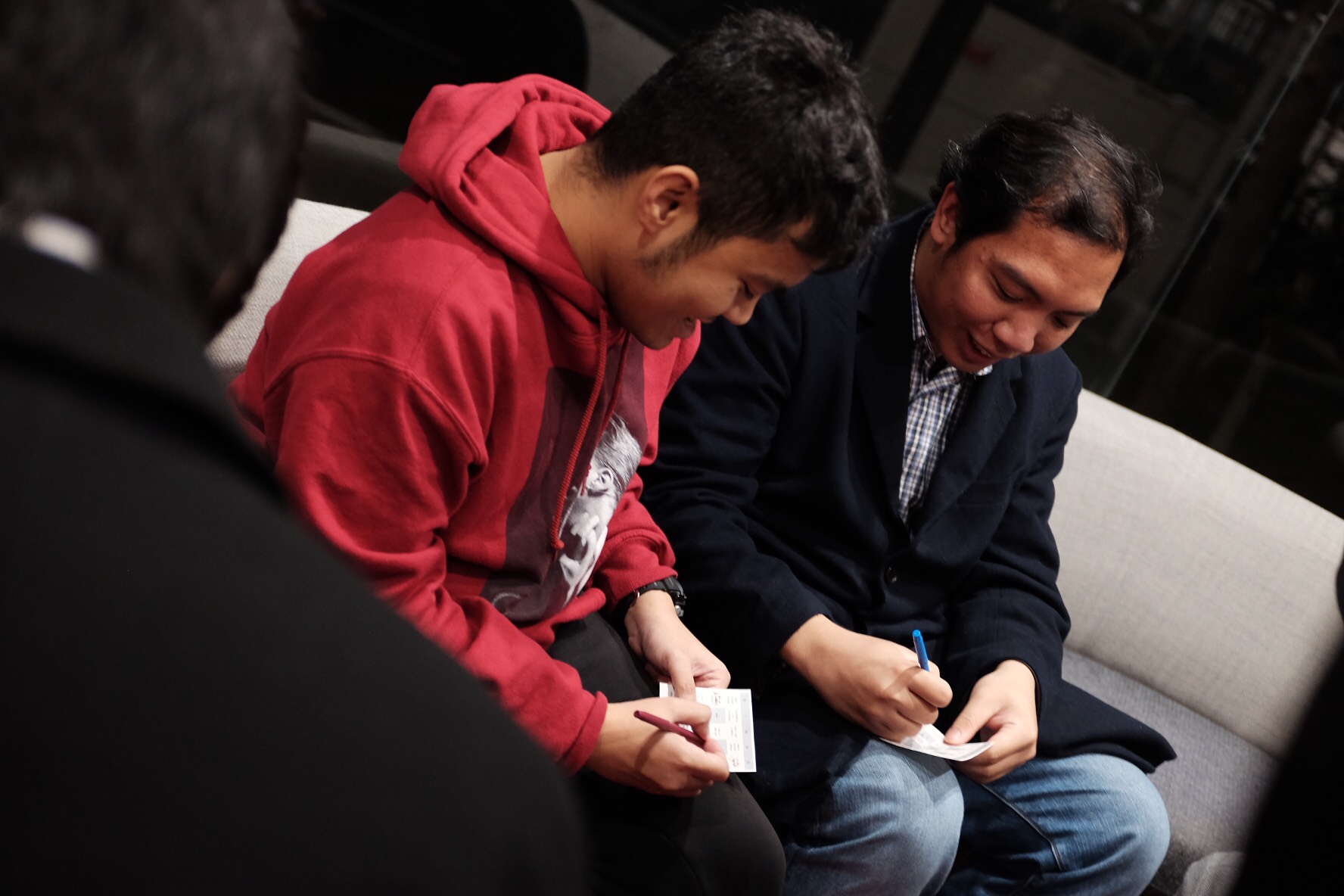 True to form, games jumpstarted the party. The point of the games is to get to know everyone in the community more deeply, like knowing fun, personal trivia through a bingo card game, or testing telepathy through a guessing game! Since Filipinos can be found in all divisions of the university, a relay race (of rolling onions on the floor!) determined the fastest and most coordinated among the three. While the room was full of warmth from all the energy generated by the games, a mix of Japanese-style hotpot and Filipino-style stew made it even warmer.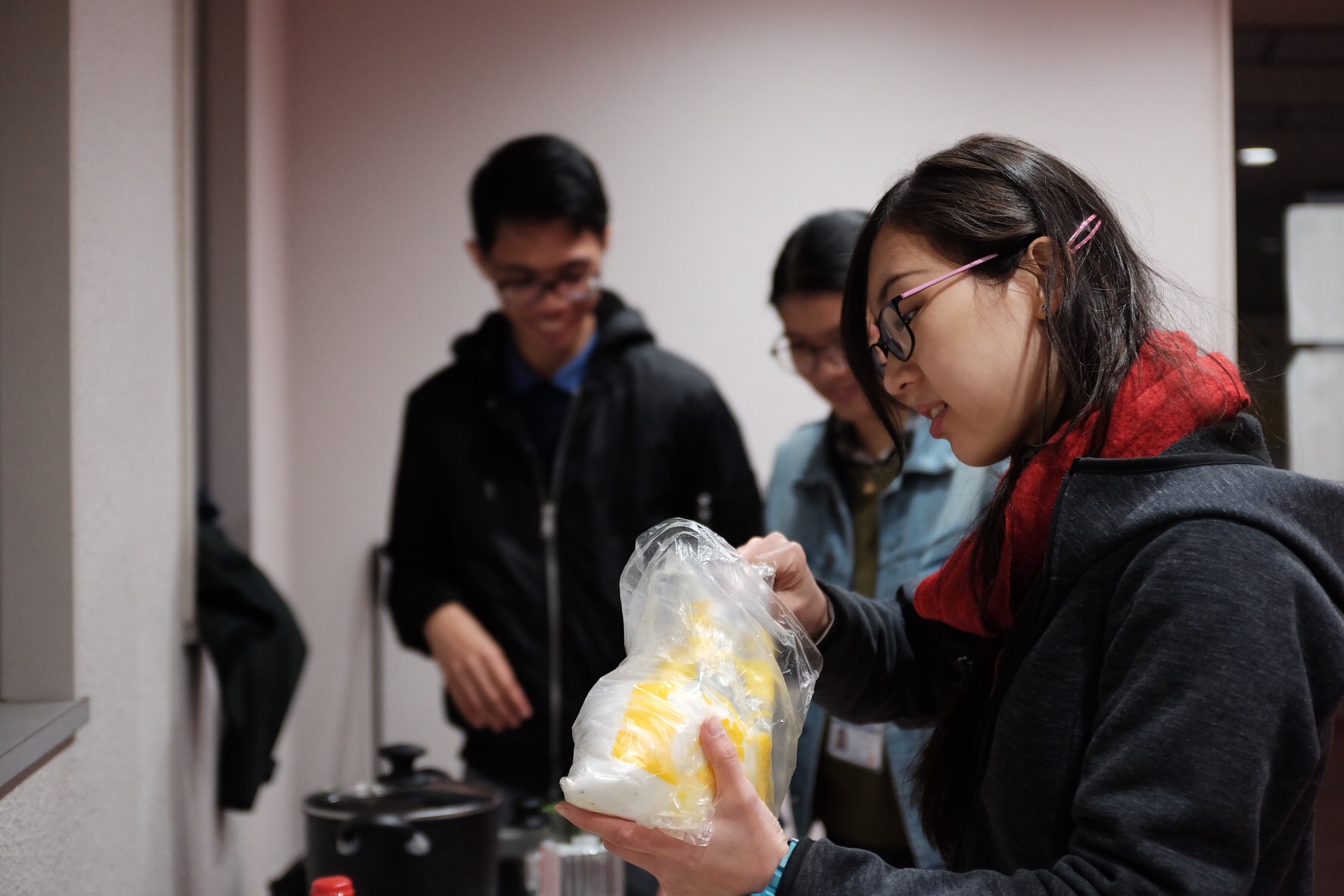 The fun did not stop there. As the tradition of gift-giving embodies the spirit of Christmas, Filipinos exchanged gifts – a Christmas party staple called Kris Kringle. Everyone writes a gift wish list. Then, each one has to fulfill a wish from the list from the person they get randomly assigned to – or blow the receiver's mind–to the giver's discretion!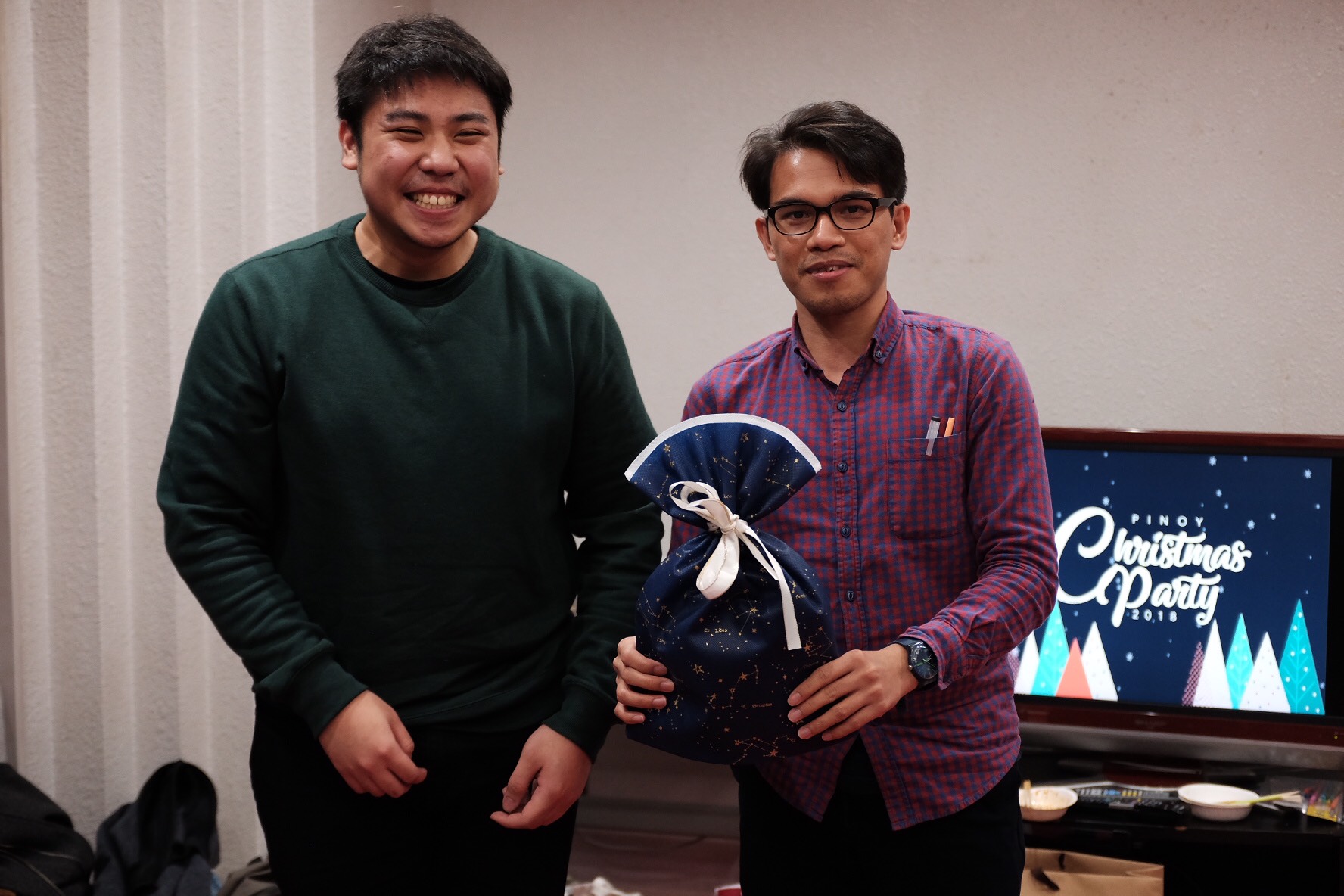 After the program, the group enjoyed a nice dinner together, and fun conversations over snacks and drinks.