The Japanese academic year ends in March and starts in April. We followed graduating and newly entering students, and documented the Graduation and Entrance ceremonies that mark its end and beginning.
March 24 marked this year's spring graduation ceremony, as 396 students celebrate academic success. The ceremony was accompanied by musical intermissions, as all students were called forward one by one to receive their diploma from the NAIST President Naotake Ogasawara.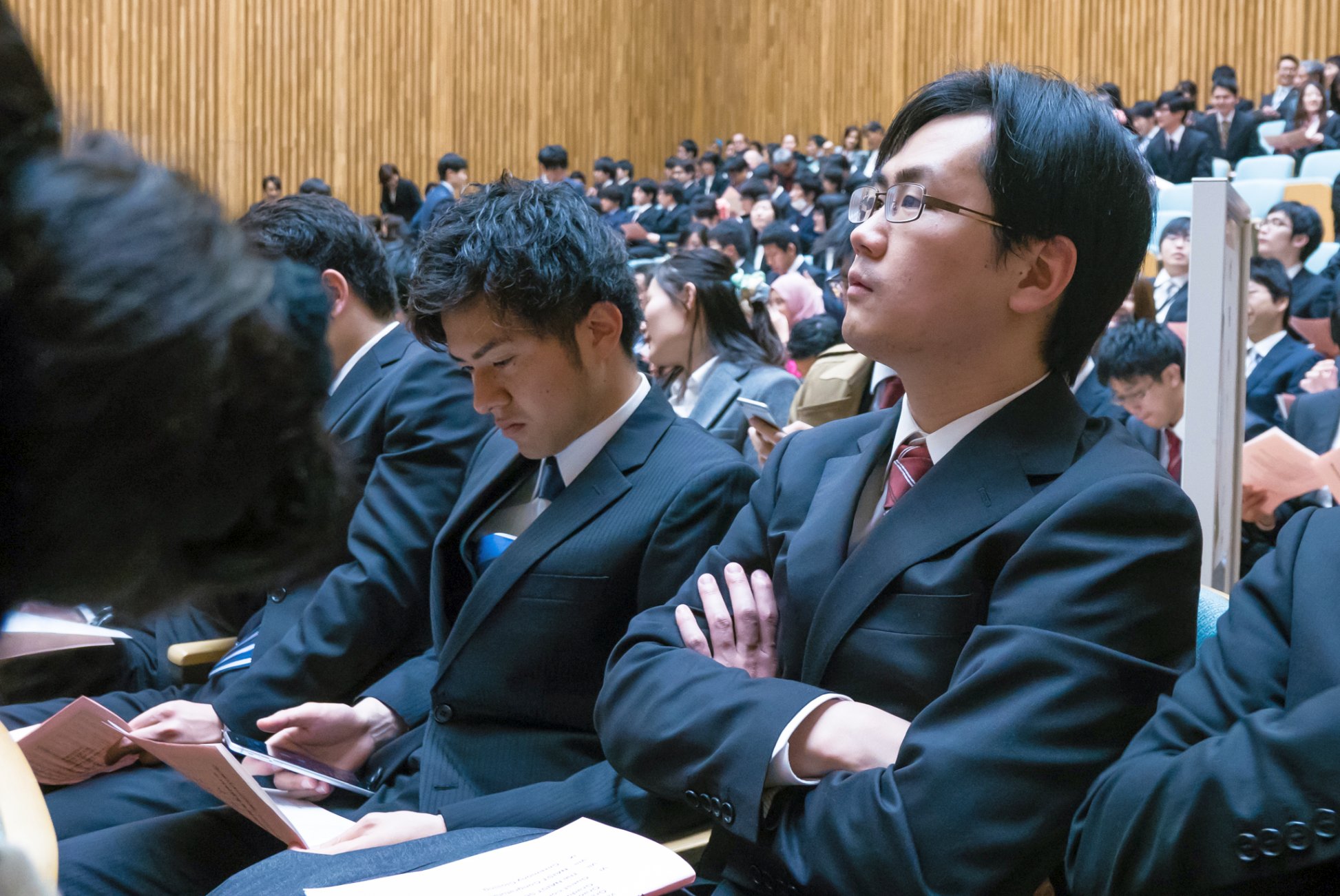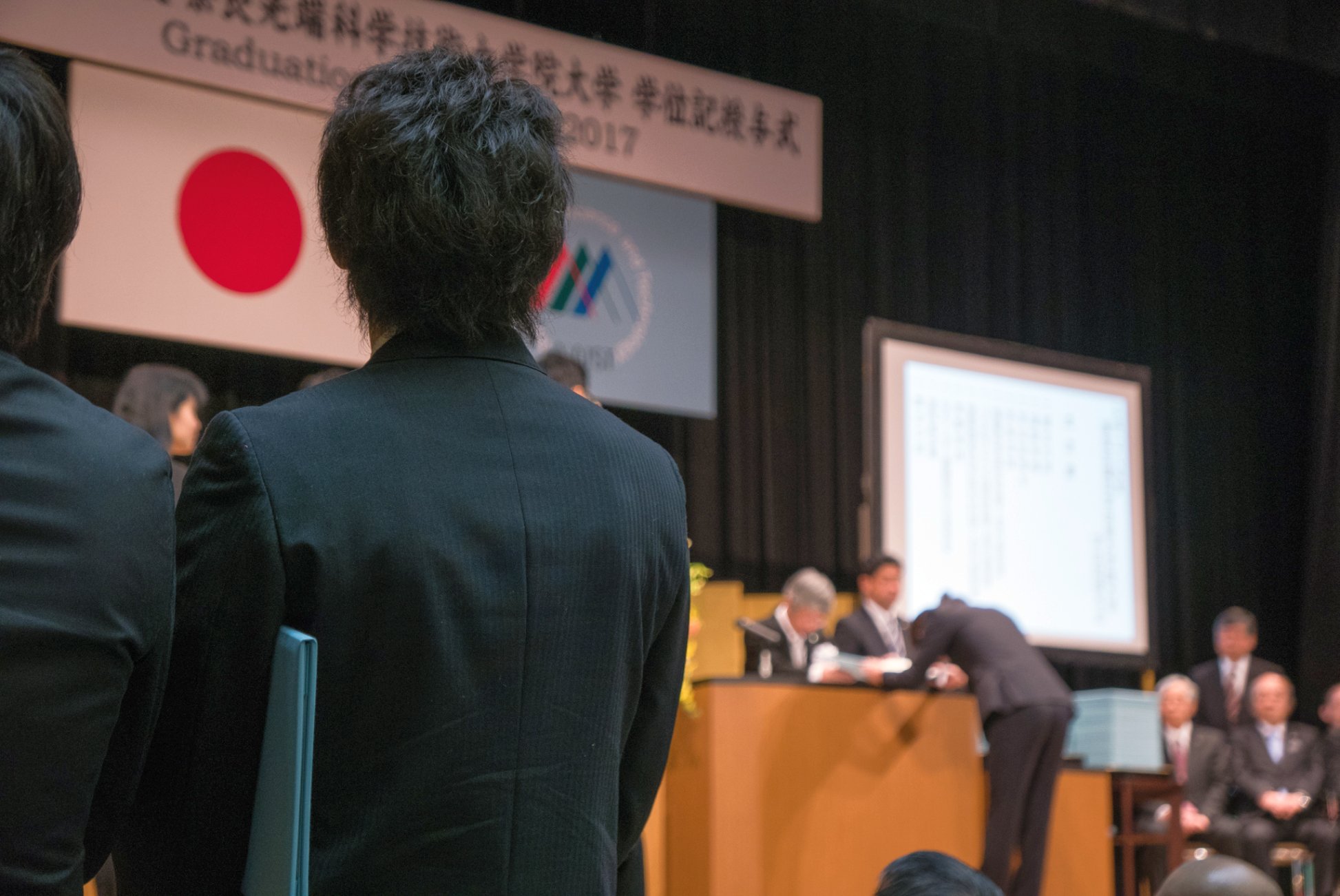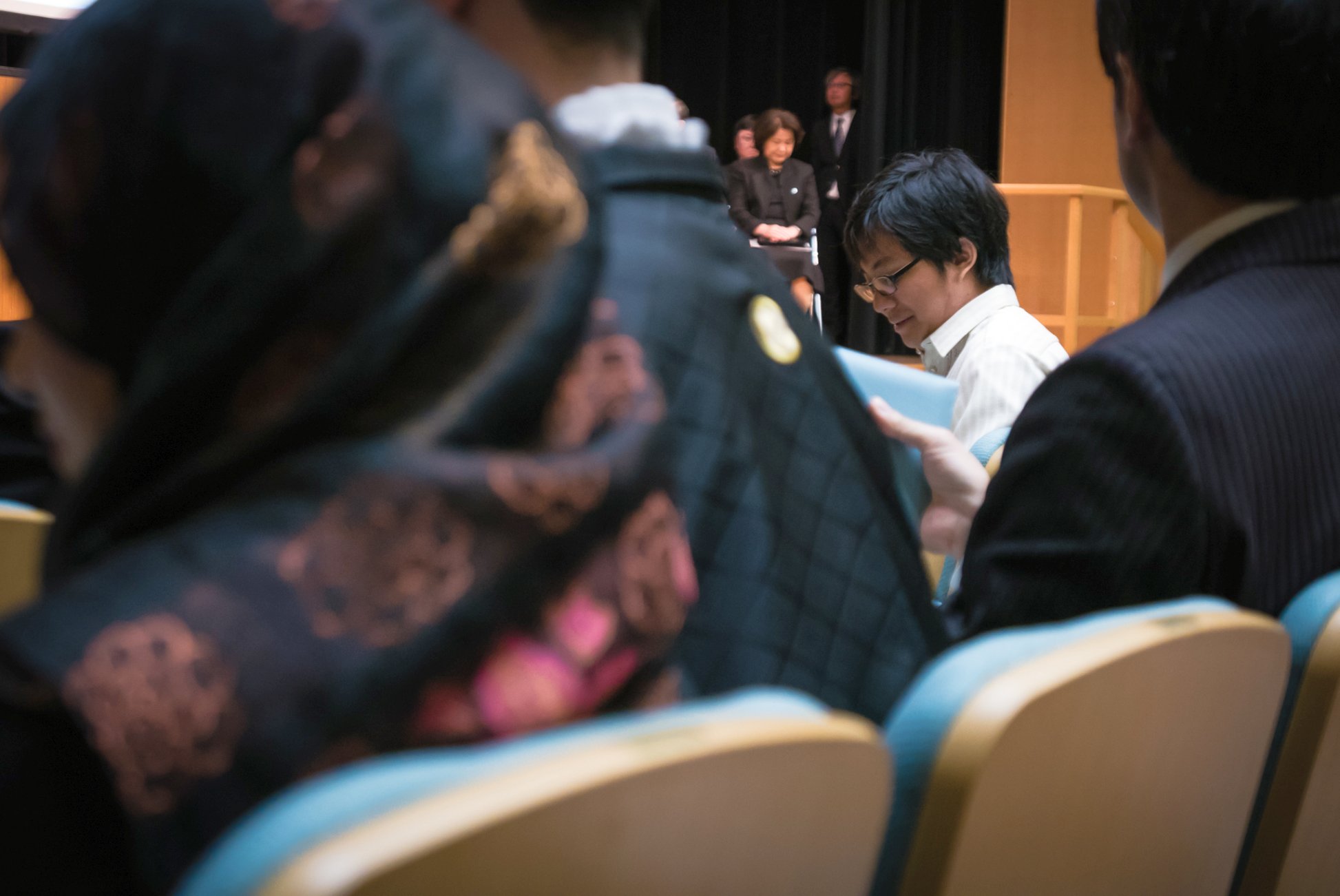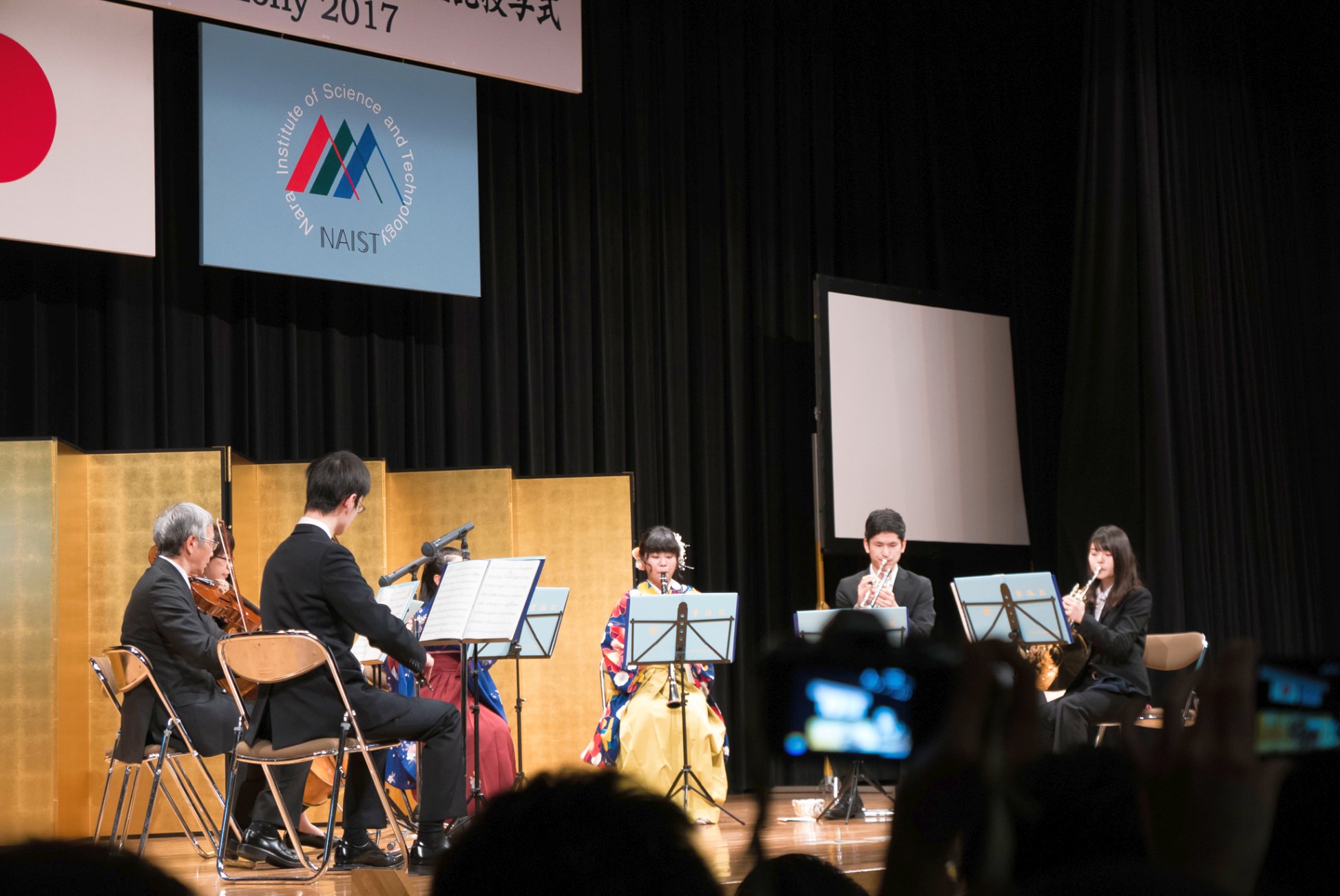 Among the 396 students, 29 international students graduated, and some stood out of the crowd with colorful native costumes.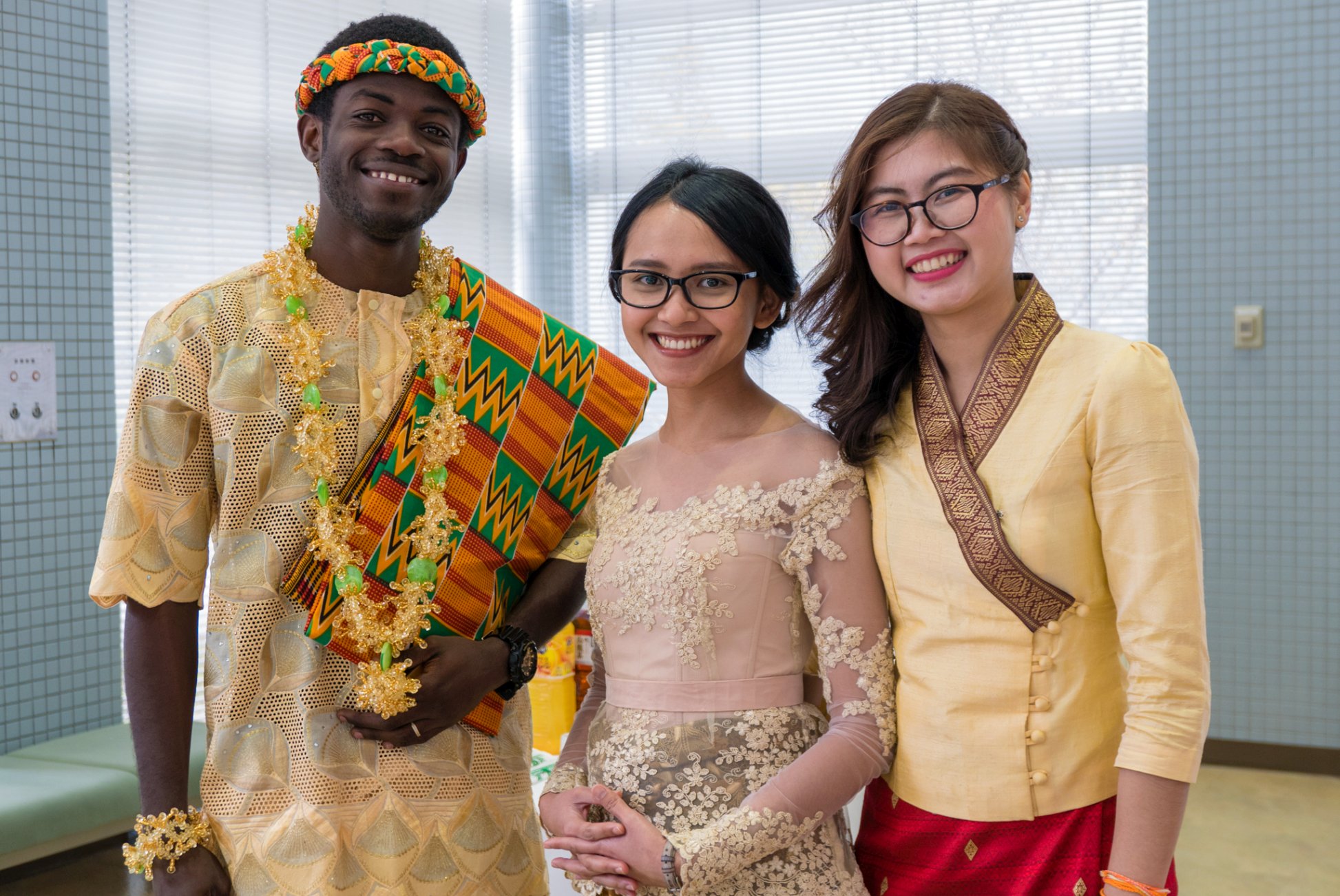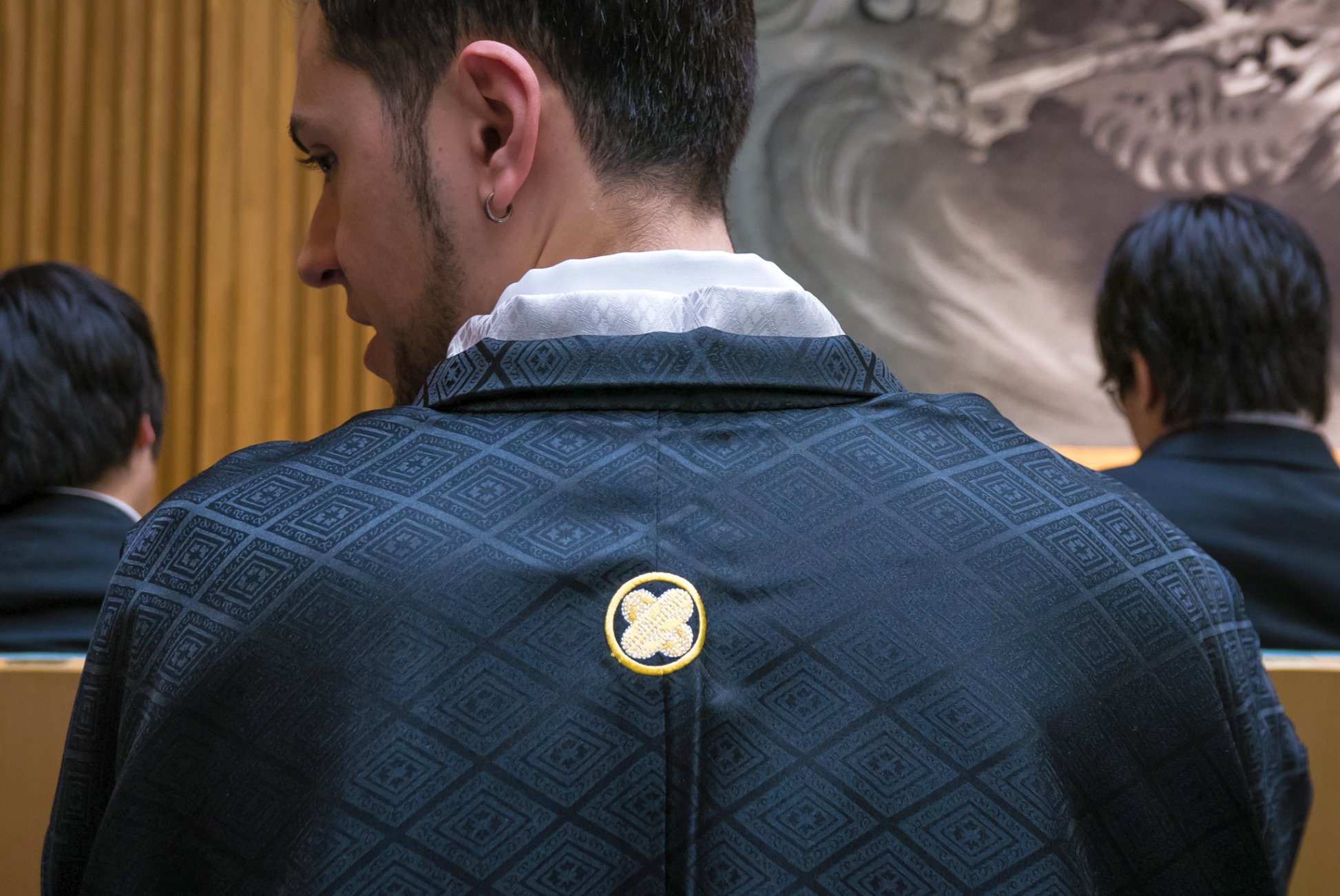 With every end comes a new beginning, and so the spring entrance ceremony was held two weeks after the graduation on April 4. 420 students assembled (21 international), eager to begin life as graduate students, and to listen to an inspiring welcome speech by the new NAIST President Naokazu Yokoya.
A Japanese play, entitled Kuchimane (口真似), was performed to the delight and laughter of everyone, to hopefully set the mood for the coming months.
After their enrollment, a number of orientation events and the Recycle Market, students have one week to apply to the lab of their choice. During this time, labs hold barbecues, cherry flower viewings and other events to give students an opportunity to get to know their potential lab members, senpais (seniors) and professors.
The events are also the occasion for the new students to look forward to their freshman year, after which they will welcome the new juniors, spend countless months looking for a job, then struggle to make up for the lost time and graduate just in time for the job they were offered a good year in advance. Thus, the circle of life at NAIST completes, and science is made.