The ancient capital of Japan, Nara, is a treasure trove of rich culture, tradition, and sites that are accessible from NAIST. I recently joined a bus tour organized by the Nara Prefecture International Exchange Saloon, which made it incredibly affordable and convenient for NAIST students like me. This tour brought us, a large group of students, to cool our heads in a haven of flowers, calm our nerves in a temple of tea, and curate our own art in a kiln of red soil.
Our day started a little damp as we headed to Yatadera Temple, also known as the Hydrangea Temple. The main gate welcomed us with blossoms on either side. This sight signaled the start of over 1,000 shrubs and 10,000 blooms!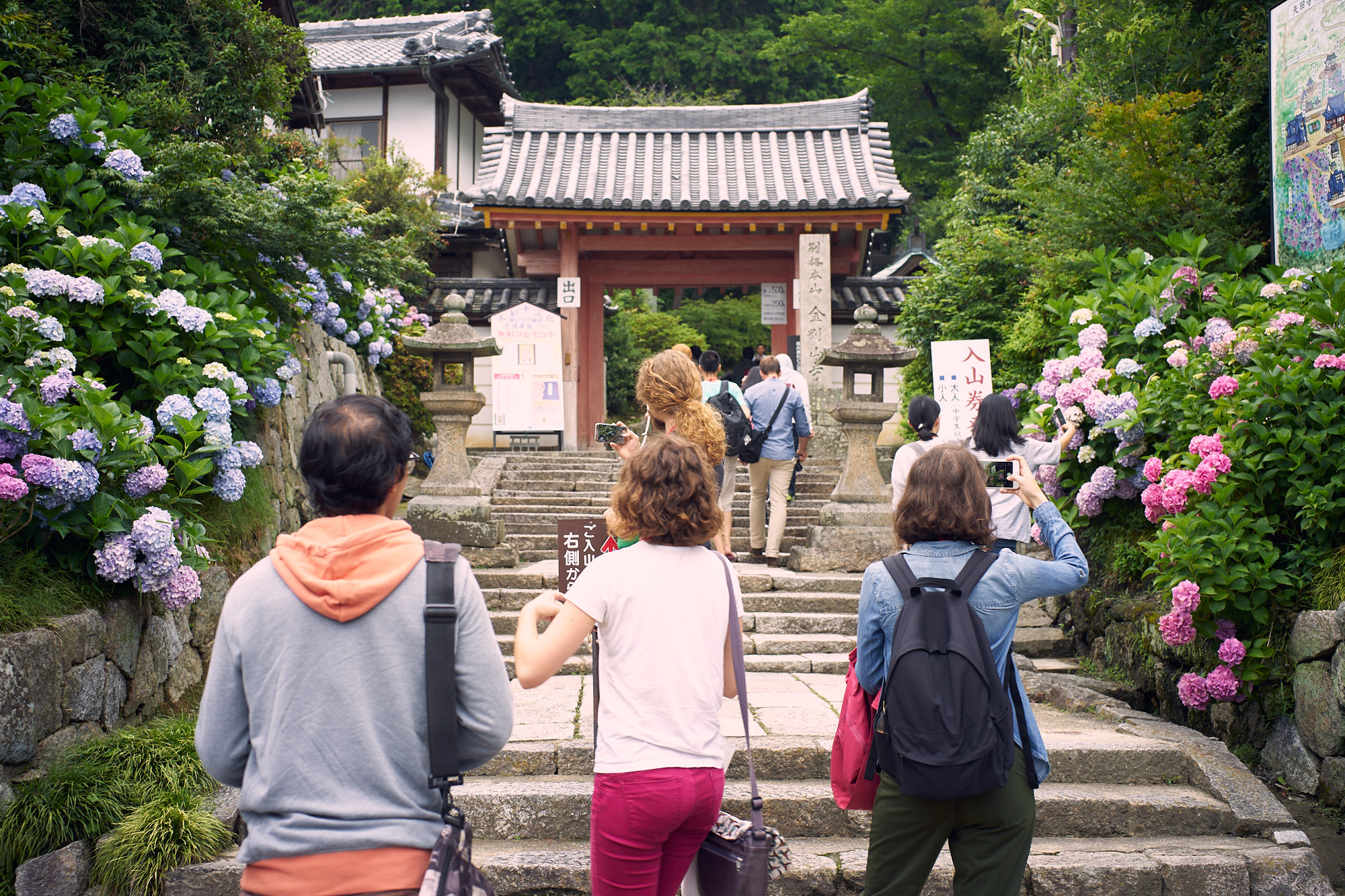 During the rainy season in Japan, the Hydrangea plant blossoms wildly with color and life, changing color with the pH level of the soil. A light drizzle followed us during our walk around the temple, and continued to dance in the background as the head monk explained to us the religious significance of the site.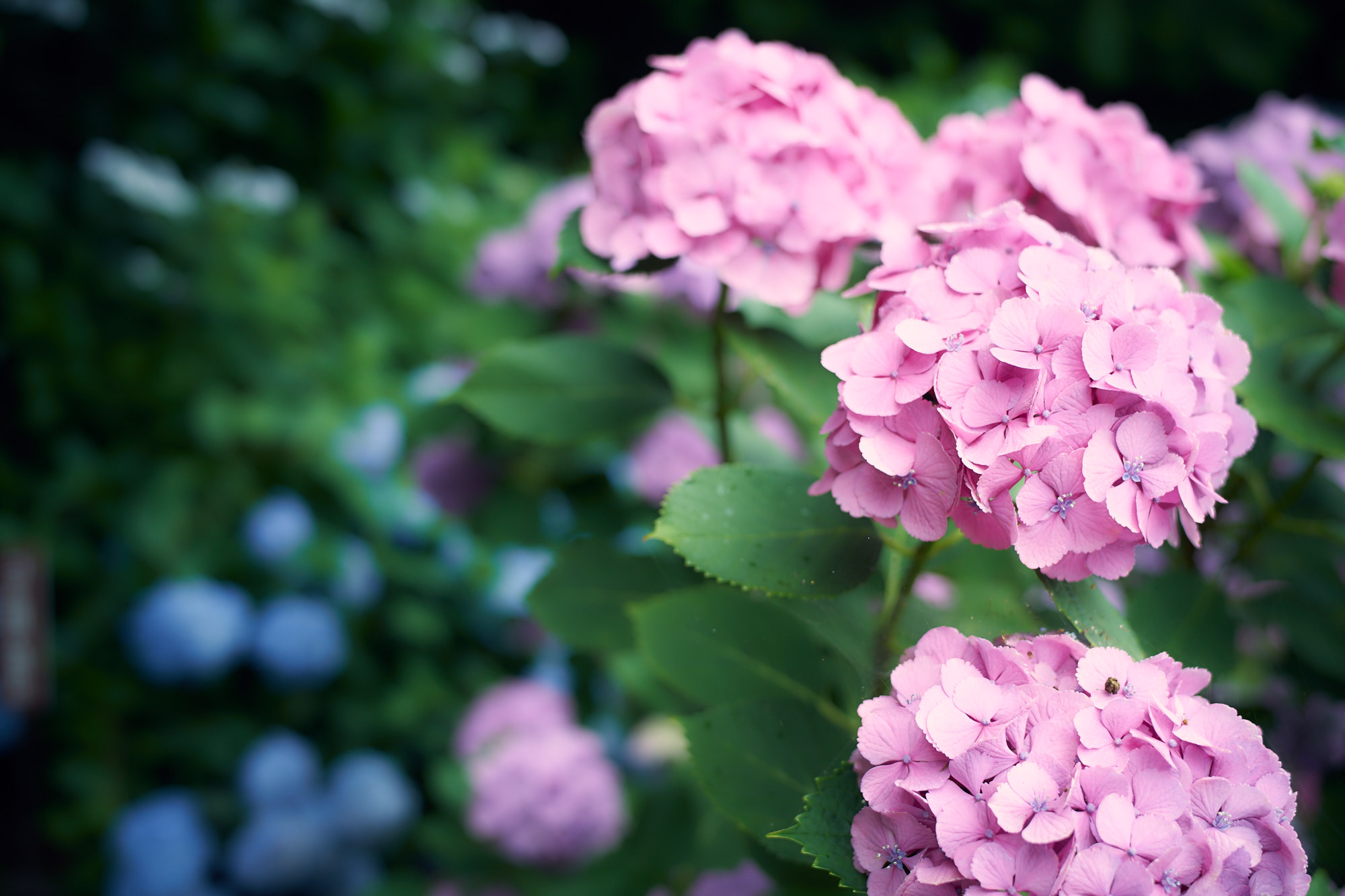 Our next stop was Jikoin Temple. This 17th-century Buddhist temple maintains a pristine country aesthetic. The kind hosts prepared a traditional Japanese tea ceremony in a spacious tatami room.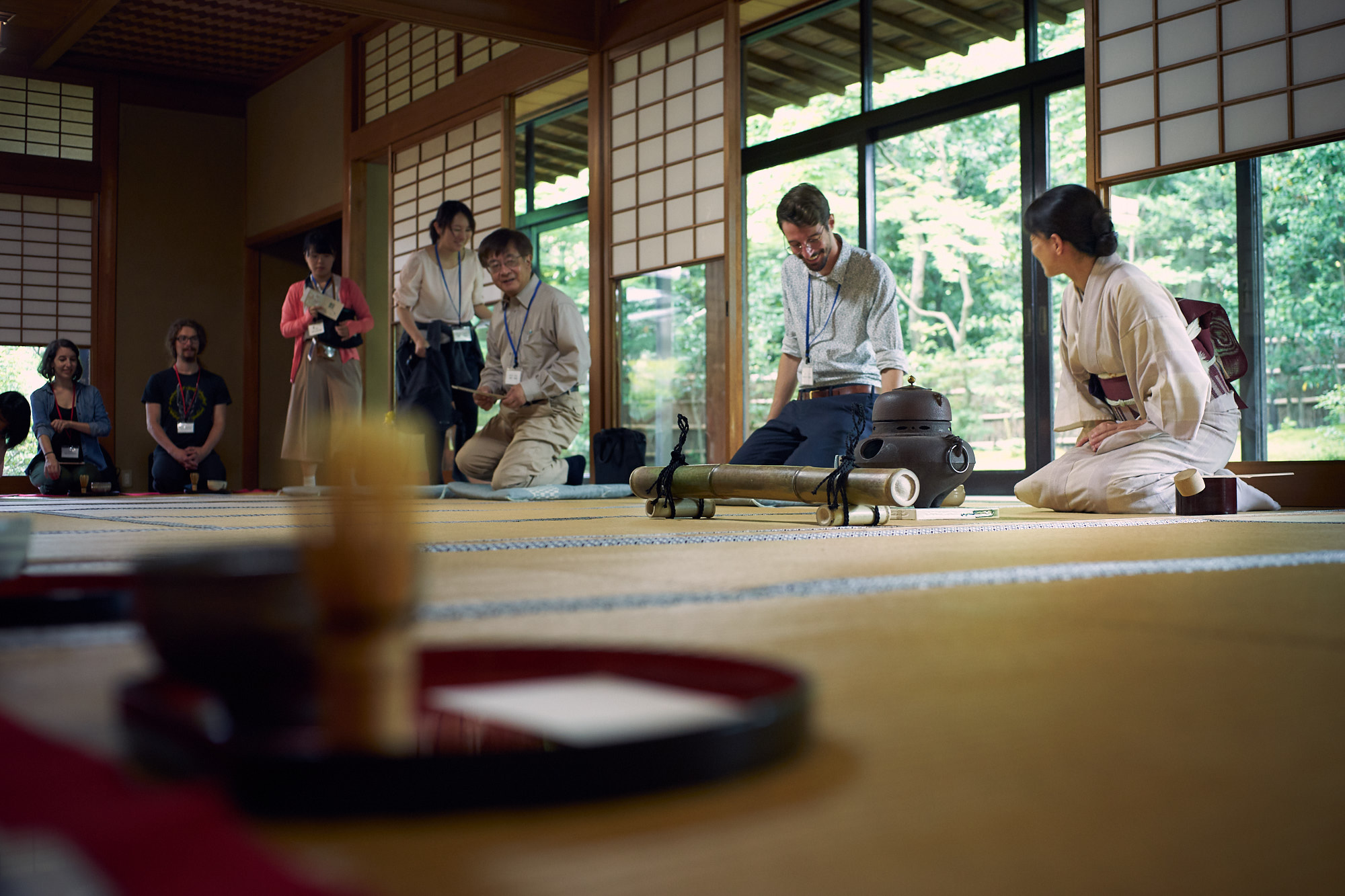 Each participant was given their own set to prepare and enjoy by themselves. It's not mandatory to remember the elaborate history of the Japanese tea ceremonies. All you need to do is whisk the tea, eat the sweet, and drink the tea!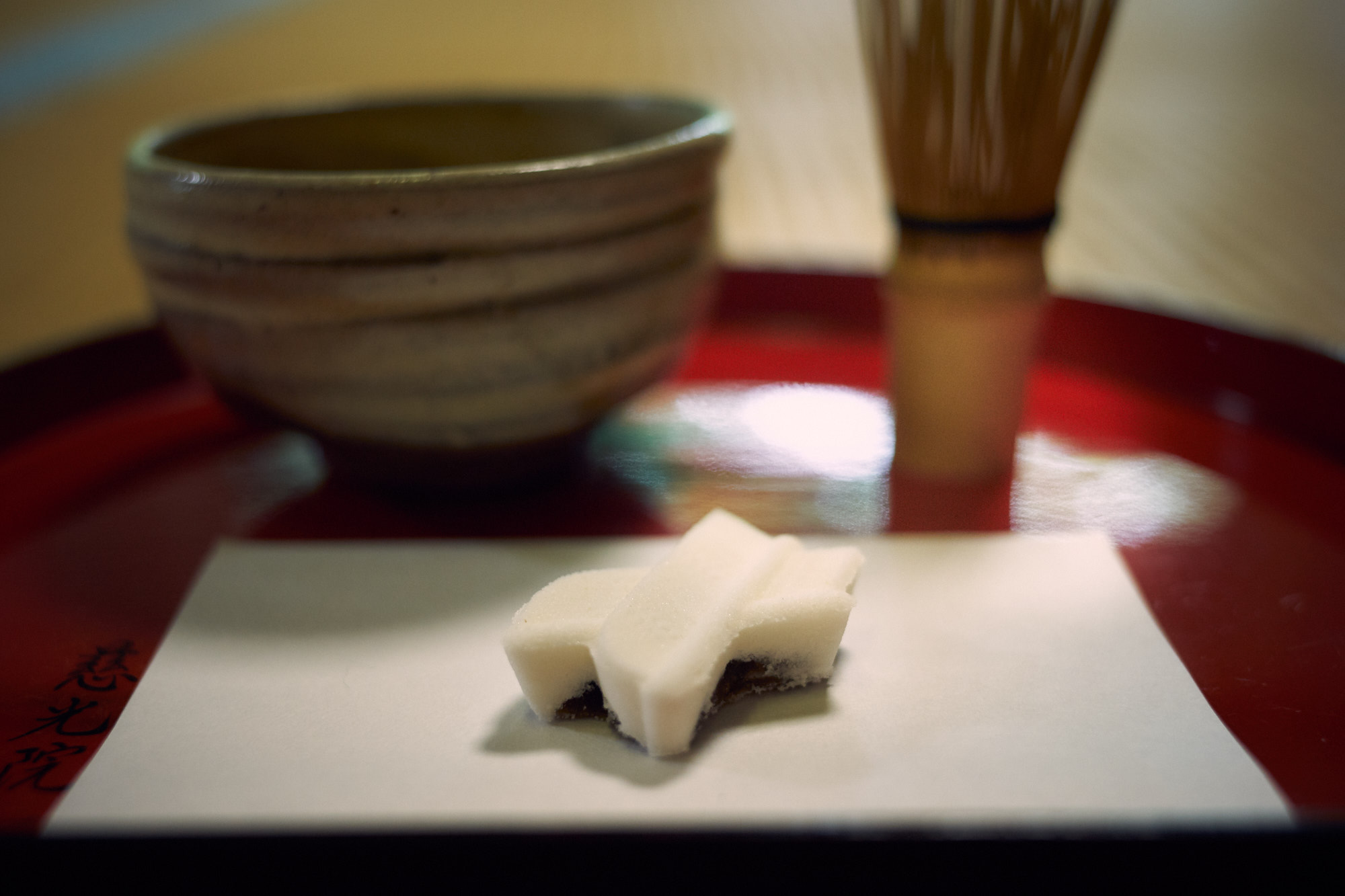 After refreshing our palates, the hosts ushered us to another room with views of an elaborate Zen garden. We soaked in the cool breeze through two open walls, as a monk explains the disappearing art of the traditional large-sized tea room.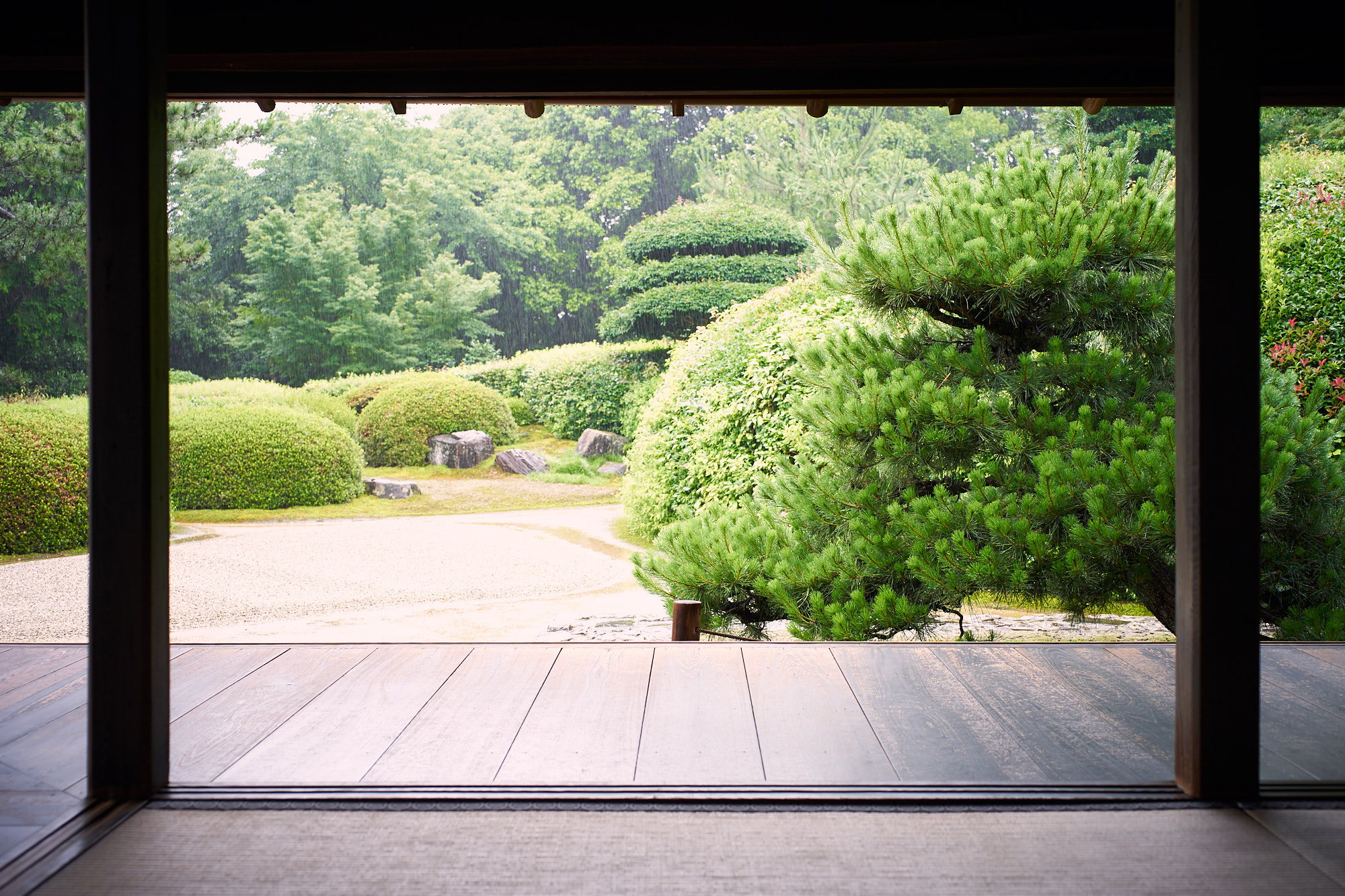 For lunch, I chose one among three available dishes: duck dipping noodles (つけ鴨うどん/ tsukekamoudon). Explaining it here wouldn't do it justice, but I'd give it three thumbs up. I was full, happy, and ready for our next stop.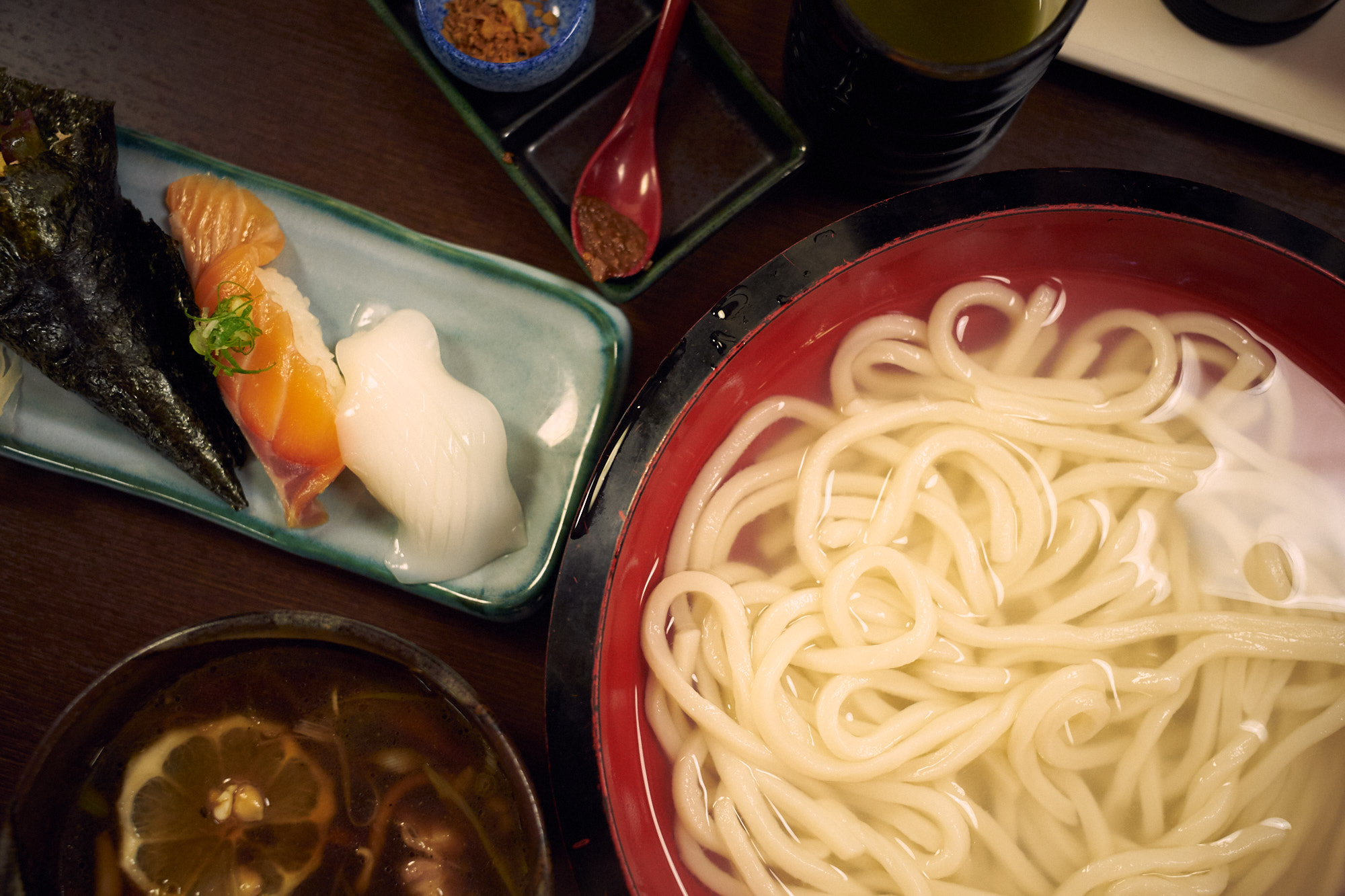 Our last stop for the day was the Akahadayama-Motogama Kiln. This kiln has been active for eight generations of craftsmen, producing fine pottery even today. We were first given a tour around the kiln and taught a lesson in traditional pottery-making.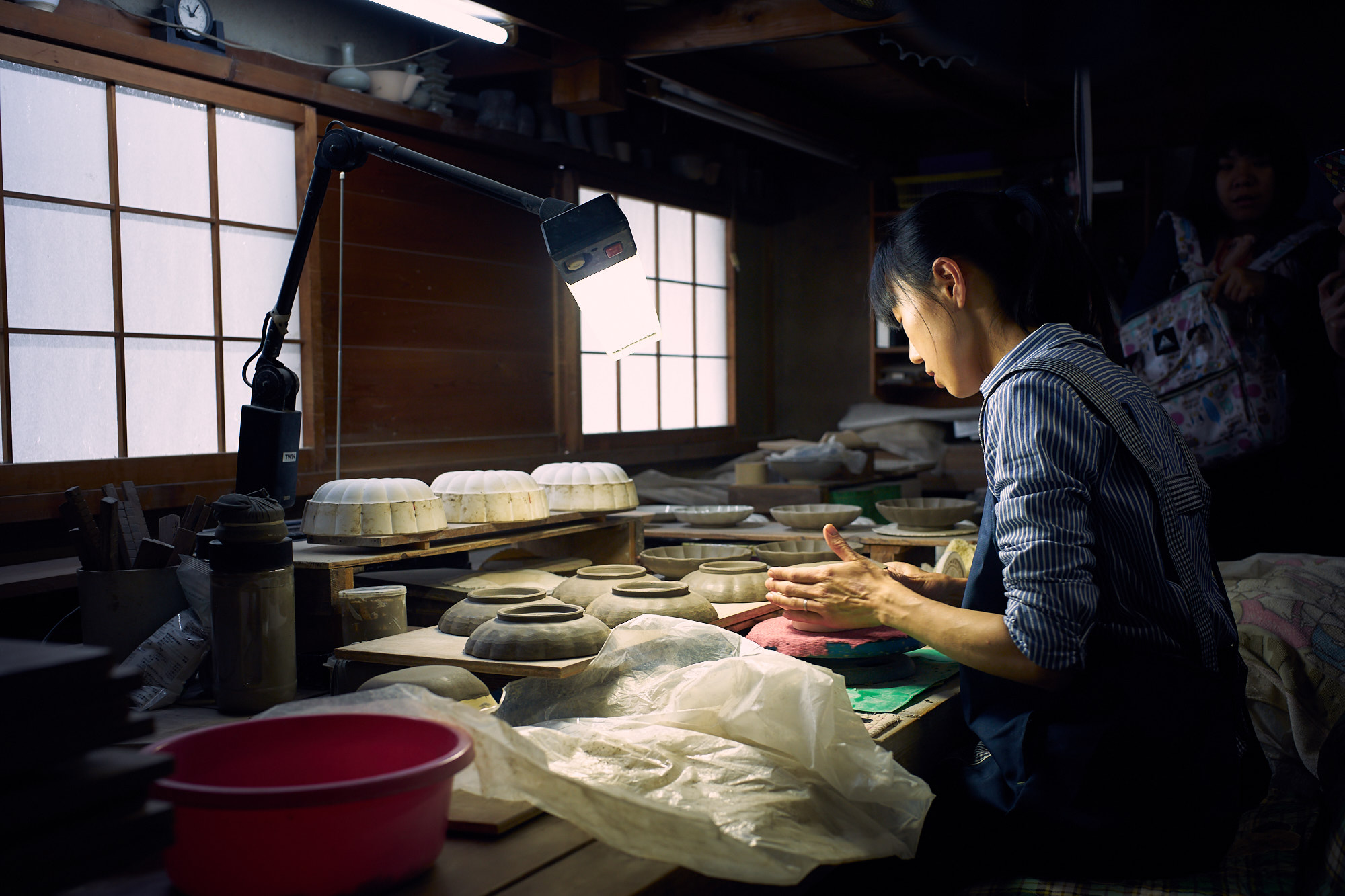 After looking around the various rooms and workshops, we were guided to the second-floor showroom and seated by twos. A thorough explanation followed, on how to embellish raw pottery.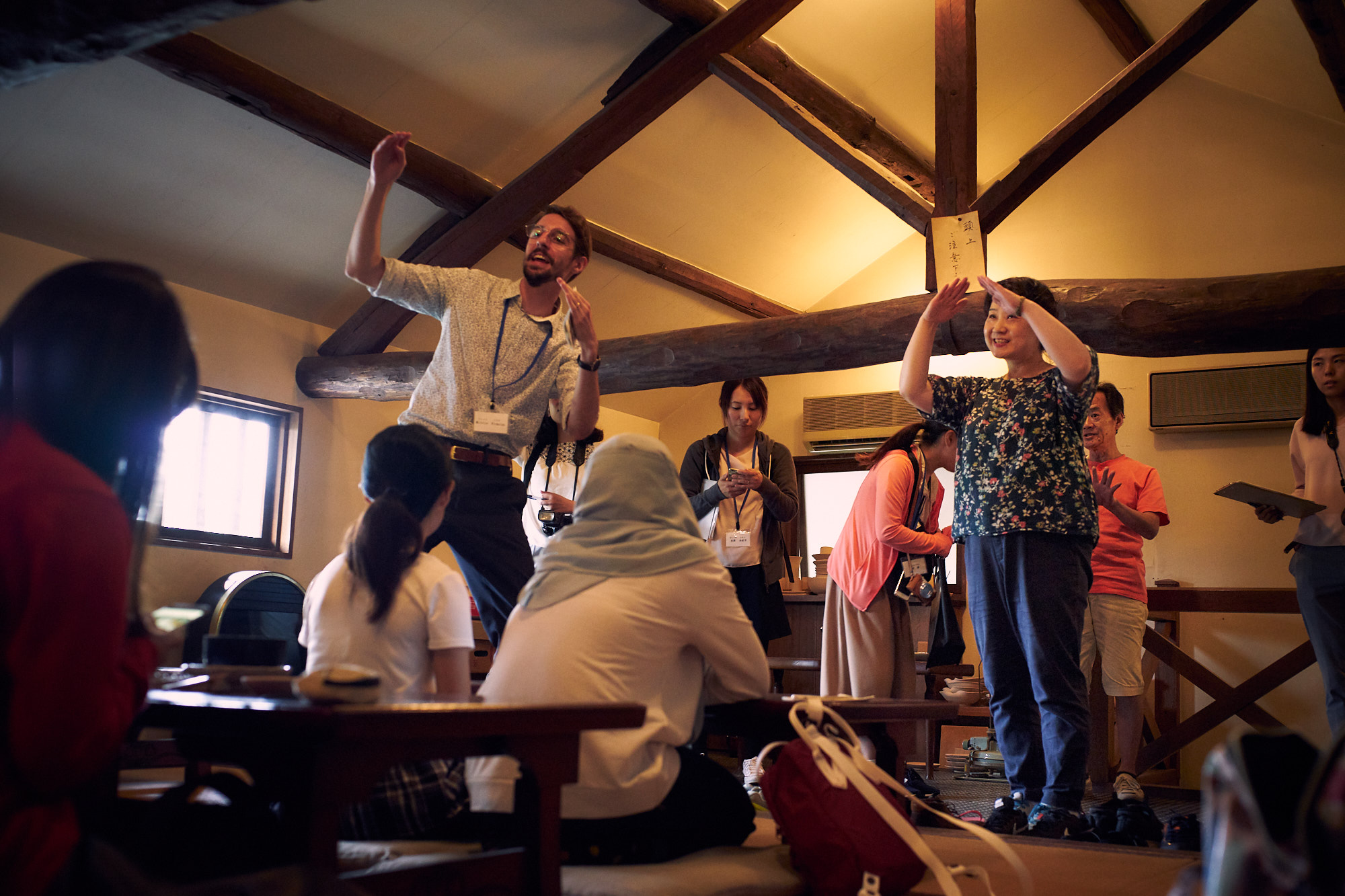 That afternoon, we created our own masterpieces, with only brush and ink. It takes some time to bake and glaze all our work. We're expecting to receive the finished product a month after making it.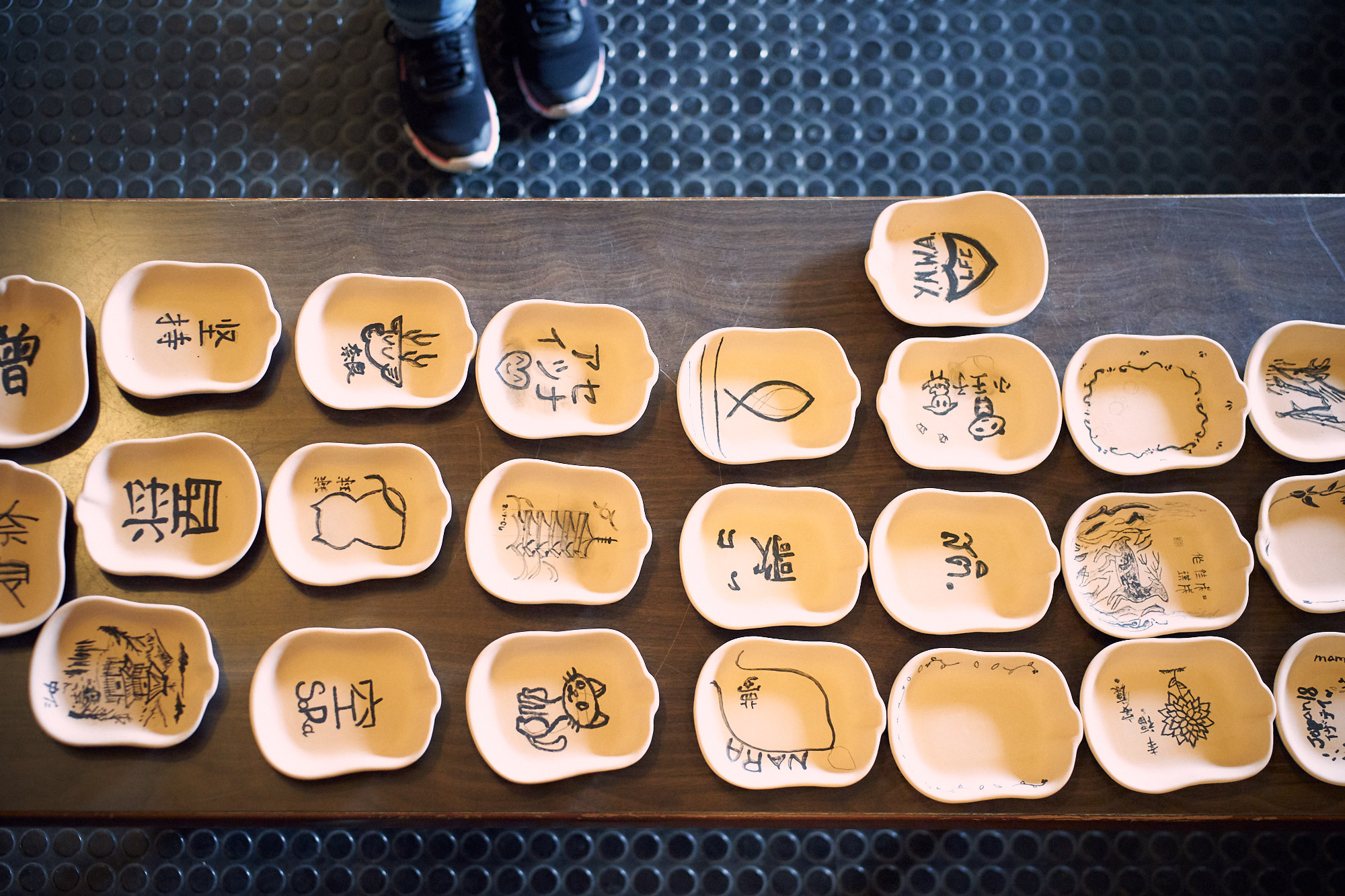 It's been a while since I got out, met new people, and explored Nara's rich heritage. I could honestly say that I've thoroughly enjoyed this tour, and I can easily recommend it to students of NAIST. Signing up for bus tours is easy! You can send an email to nara-icsc-saloon[at]office.pref.nara.lg.jp and inquire about future bus tours.
This article wouldn't have been possible without the continued efforts of the folks at Nara Prefecture International Exchange Saloon. The group has been actively supporting students who have come to Nara prefecture for both short- and long-term stays. With programs such as bus tours and Japanese-language support, easing into life in Japan becomes fun and effortless. NAIST has been in constant communication with the Exchange Saloon for the past few years, so we don't miss out on anything!
DISCLAIMER:
This bus tour requires a Mahoroba Pass (free!) and JPY1,000 for participation. The Exchange Saloon also makes it clear that participants should share their experience through social media (SNS), as a form of promotion of their activities. However, I decided, by myself, to write this article without asking or receiving any compensation from the Exchange Saloon. This is my way of sharing a pleasant experience of how the Exchange Saloon staff interacted with one of their happy participants.