As the only Japanese team to proceed to the final round of the Amazon Robotics Challenge, Team NAIST-Panasonic obtained 6th place between 16 contenders from all over the world. In this post, the team tells their story.
The Amazon Robotics Challenge is an annual robot competition aimed at the automation of Amazon's warehouses, where teams have to stow items into a shelf, and then pick items to put them into shipping boxes. This year's challenge was held at RoboCup 2017 in Nagoya from July 26 to July 30, and since January, the team of 20 has been preparing their solution, described in our previous article.
"It was a real adventure," team captain Gustavo Garcia says, and its most intense part started with the move to Nagoya. "We were so lucky not to have to ship our robot by air or by boat. It would have taken weeks for the robot to go through customs, and we knew from our last competition how much of a pain it would be. This time, because we could go by truck, we were able to code until the very last day before the competition."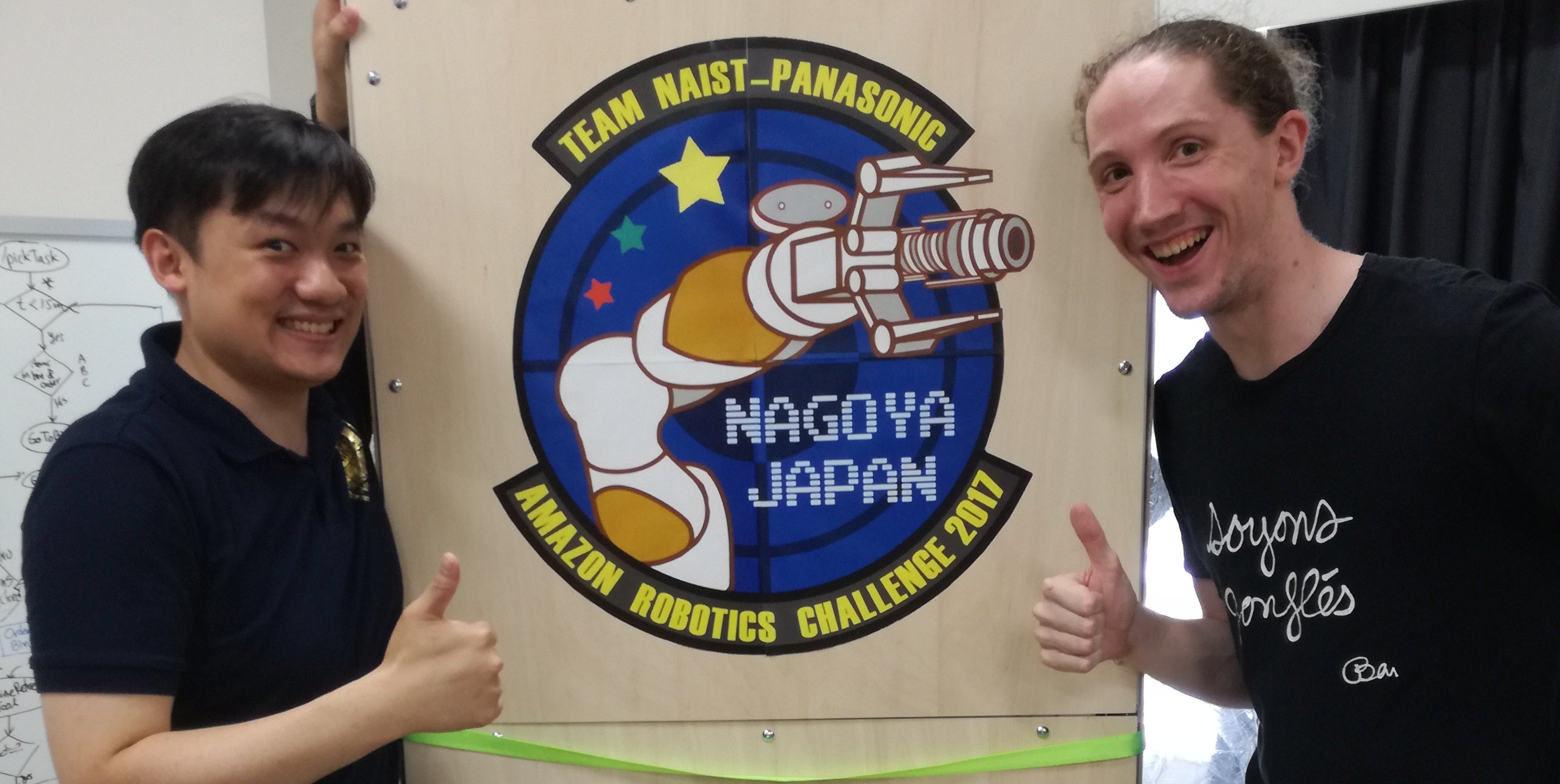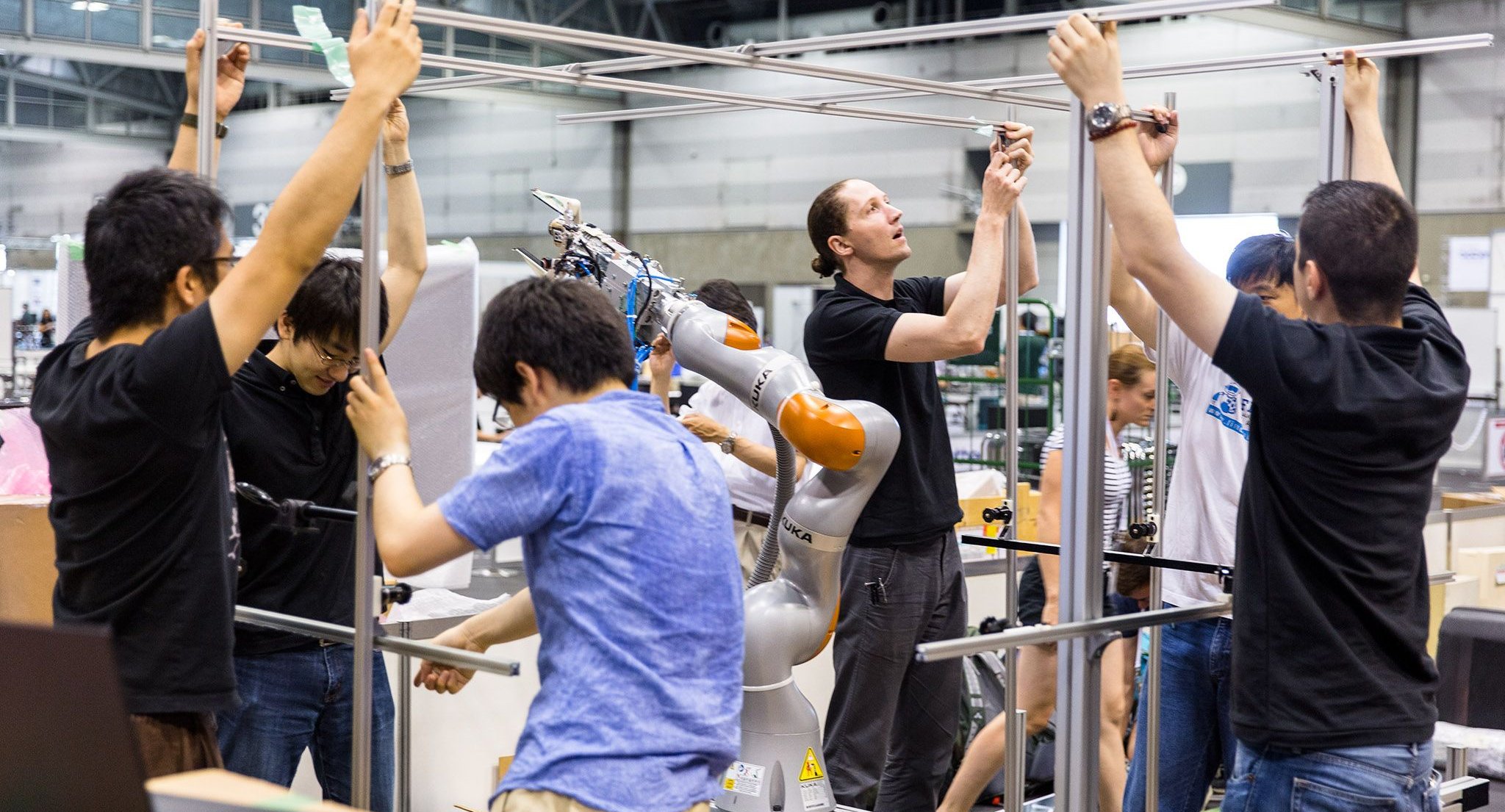 Indeed, the coding was going on until the very last day – and all throughout competition. "It is a terrible idea to keep coding on the day of the competition, practically suicide," says senior member Felix von Drigalski, in charge of motion planning and the robot arm. "It is so easy to introduce a small error, especially when you're as tired and overworked as you chronically are at these competitions. But at the same time, the progress is never faster than during the last weeks before the actual event, so it very tempting to keep working. It's a scary line to walk, but we ended up taking the risk, with some precautions."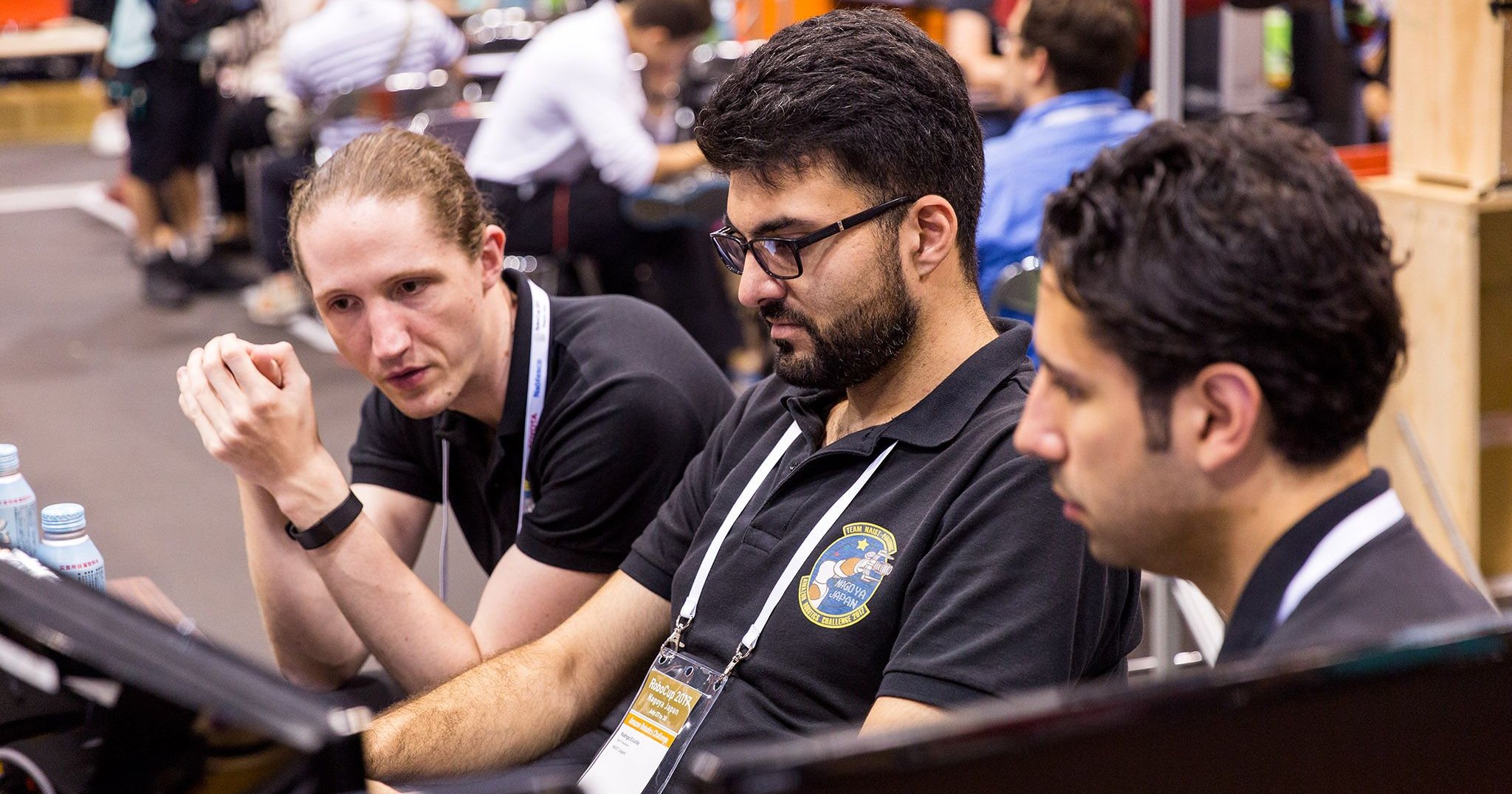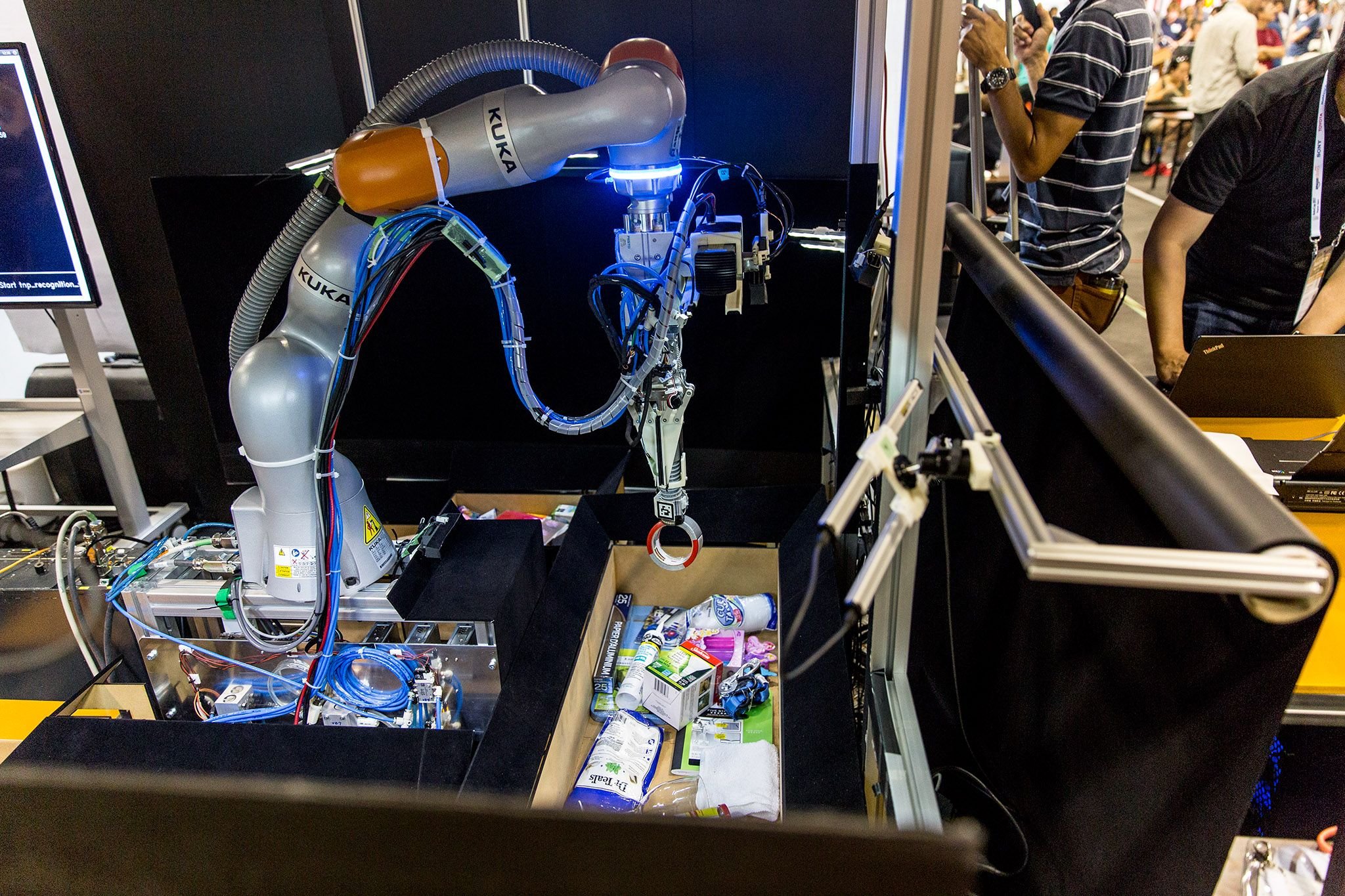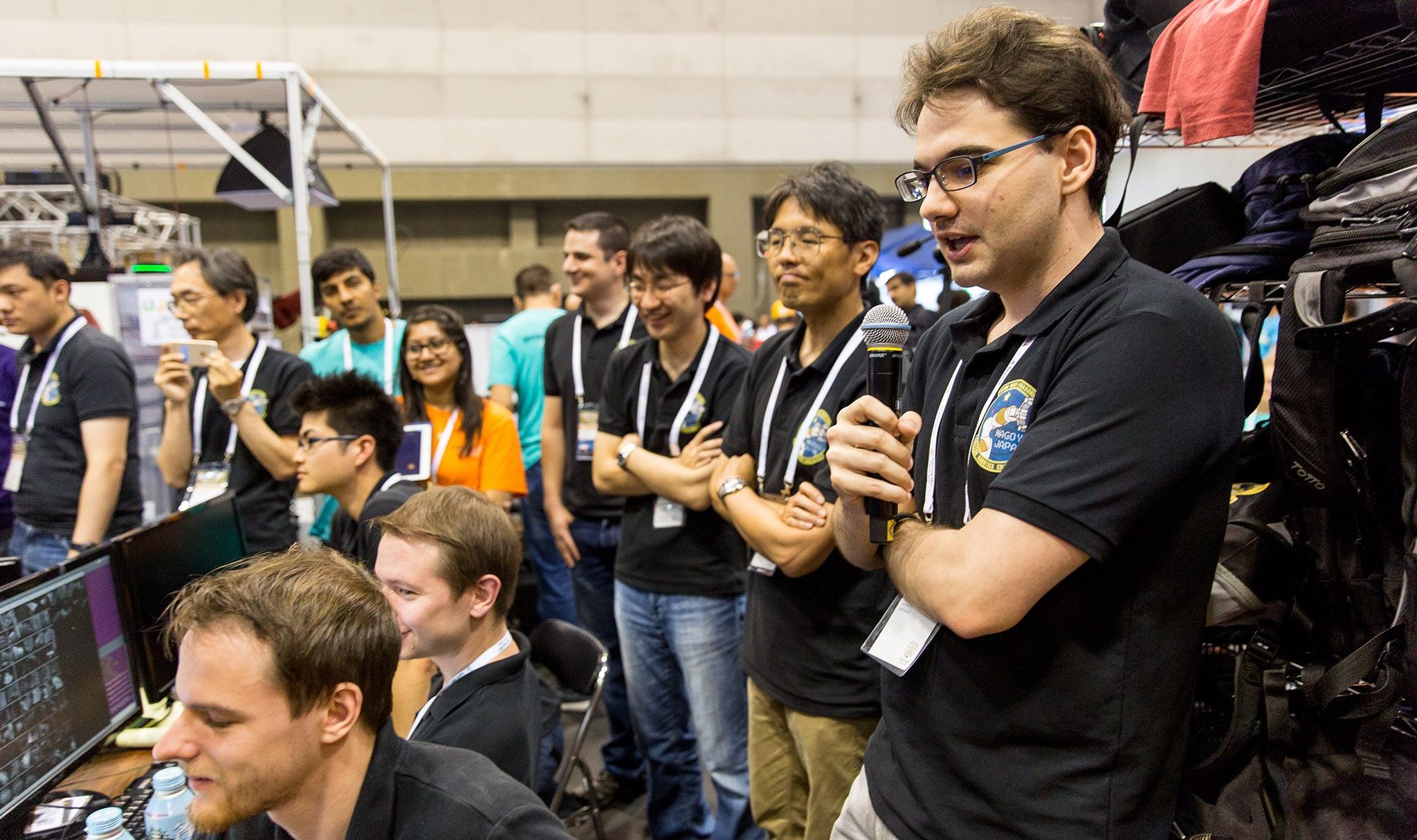 This was not the only difficulty the team had to deal with, however. "From the PC that broke during the transport, to the hardware lockup in the middle of the final round, we had lots of trouble. The worst moment was when one of us accidentally deleted the content of the main PC, including the last bug fixes, shortly before we were due to start. Thankfully, we were using modern tools, so we could fix it and get it running again quickly, and start our attempt with just one hour of delay," the Capitan shares.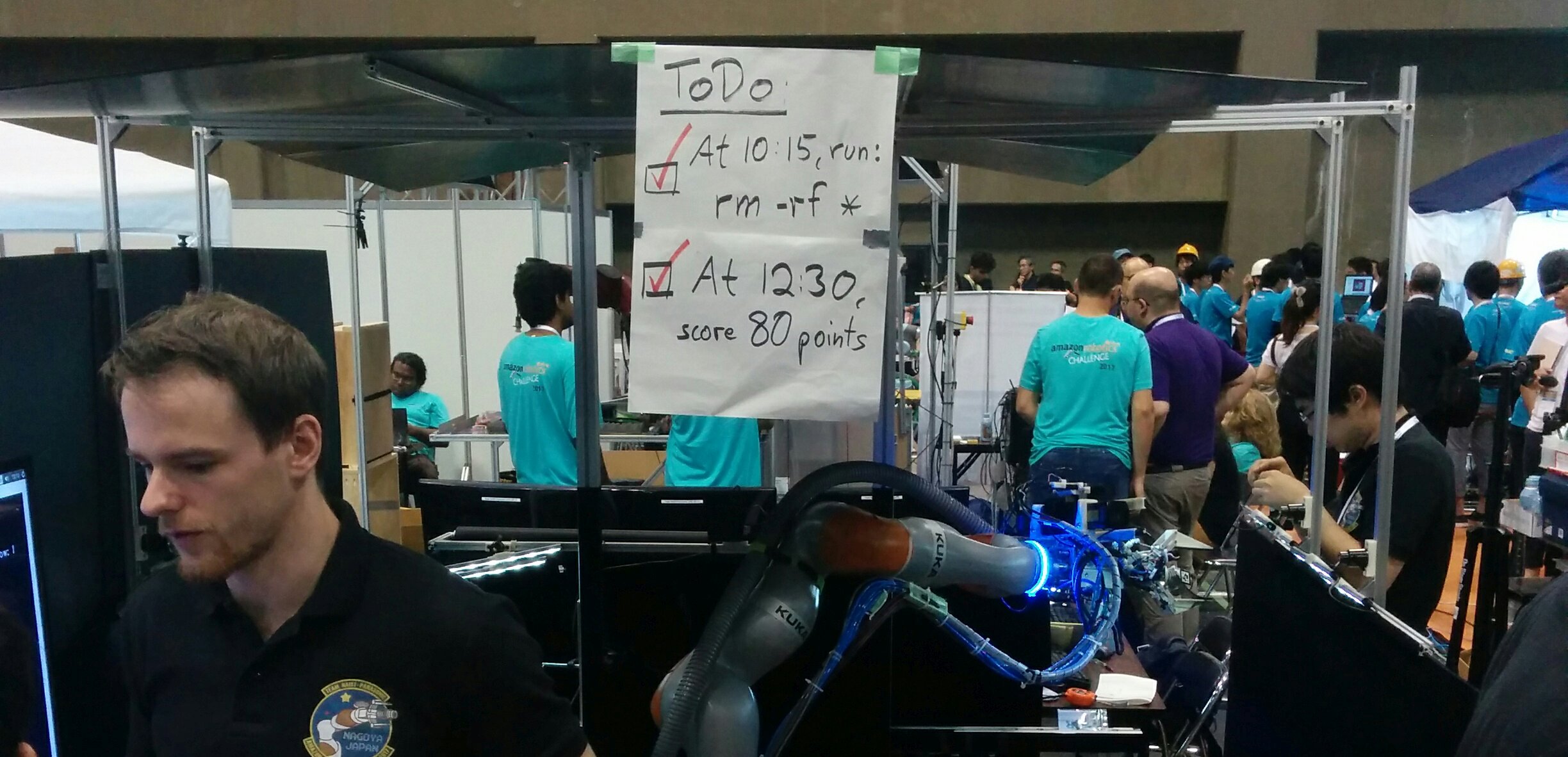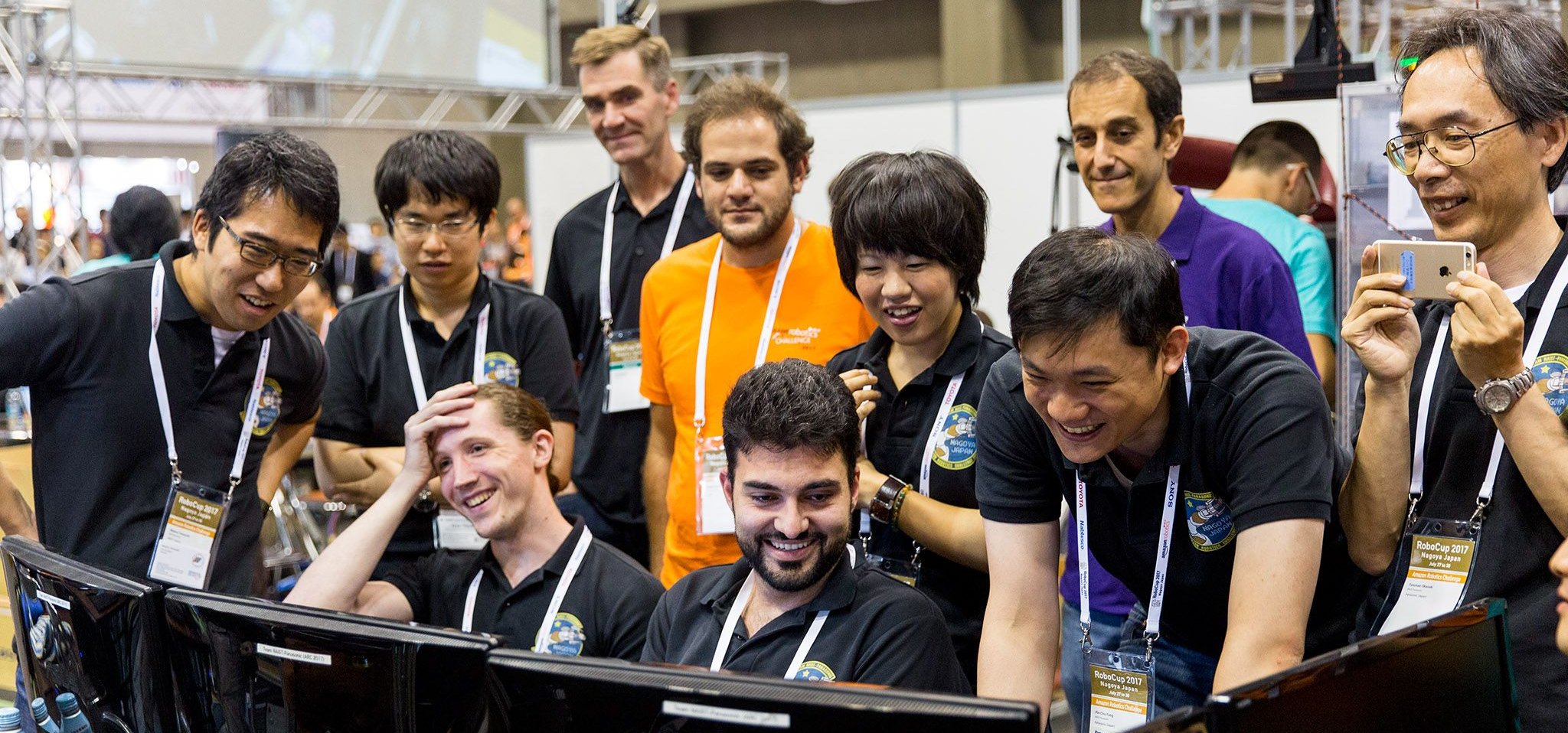 On day 3, the team proceeded to the finals, as the only one of the 4 Japanese teams in the competition, and on day 4, took the 6th place of 16 contenders. In the words of Dr. Masaki Yamamoto from Panasonic: "It is like a dream!" Senior member Lotfi El Hafi adds: "As a first time contender, this is a great result. It really goes to show what you can do with a motivated team, tenacity, and good, modern processes."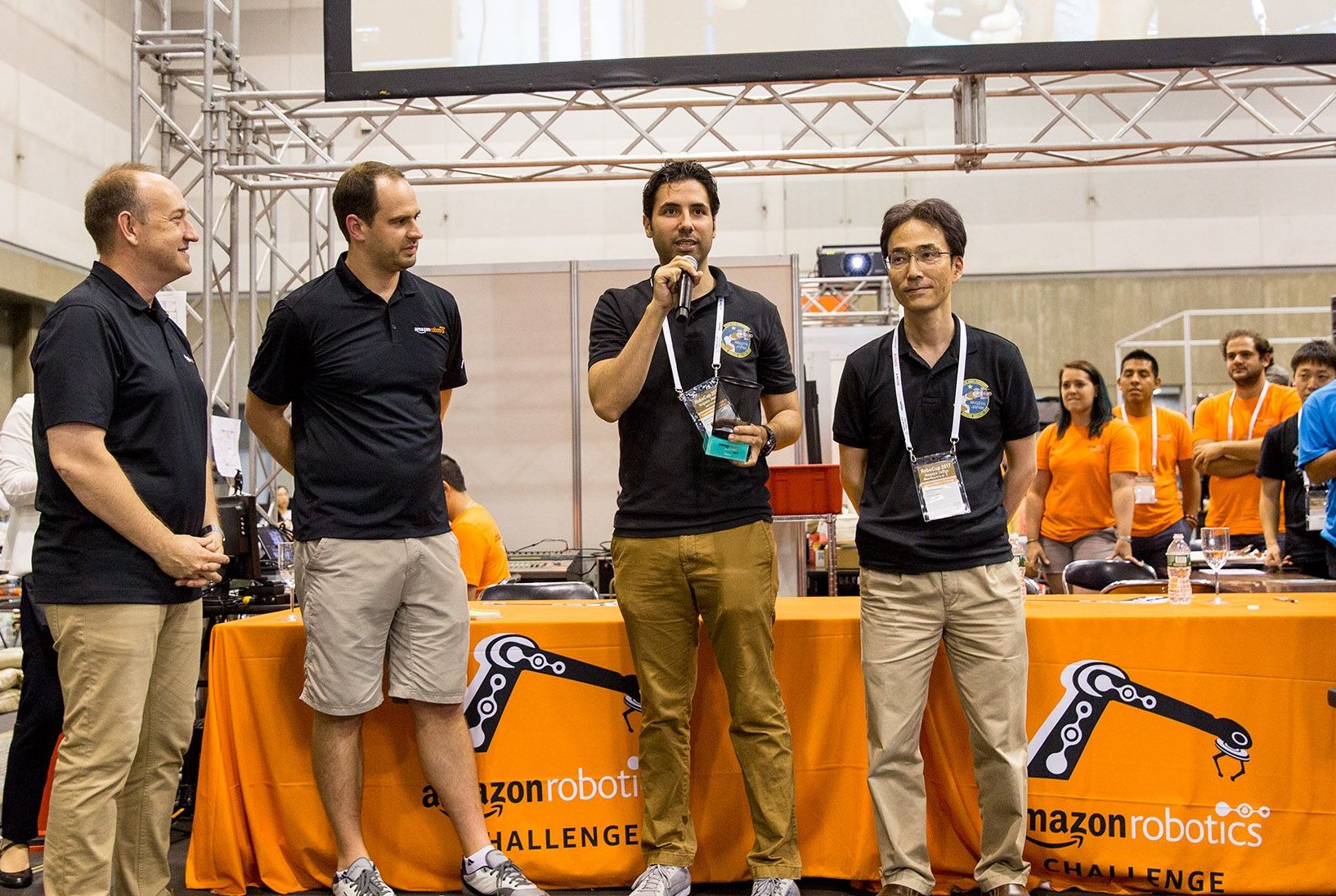 "It was a real honor to join the challenge with such a great team, and definitely an unforgettable experience", says Capitan Garcia. "With this level of motivation, who knows what we will be able to accomplish at the World Robot Summit 2018?"