Follow one day of aspiring NAIST students working in the Robotics Laboratory during the 2016 Summer Seminar at the Nara Institute of Science and Technology (NAIST).
The Summer Seminar is the opportunity for undergraduate students who wish to pursue their Master at NAIST to discover the university facilities while working on a project related to their research interests.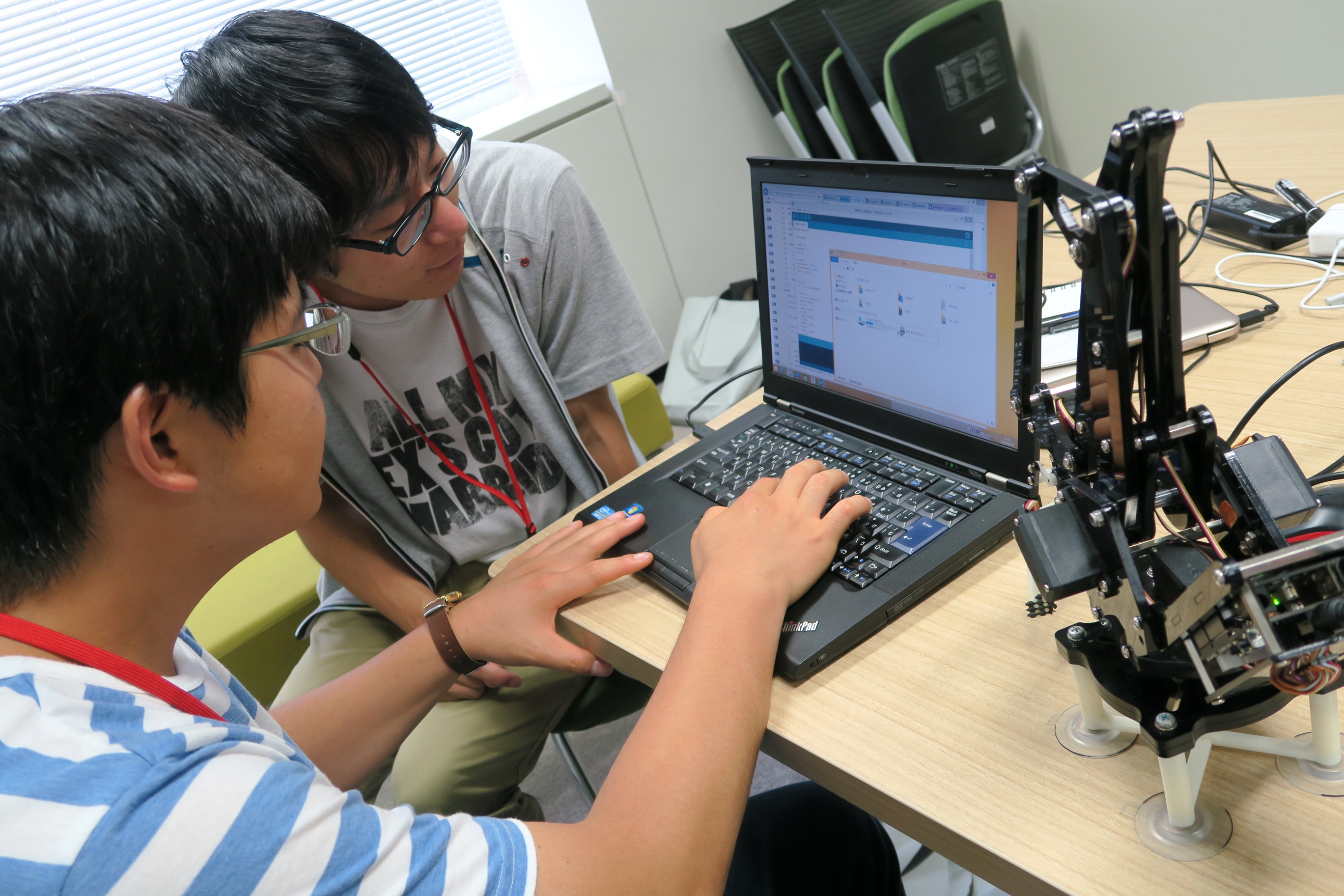 This year's project at the Robotics Laboratory of the Graduate School of Information Science was about using increasingly important deep learning algorithms in order to operate a robotic arm to pick, move, and place a specific object. Aspiring students were guided and instructed by Master students and professors during the day.