VSP met with Cédric Abiven, a French Intern at the Robotics Laboratory. It was the opportunity for him to share is impressions on his 6-month stay at NAIST and about Japan in general.
So Cédric, could you tell us about yourself and how did you end up at NAIST?
"Let me introduce myself. My name is Cédric, I come from France and I stayed 5 months in Japan. For an European student like me, Japan was a place I absolutely wanted to visit because I had read and heard a lot about it from a couple of friends who already went there. So as soon as I got the opportunity to do an internship at NAIST, I decided to go and see it by myself."
What was your first impression of Japan?
"After some paperwork to get my visa and resident card, I took the plane for a 13-hour trip to Tokyo because I wanted to visit the capital first before my stay in the Kansai. I arrived at night and the biggest problem was to read maps and road signs to find my hotel. Fortunately, it was easy to get English maps and information in Tokyo and, thanks to the appreciated help of an unknown pedestrian, I managed to find my way in this gigantic city. Kindness and politeness may appear like a Japanese cliché but it's a reality. In Europe, people can sometimes be rude with travellers if you are unlucky. But when you ask Japanese people, they always do their best to help you . Also, a strange thing at the beginning was the feeling of security. In all big European capitals, you see warning about pickpockets, thieves or scams but it's completely different in Japan. Even in Tokyo and his millions of people, there is not even a shadow of risks. Even in crowded touristic places (and yes, there are A LOT of people in Japan), you feel safe at anytime."
How did you settle in? Was it difficult to start your new life as an intern at NAIST?
"After my stay in Tokyo I crossed half of the main Japanese island of Honshu to begin my internship at NAIST.  Fortunately, my Japanese tutor was waiting  for me at the train station. He guided me through the campus and gave me the key of my dormitory room. I had a good first impression of a campus with pleasant surroundings filled with a lot of cherry trees full of flowers. The next step after admiring the cherry trees was the entrance paperwork but thanks to my Japanese tutor and the international department, there was only a few sheets left to fill at the end, which was quite a relief because most of the papers were in Japanese."
What is your project at the Robotics Laboratory?
"I'm using a HIRO robot from Kawada Industries to manipulate textile and other deformable objects. The amount of equipment readily available at the Robotics Laboratory is very impressive. Working with such cutting-edge robots every day is a real chance."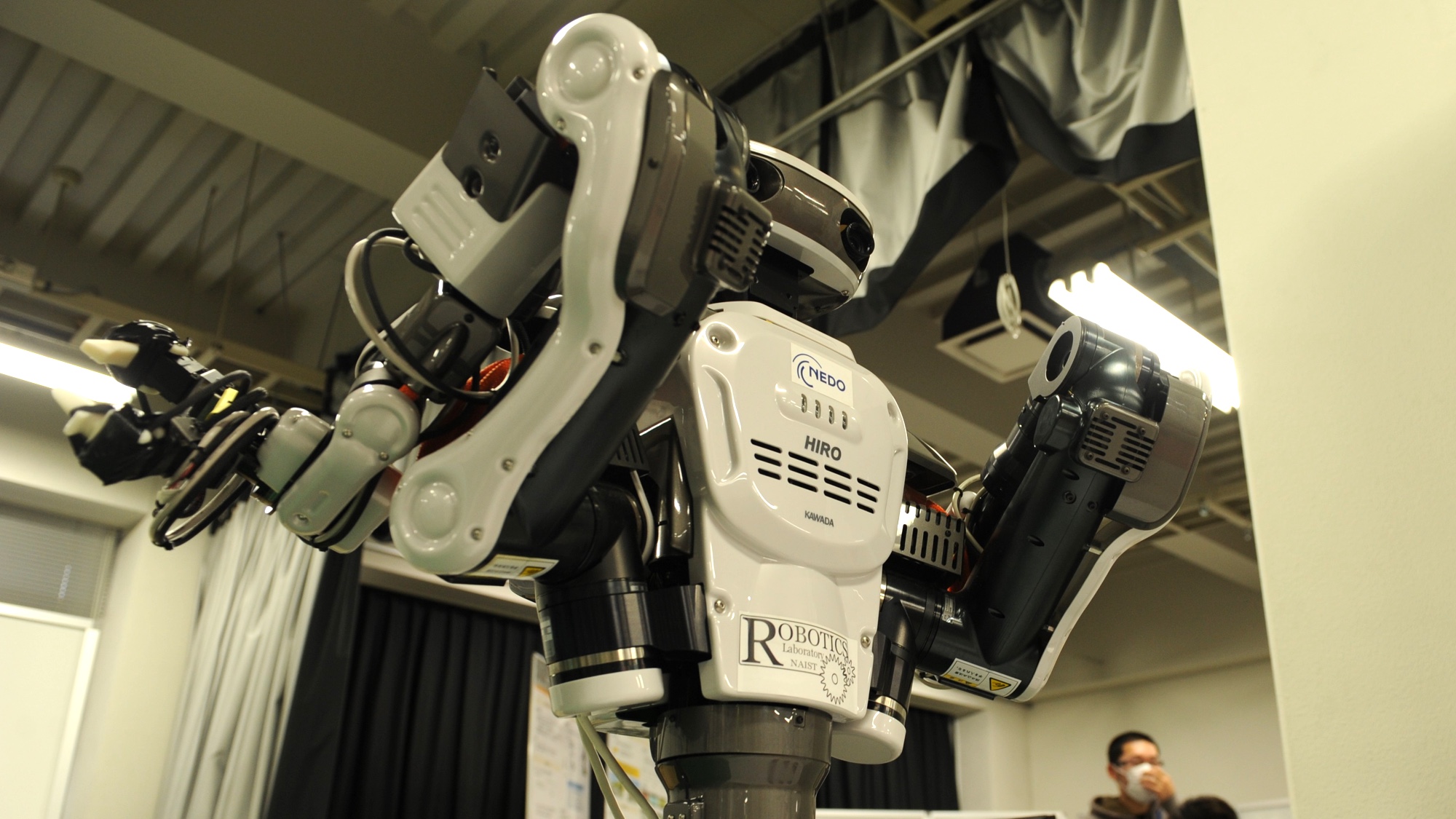 Do you enjoy your stay at NAIST?
"Thanks to my tutor, I rapidly took my marks and met with other Japanese and international students. NAIST has a big international community, which is a very good thing to practice other languages. There are also a lot of activities on the campus with various events, barbecues, Japanese lessons, etc. Plus, NAIST is geographically at the center of the Kansai with all its historic and cultural heritage. Finally, I also went to the Japanese southern islands of Okinawa and enjoyed white beaches, blue seas and fresh fishes."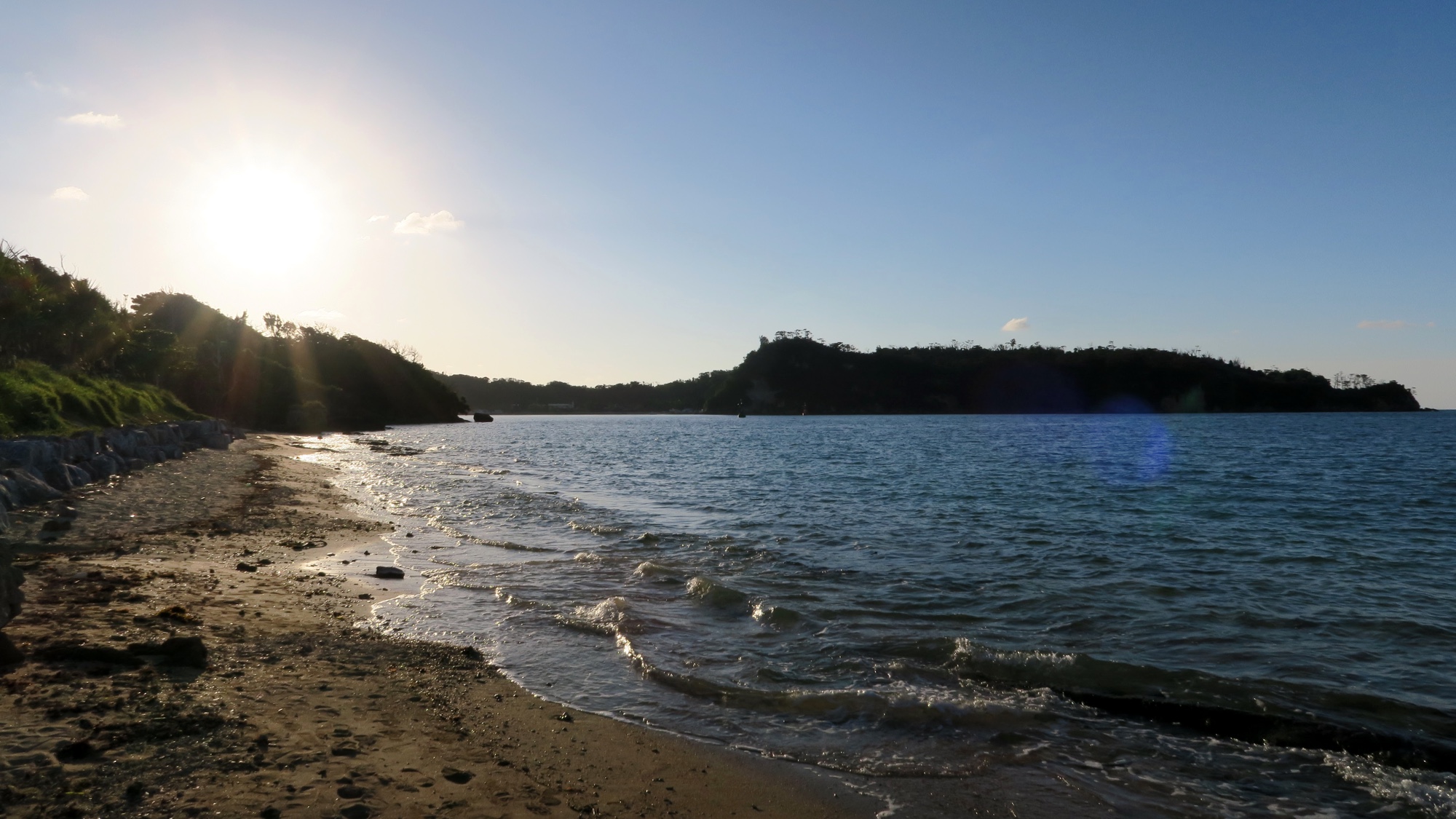 Anything you would like to add?
"I really enjoyed my stay and I will definitely come back in Japan in the future!"