The NAIST Tea Time is an opportunity to connect with faculty, staff and students across the whole campus. This time, guests enjoyed Buko Pandan, a traditional Filipino dessert, and played Fukuwarai, a traditional Japanese New Year's game.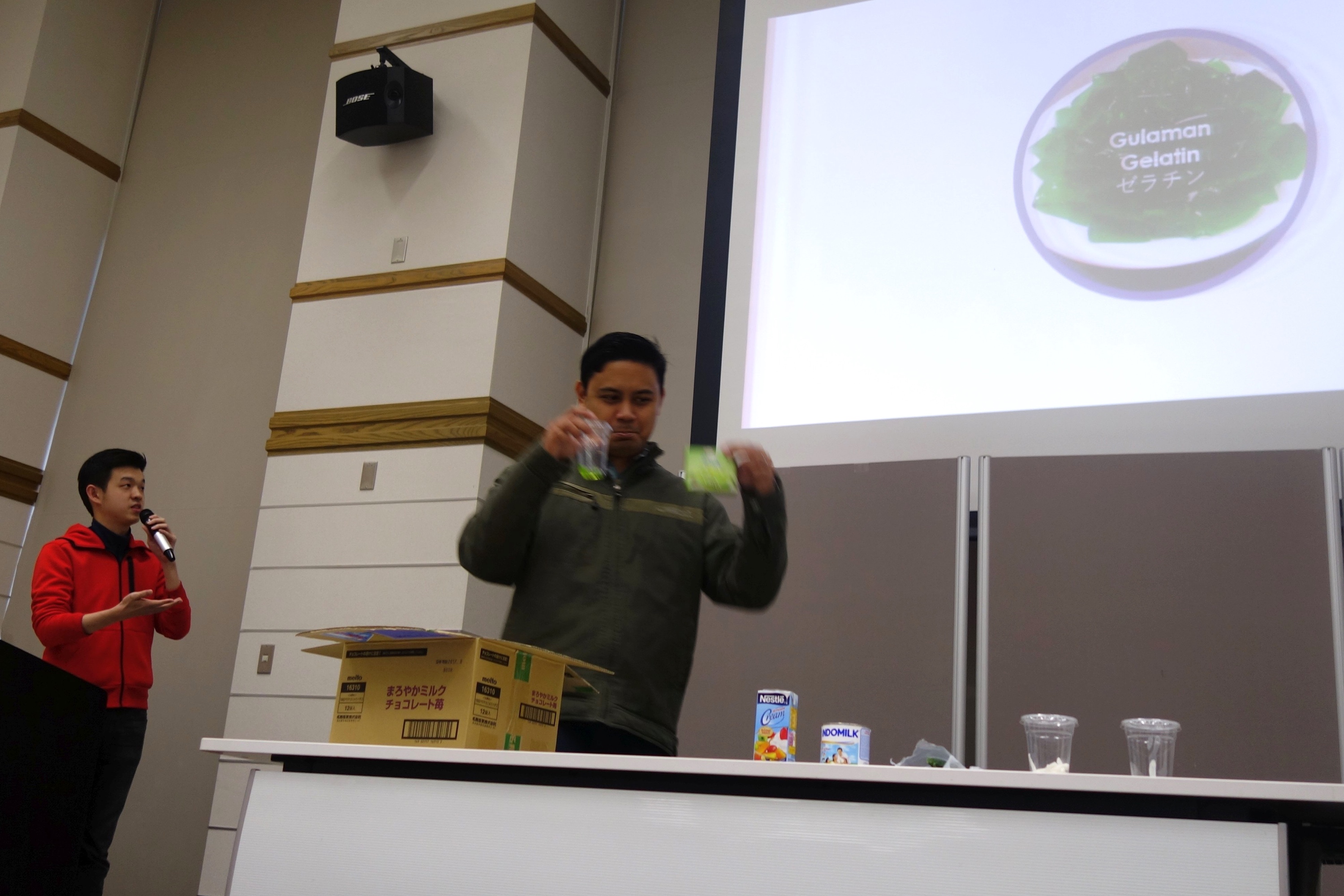 NAIST Tea Time events generally introduce a dish or custom from a student's or staff member's region of origin, and allow staff and students from different parts of the campus to connect over good food and drink. At the NAIST Tea Time #12, Marko Trono, Clark Kendrick Go and Bryan Lao shared their experiences about living, eating and shopping in the Philippines, and prepared Buko Pandan, a well-known dessert made from tapioca, jelly, screwpine (Pandan), cream and condensed milk.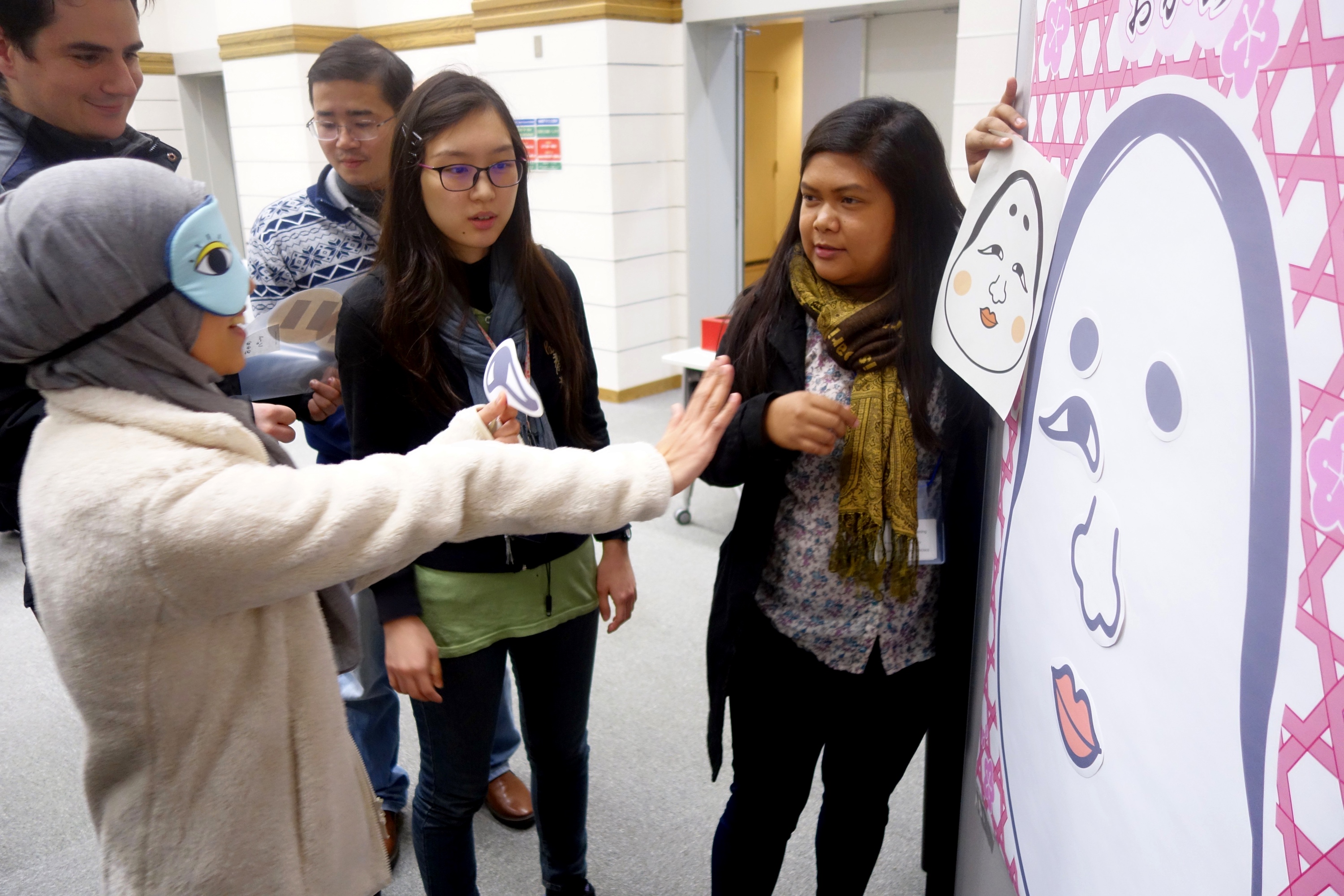 After devouring the dessert, participants enjoyed playing Fukuwarai, a Japanese equivalent of Pin the tail on the donkey, and a small lottery (Toshidama), one of the many Japanese customs around the start of the new year.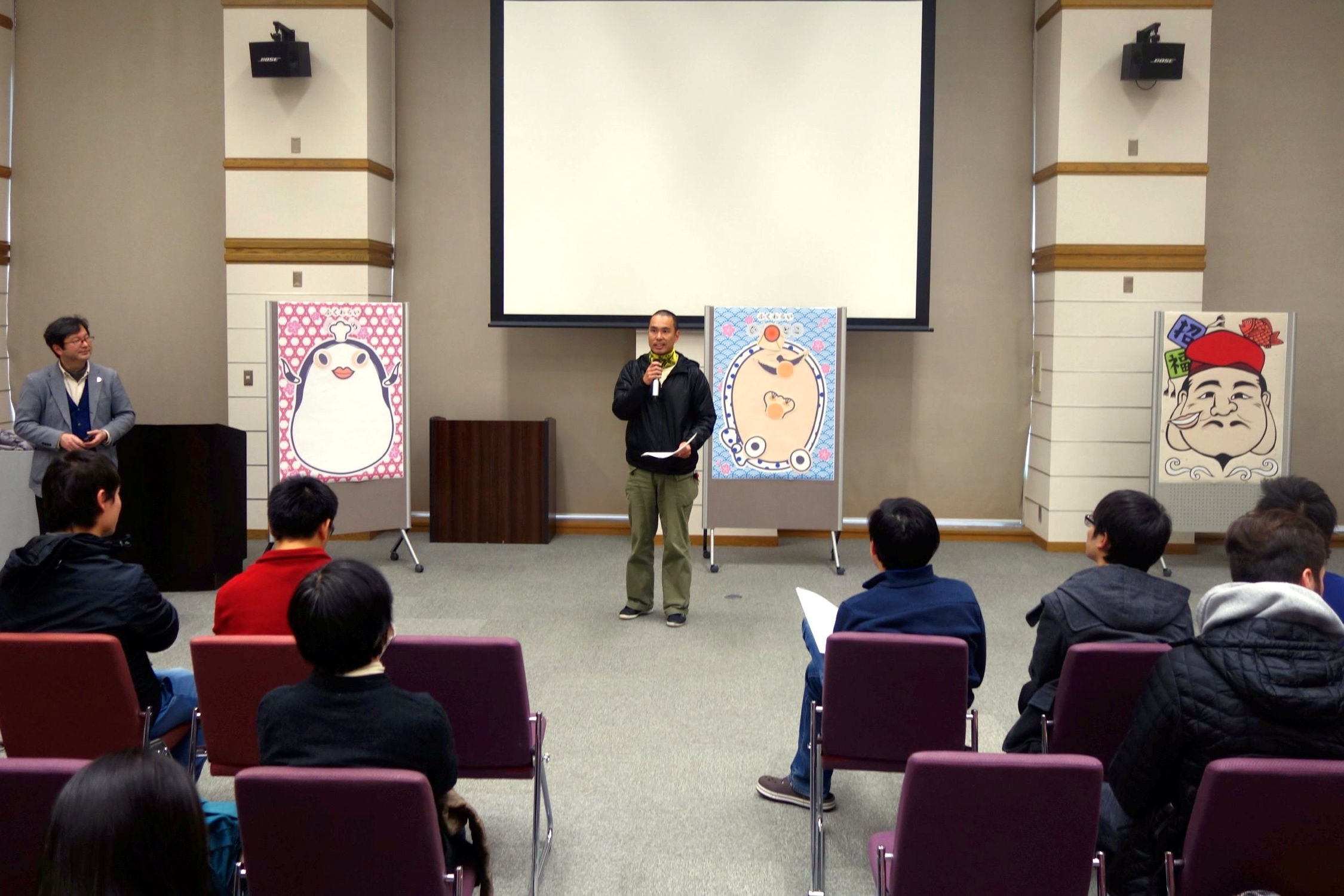 The NAIST Tea Time is always looking for volunteers and presenters. Why not present next time? Contact the organizers at kokusai@ad.naist.jp.