At the annual Reuse Market, students can receive used appliances and goods donated by students who have graduated and left the university. In 2016, over 200,000 JPY (2,000 USD) worth of goods have been distributed to students on a pay-what-you-want basis. The Recycling Club recounts what goes into planning and organizing the event, and how it became what it is today.
"It started when I was an intern in March 2013 and I was stunned by all the things were being thrown away, even though they were in great shape", recounts Felix von Drigalski, founder and current head of the group. "It turns out that all the graduating students move out in March and have to clean out their rooms. Afterwards, all the new students arrive in April and have to furnish them again from scratch. There was no way to pass things on to the newly arriving students. It was very wasteful and I figured we had to do something about it.
"At first we were just a Facebook Group who collected useful things like curtains and microwaves, offered them to incoming exchange students and maintained a few shared public bikes. The group is still active and supplies new students regularly, but in 2015, we took things further. We asked for storage space from NAIST and ran the 1st Reuse Market event.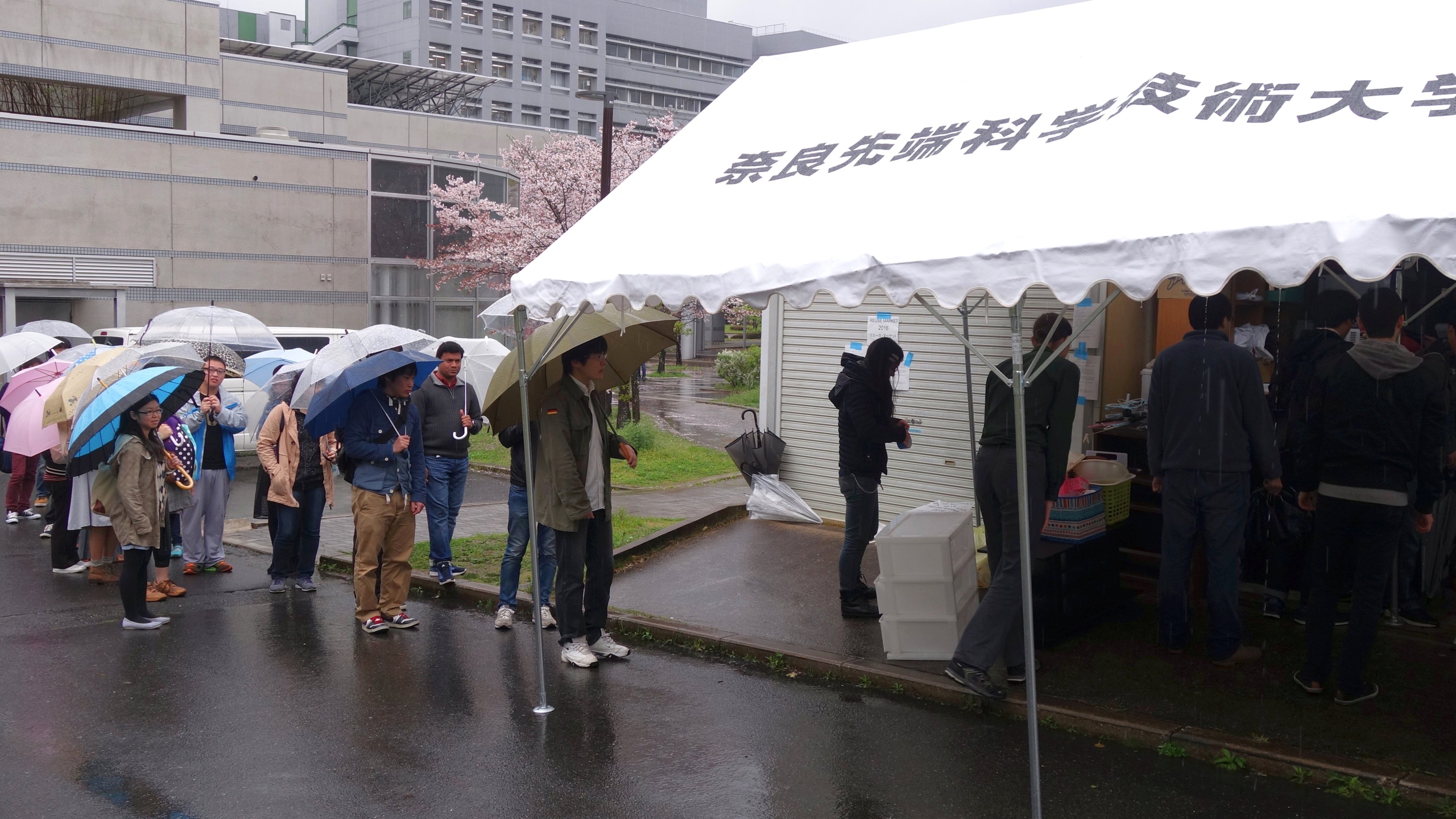 "We emailed all of the graduating students and offered to collect anything they wanted to donate from their rooms in March. Then, we announced a date in early April when all of the new students could come by and pick up whatever they liked. It was a big success with over 150,000 JPY worth of things being redistributed for free, and saved a lot of unnecessary waste."
What kind of things are being donated? "The bulk is furniture and appliances like fridges, microwaves and washing machines, but we also get guitars, TVs and all kinds of household goods. We are especially happy about bikes, because while they are in high demand by exchange students, it is often unfeasible to buy one for a short stay. All the bikes we receive are either lent to visiting students or open to everyone on campus."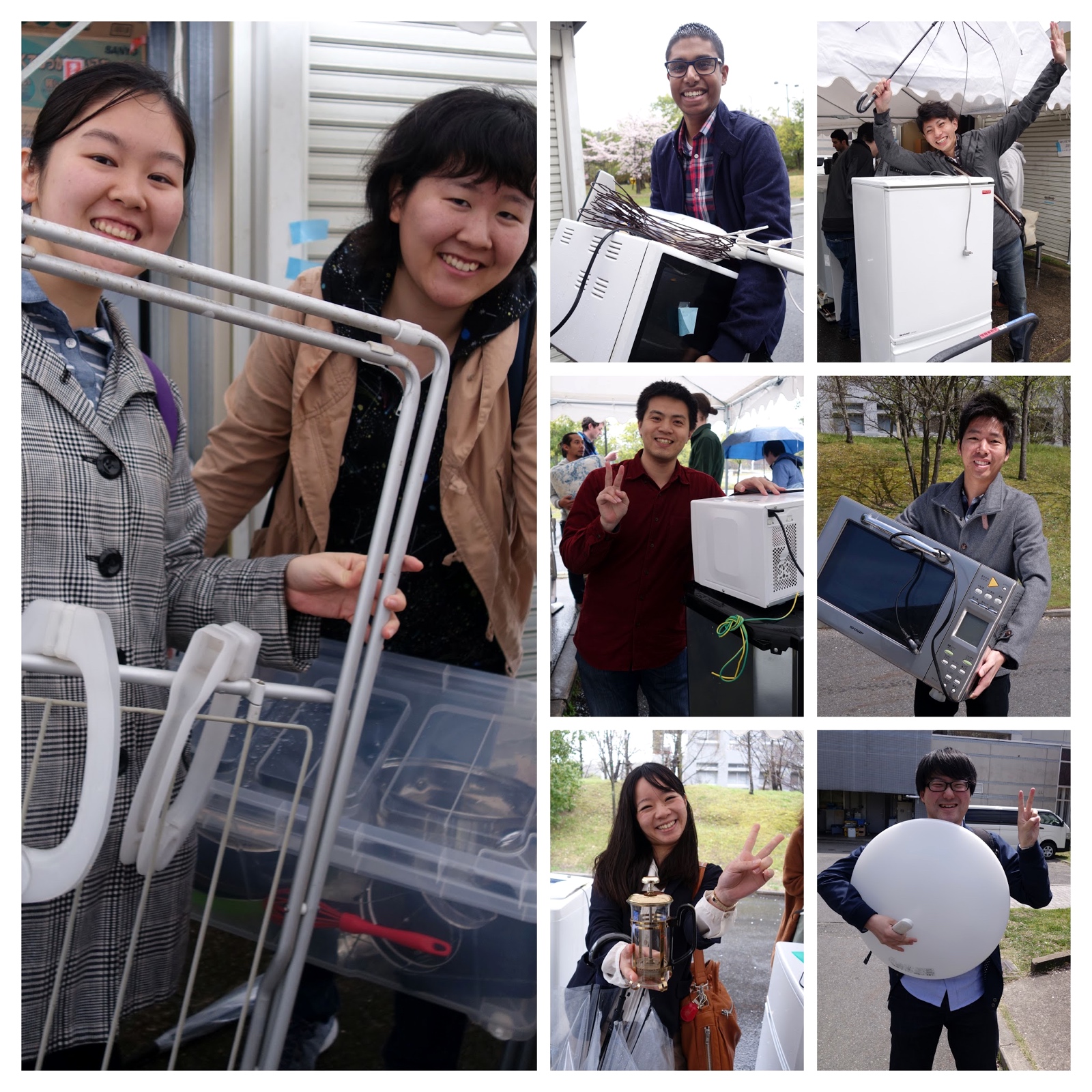 The Reuse Market is held yearly between April 1st and 15th. Apart from organizing the Reuse Market, the Recycling Club lends out bikes and supplies short-term exchange students all year round on its Facebook Group. More information about the club's activities and contact information can be found at its website at naistrecycling.tk.