NAIST fosters exchange between academia and industry, and welcomes industry collaborations. The Robotics Laboratory of the Graduate School of Information Science went out to represent NAIST at the Keihanna Business Messe in Kyoto Prefecture and the biannual Japan Robot Week in Tokyo. Read more about their experience below.
Japan Robot Week is a biannual robot exhibition held at the Tokyo Big Sight. It alternates every year with the equally renowned International Robot Exhibition (iREX), and attracts tens of thousands visitors each year, making it one of the biggest robotics exhibitions worldwide.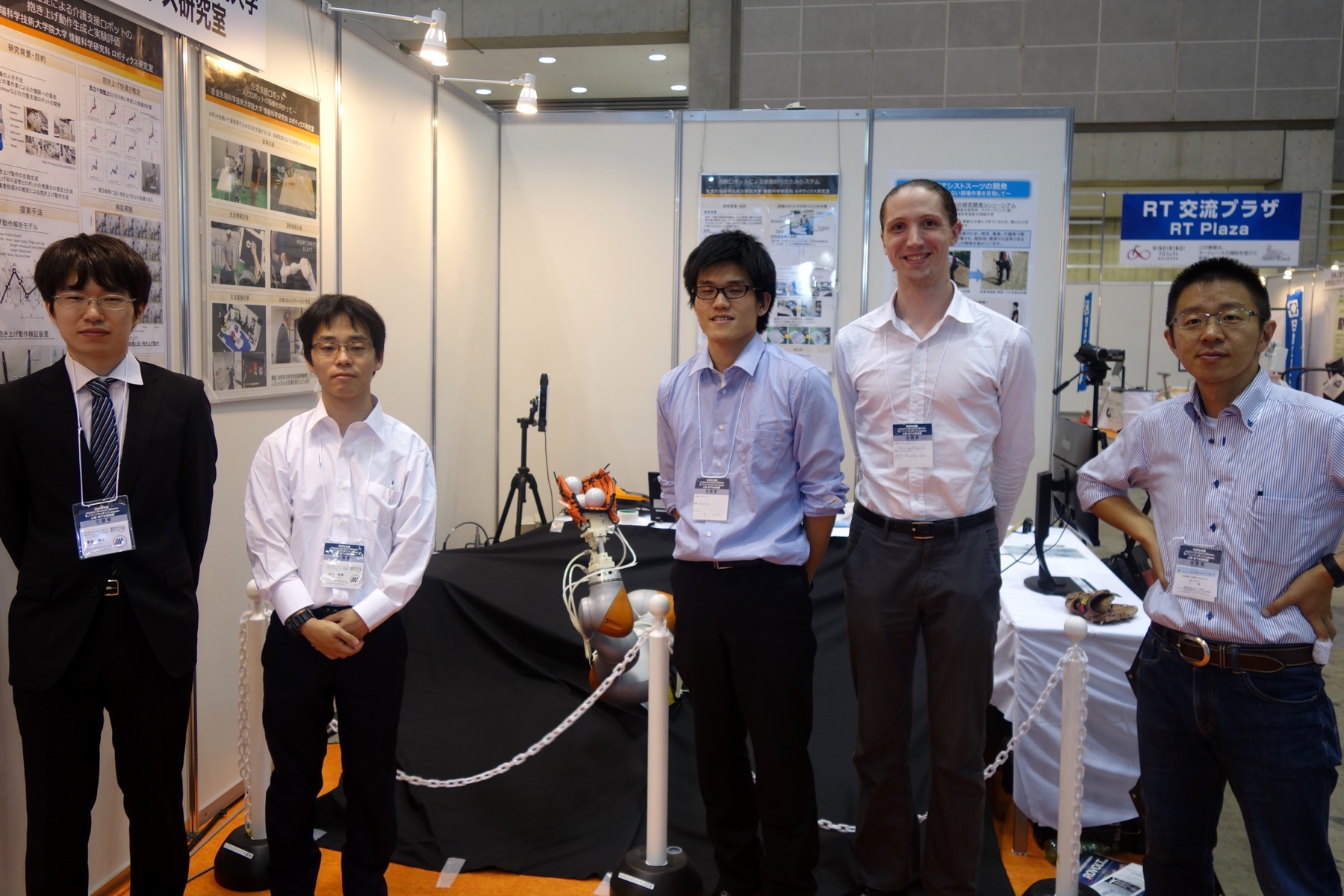 This year, the Robotics Laboratory demonstrated a robot arm that can play a game of ball with visitors. The robot catches balls thrown by visitors and throws them back to them. "We prepared a demo that is both approachable for children, and which we use to teach high school students about physics and programming as well. With more and more young people shying away from engineering studies, it is important to show them that there is no magic in technology, and they can take part in making it happen.", PhD student Felix von Drigalski mentions.
But is a robot that catches and throws balls really that useful? "Naturally this project is insular, but it aligns with our research on household robots.", Assistant Professor Ming Ding says. "We want to develop robots that support humans in every stage of their life, be it at work, at home or during nursing care and rehabilitation."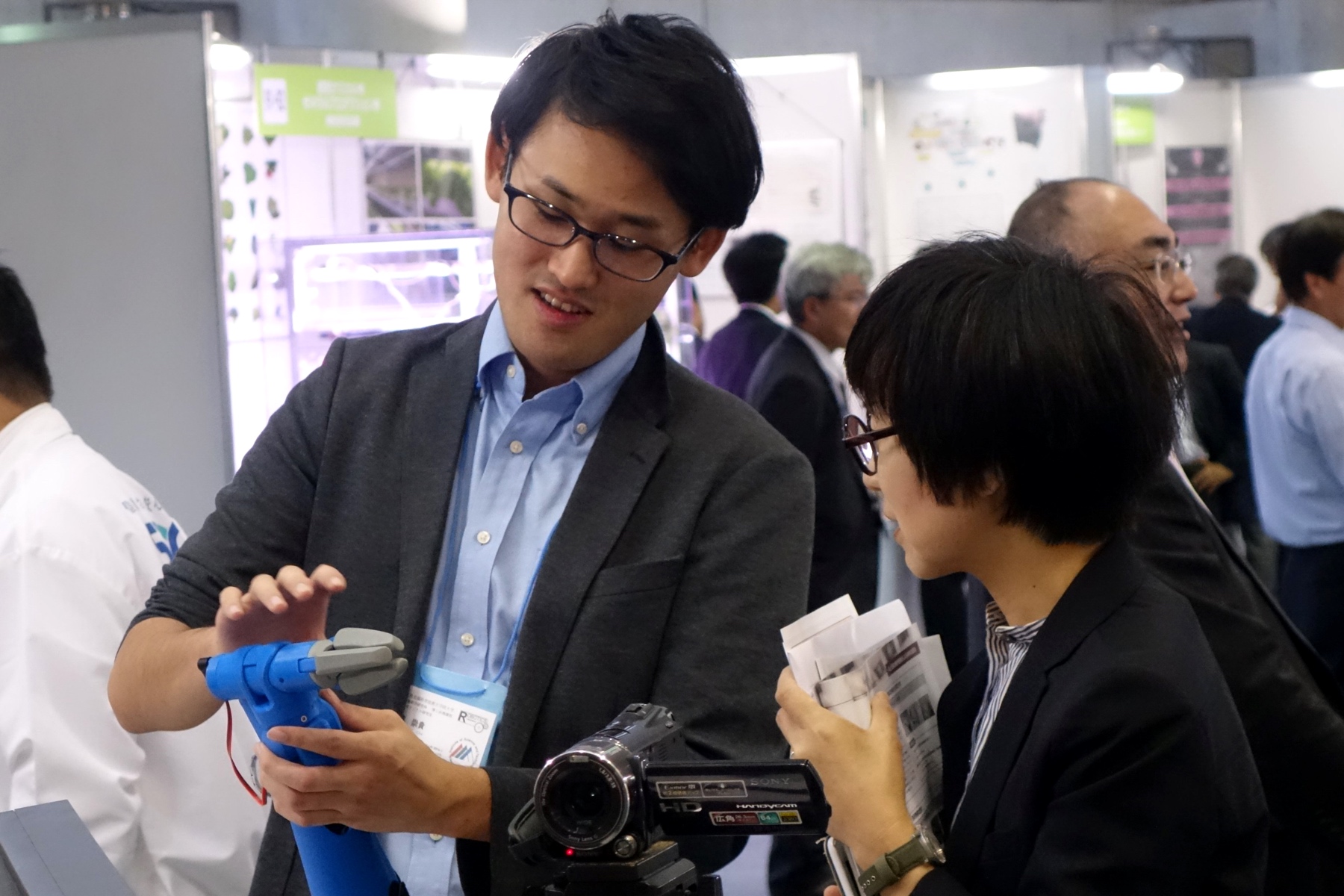 "Most people have few opportunities to see complex robots in action, and seeing them up close and approachable always leaves a smile on their faces," the team remarks. On the last day of the event, a TV crew from Mezamashi TV (めざましテレビ) came by to play with the robot. A TV personality happily volunteered to play ball with the robot and spread the word about the inevitable future in which it is our robot overlords who entertain our children.
The Robotics Laboratory is highly international and regularly receives exchange students. You can find out more about their research activity on the laboratory's website.