Japan is a country with regular earthquakes, natural disaster, and mass sudden death. As such, it is important to keep in mind the necessary procedures to keep oneself and others safe. Institutions like NAIST regular hold drills to ensure the timely evacuation of their buildings. This year's fire drill was aimed at the staff and foreign students of the Graduate School of Information Science.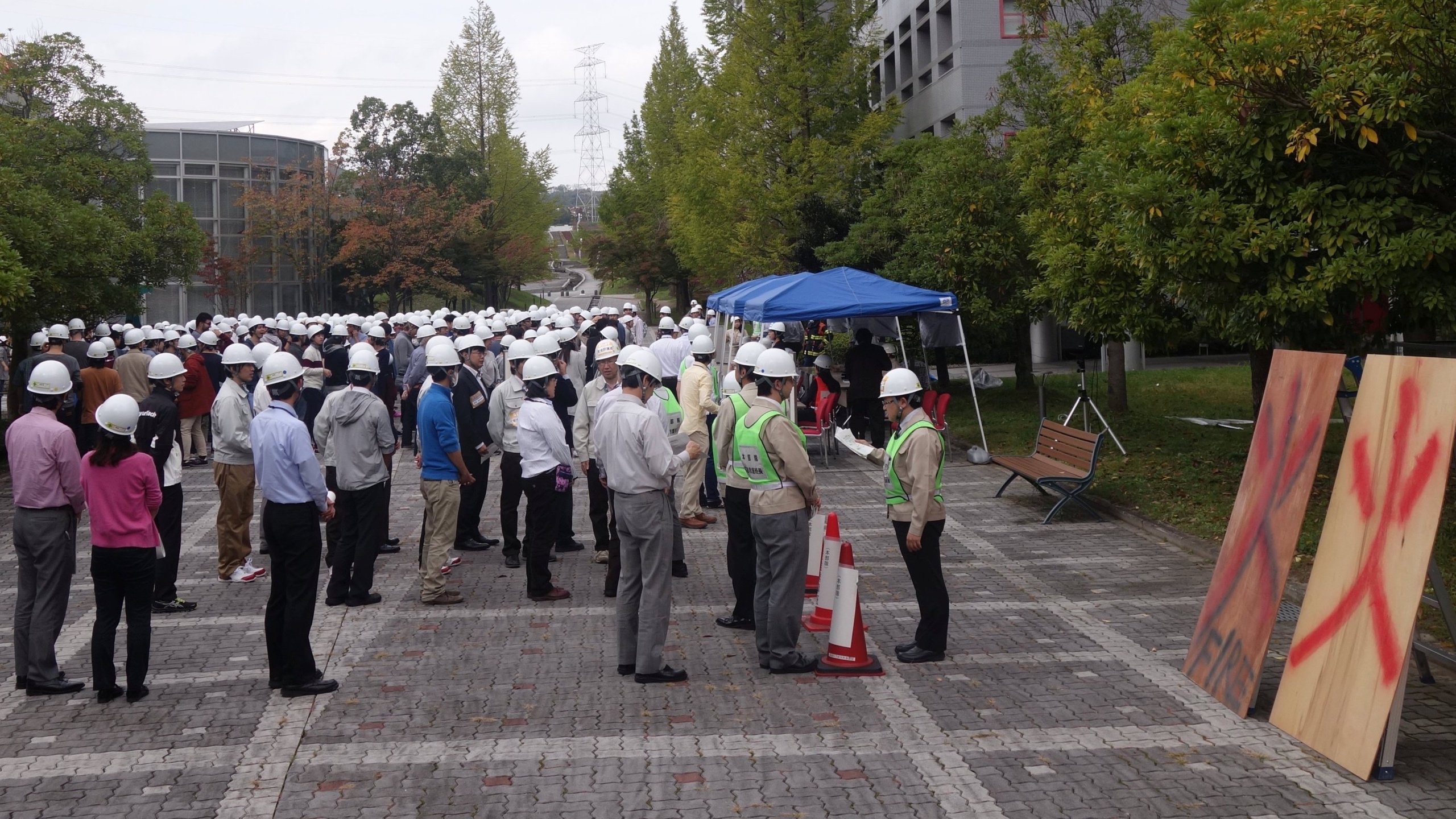 The fire drill began with a simulated earthquake and a request for everyone to cower under their desks to be safe from falling objects. Afterwards, students and staff put on safety helmets and evacuated the building. As the students assembled in front of the building, the hands-on part of the fire drill started.
As is well-known, the first minutes of a fire are the most critical. A fast response can save lives and keep the fire from becoming uncontrollable. Consequently, the Takayama fire station provided a hands-on experience to prepare participants for a real incident. For example, students and staff got the chance to use one of the hoses buildings in Japan are commonly equipped with, and bravely irrigated the trees and lake in the center of the campus.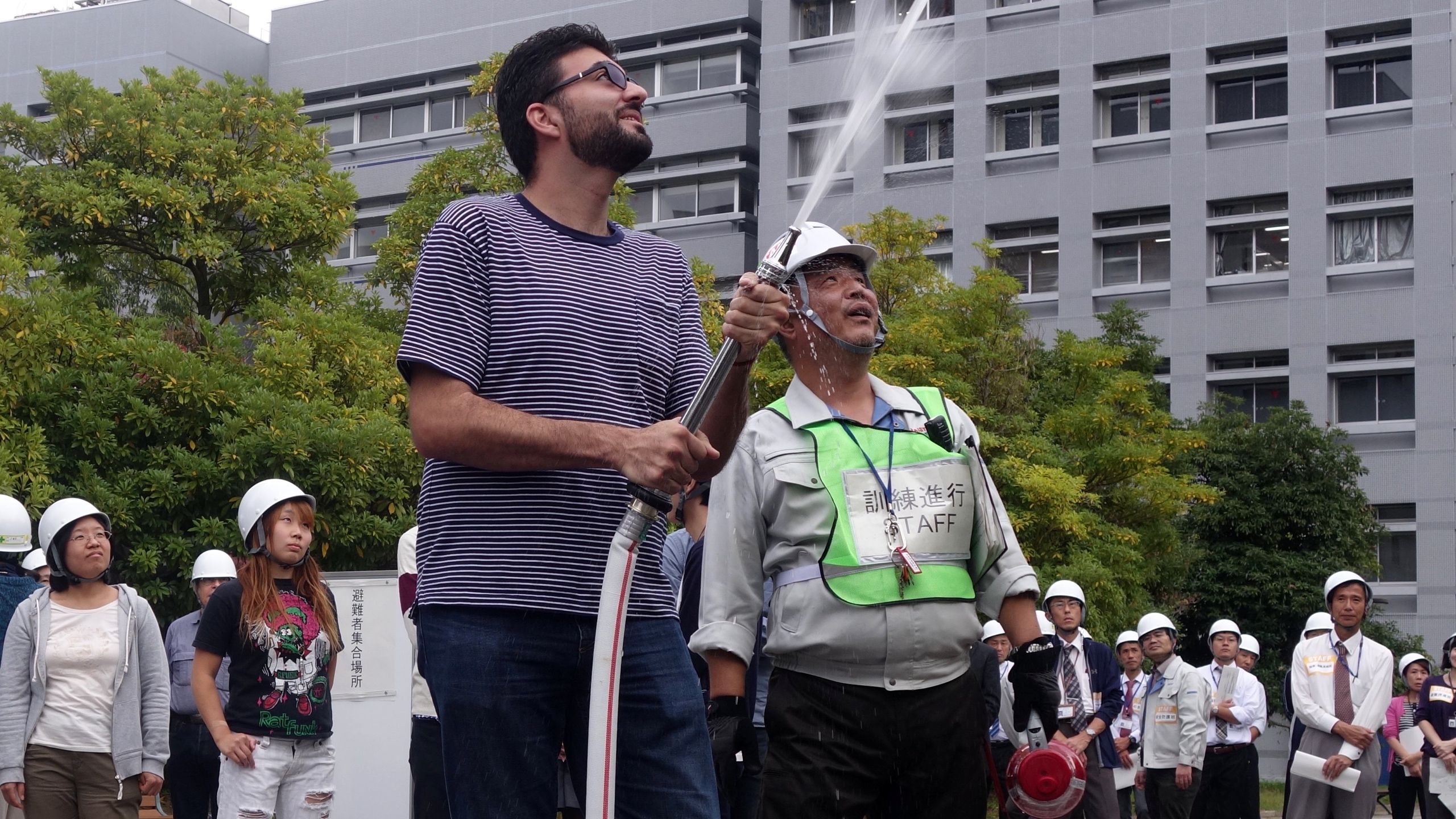 Next, 20 volunteers were able to try using a fire extinguisher. While during demonstrations they would normally be filled with water, this year the extinguishers were filled with real flame retardant. After shouting "Fire!", pulling out the pin and approaching the pretend fire, the participants sprayed it with the pink powder. The coughing participants praised the realism of the exercise. "I had never pulled a pin out of or used a fire extinguisher before, but I had heard that the nozzle would be hard to control. Turns out it is very easy to use after all.", one particularly handsome student remarked.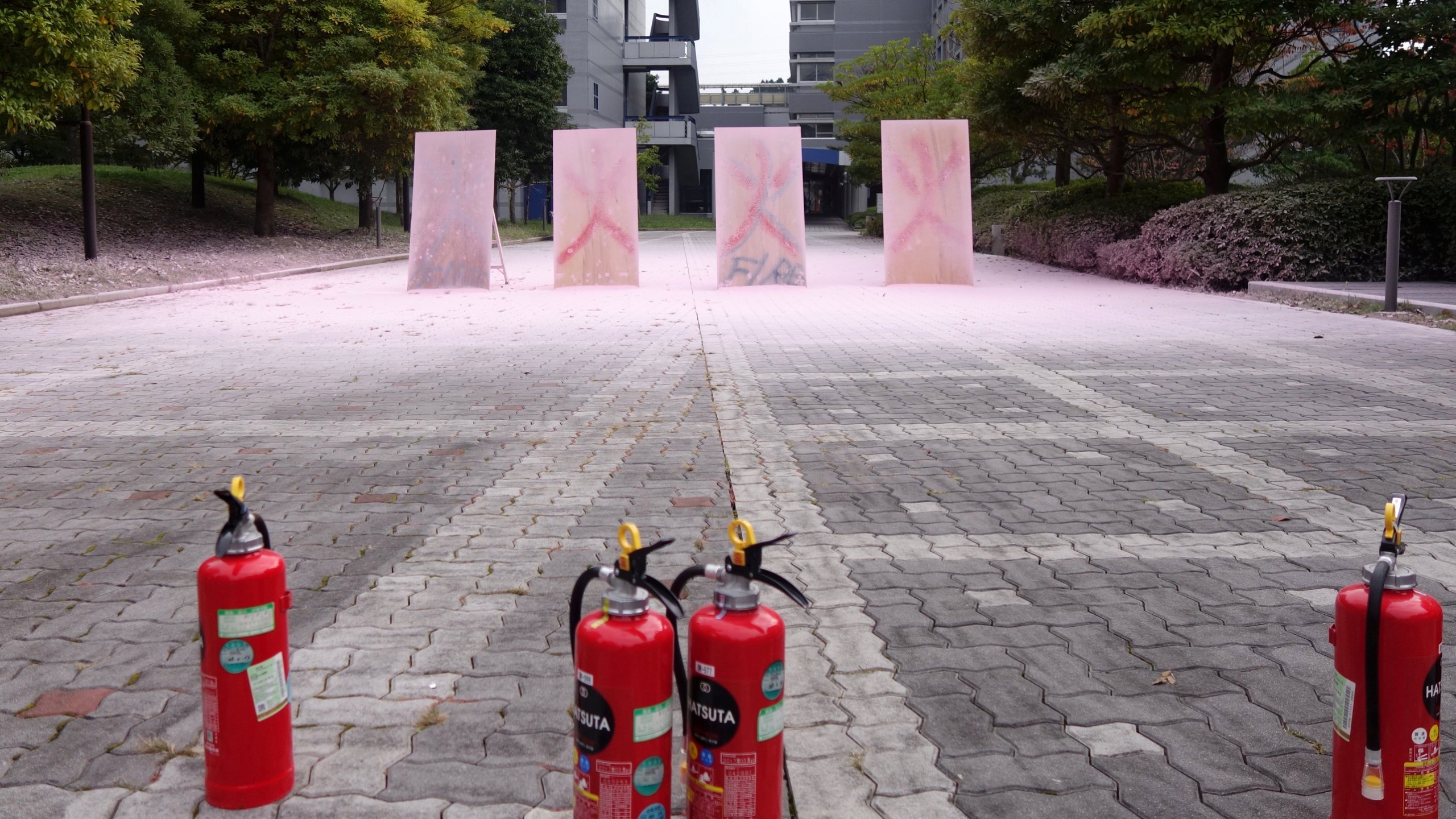 Practicing the motions for the event of an emergency helps build the right reflexes for when the time comes. Do you know the guidelines for staying safe during and after an earthquake? Have you emptied a fire extinguisher recently, or ever? Maybe you should do it at the next local fire drill.