With a student body consisting of roughly 20% international students, the NAIST campus fosters a vibrant and diverse culture. One of the regular events organised by the students is a Halloween costume party with changing themes. This year's party was the Silly Costume Party. Read below to find out what kind of costumes did the students came up with.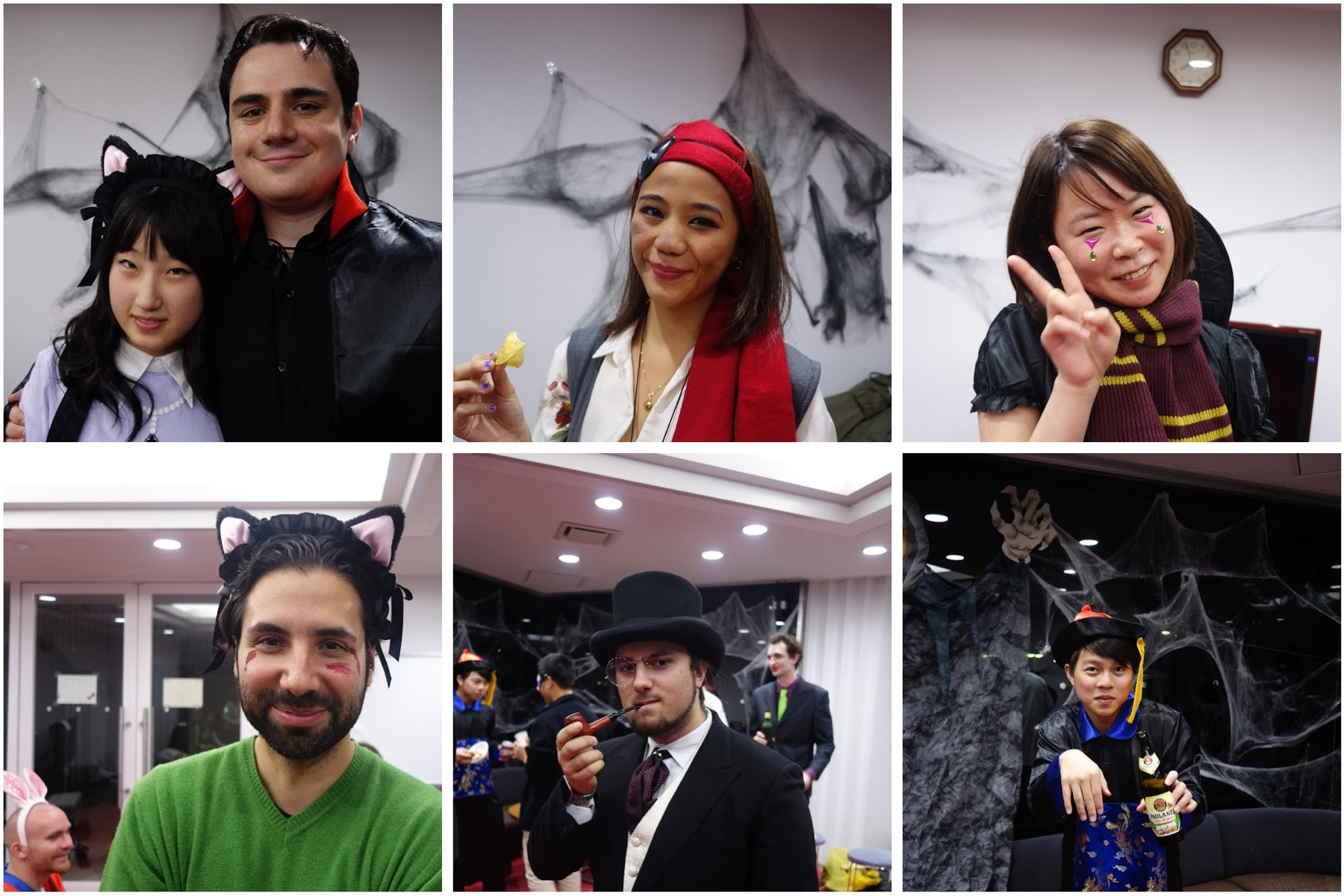 Everybody likes to play dress-up, so every year students crowd into a NAIST dormitory lounge to join the Halloween party. Between Halloween-themed potluck dishes, sushi and pizza, party-goers enjoy the spooky atmosphere and drinks.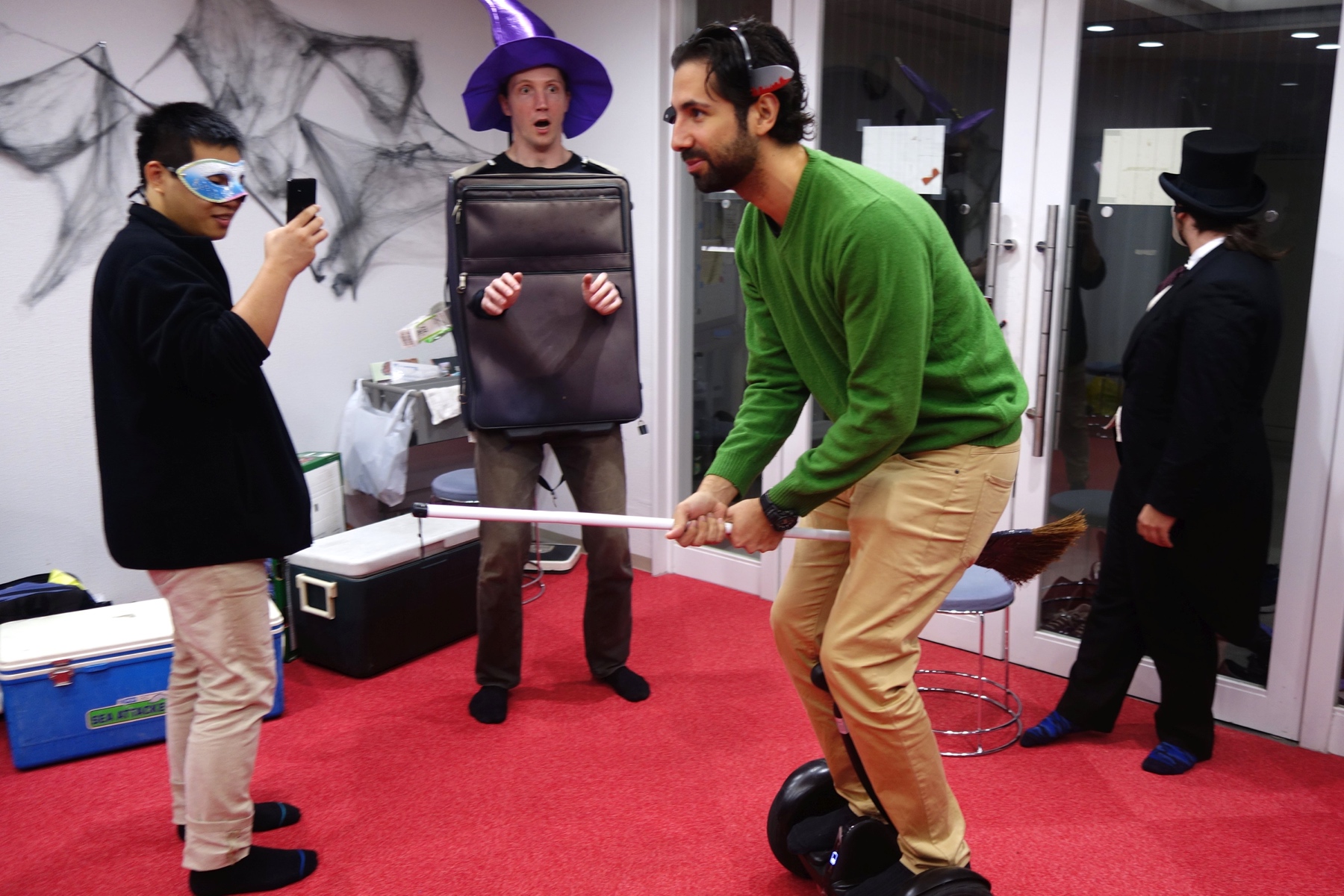 In keeping with the theme of the party, the program included silly party games, such as Telephone with drawings and Who Am I?. Winning teams were treated to thundering applause and prizes like Haribo wine gummy and chocolate.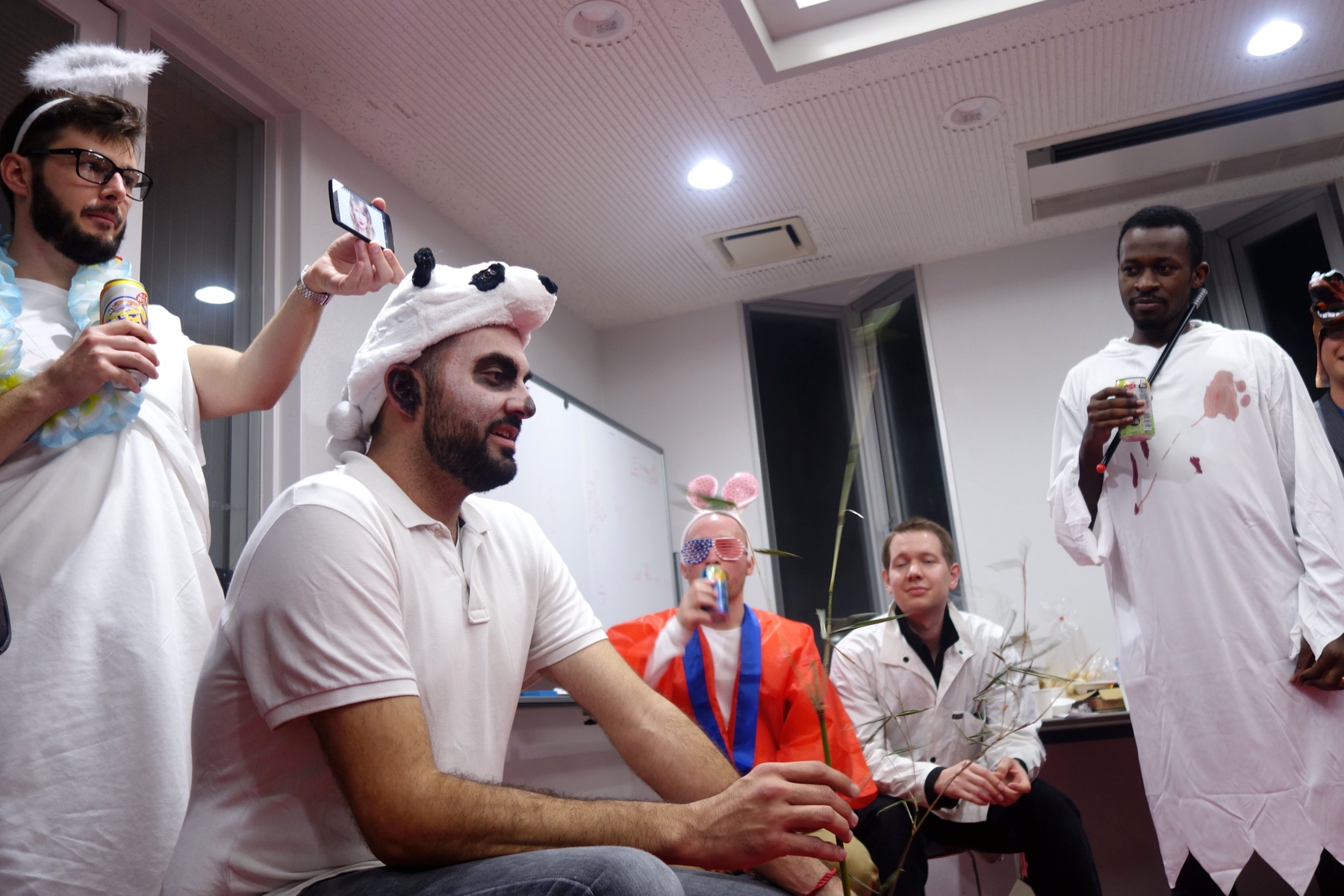 In between all the fun, participants also voted for the best costumes. Winners received a plastic chicken. Why not join next time?