In a recent tour led by the Nara Prefecture International Exchange Salon, twelve international students joined other universities located in the Nara Prefecture. The tour is based in Tawaramoto (田原本町), a town blessed with great history and rich natural environment, including Karako-Kagi archaeological site (唐古・鍵 総合サイト) and Momotaro's birthplace (桃太郎生誕の地).
The tour consists of four legs. First, after arriving at Tawaramoto, the students visited the Karako Historical Museum (唐古・鍵 考古学ミュージアム). That museum is awesome. The students learned how the Japanese, the so-called "Yayoi people" (弥生人) lived in that city 2,400 years ago. The visitors could see the faces of "Yayoi people", the structure of buildings, some woods and weapons, many beautiful potteries, and other stuff from that time.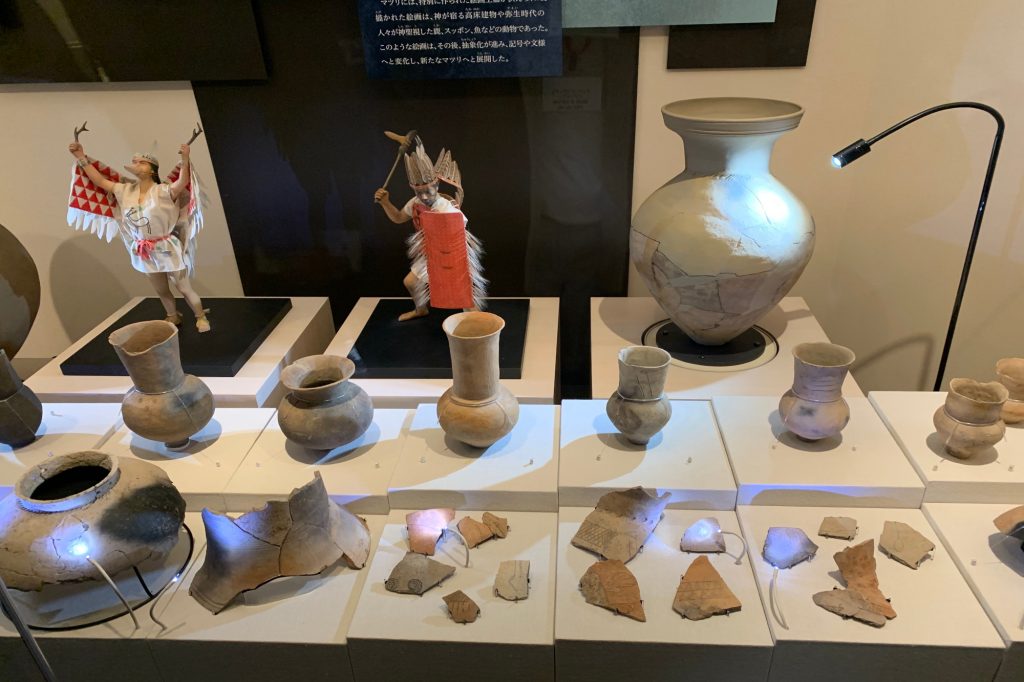 After the first leg, the students went to lunch by walking for around 30 minutes. On the way, the students enjoyed the sightseeing of the town, talked with each other, and took many pictures. The lunch place was a traditional Japanese house. The host family was cheerful, and the lunch was delicious. The menu was a set of Onigiri (お握り), Yakiniku (焼肉), Tonjiru (豚汁), Ocha (お茶), and Kaki (柿). A self-service was also available, allowing students to eat their fill. Everyone enjoyed the food and was happy.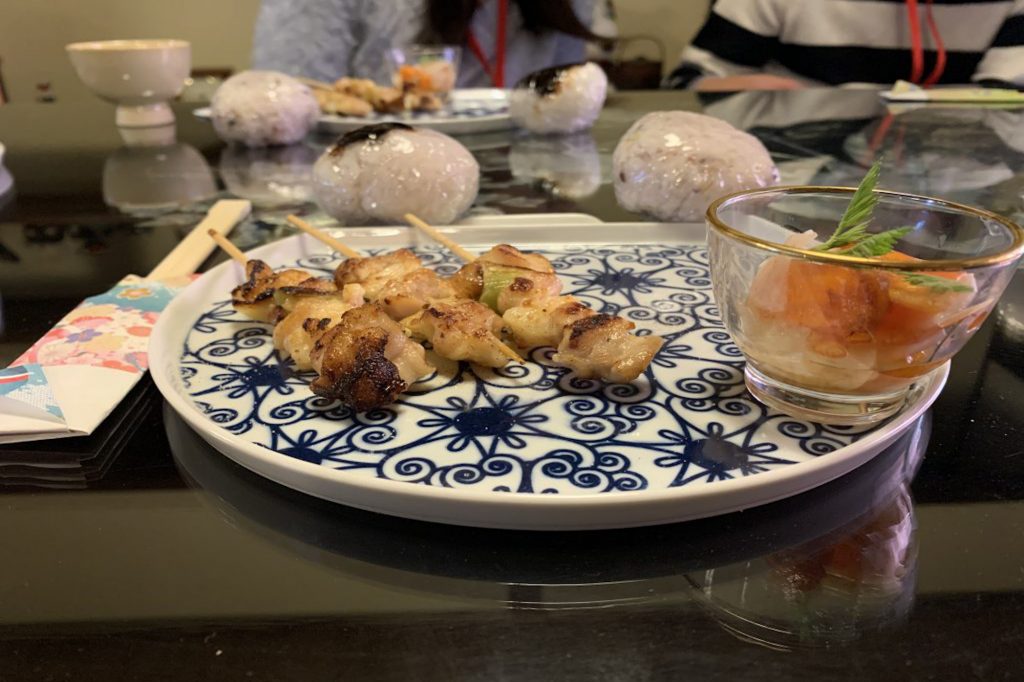 After lunch, the students walked again for a couple of minutes to attend a horseback archery festival. The students were seated in first class and watched the best archers of the region shoot planks of wood. That was incredibly fun. Following this, the visitors were free to walk around. Many of them went shopping to get some souvenirs. Others took many pictures and enjoyed the landscape.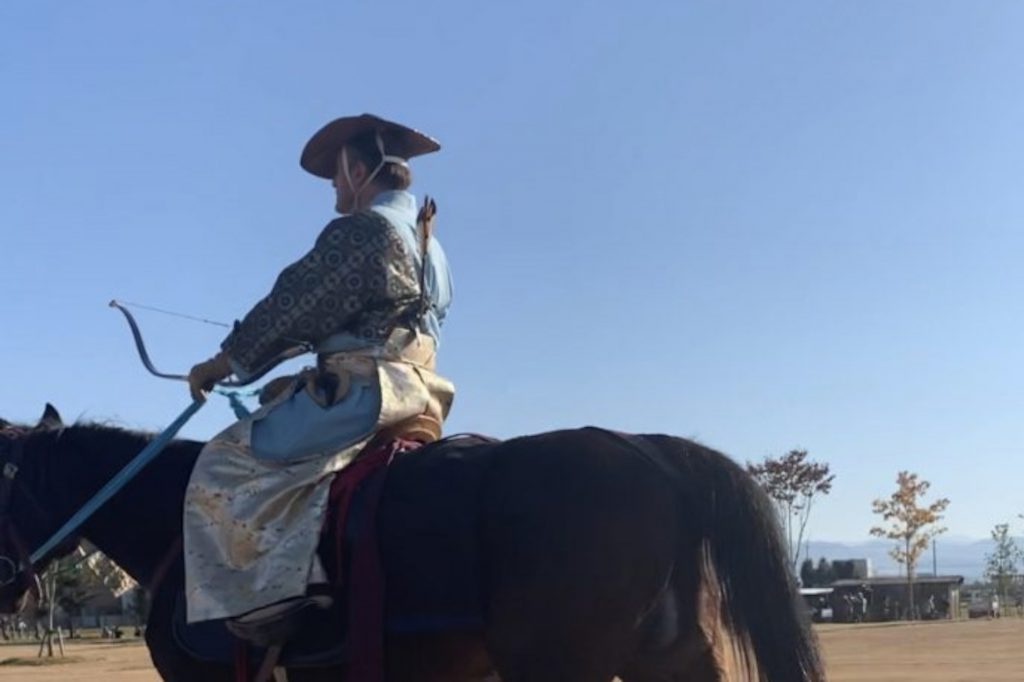 For the fourth and last leg, the students learned to make sushi in a specialized restaurant called Izasa Sushi (柿の葉寿司のゐざさ). That was the first time for all of them, and they enjoyed it. They packed and brought home their sushi. Now we have many sushi makers in NAIST.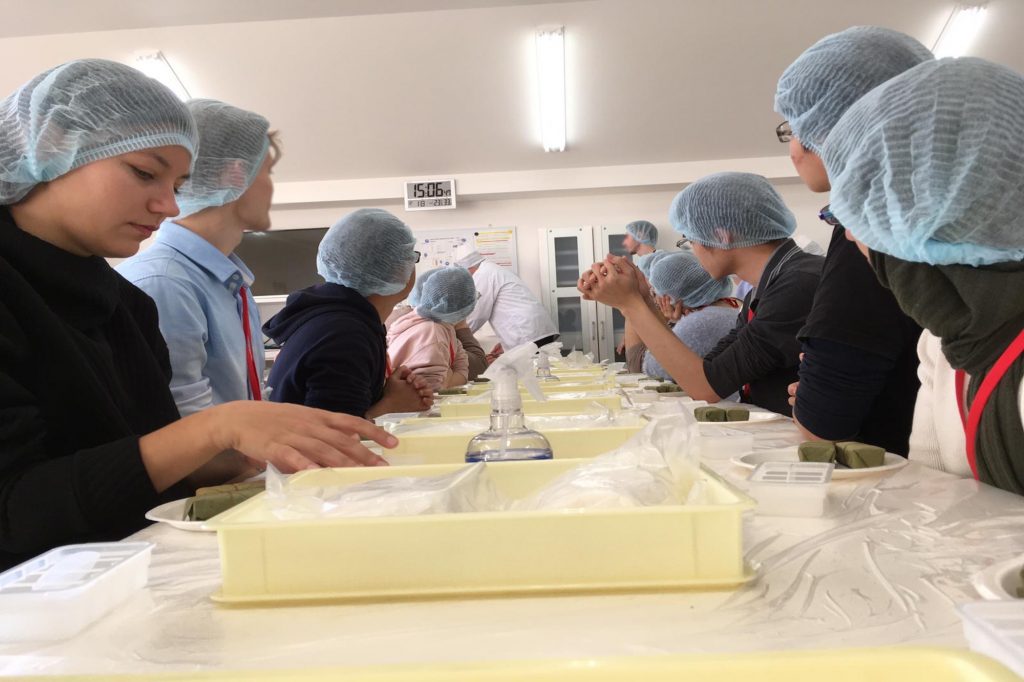 On that day, students from the different divisions of NAIST met for the first time and created great connections. "We are waiting for more experiences again! We love Nara and Japan culture!" exclaimed some students. This kind of excursion is an excellent opportunity to make connections with people from various backgrounds and learn deeply about Japanese culture. Let us have fun together. See you the next time!