As we approach the end of the year, Christmas-related events become common, even around NAIST. A Christmas concert consisting of vocals, clarinet, and piano was held by the so-called "Les petits concerts de la Keihanna Plaza" last December.
Takayama Science Plaza, one of the NAIST's neighboring facilities, invited nearby students and workers to celebrate Christmas. About thirty people attended the event. Now, instrumentals may not be to everyone's taste, so the organizers and participants let me know that they appreciated my attendance. They also encourage NAIST students to participate in other extracurricular activities, such as music and sports. Indeed, these concerts allow us to get away from our ordinary working environment and clarify our thoughts.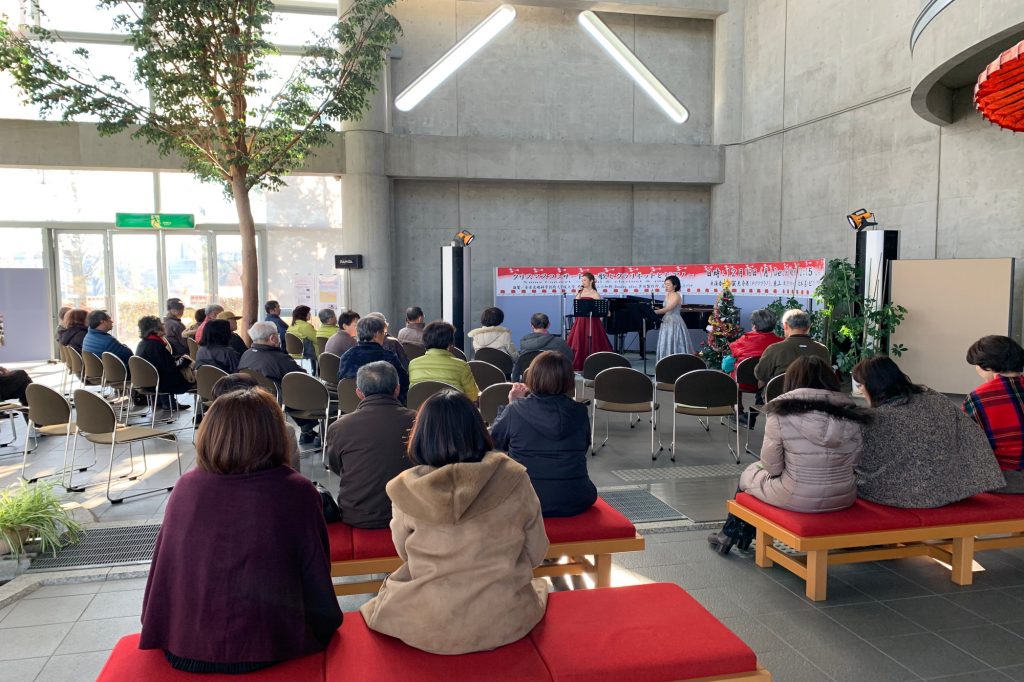 Note that the musicians of these concerts are all professionals. On that day, there were three amazing artists. KAGAMI NAHO (加賀見奈保), a mezzo-soprano, HIGASHIYAMA AZUSA (東山梓), an incredible clarinetist, and MATSUMOTO AKANE (松本茜), an excellent pianist. Gathered by 12:15, the public enjoyed the magic of Christmas for 30 minutes. While quite short, the concert was an impressive interpretation of five classic songs.
The Concert Live was exceptional and emotional. Merry Christmas to everyone! Enjoy your holidays, and do not hesitate to attend "Les petits concerts de la Keihanna Plaza," which takes place every third Monday at Takayama Science Plaza, during your free time. You are more than welcome.