Each year, the NAIST Global Student Network (GSK) Recycling Clubs hosts the Recycling Market with the aim of helping old and graduating students dispose of reusable and good condition appliances and providing support to new local and international students in helping them furnish their dormitory. This year's event was hosted last April 2, 2020 at Dorm 1 East Wing.

The GSK Recycling Club strongly coordinates with the International Student Affairs Division which allows them to inform incoming students and to schedule the event at the beginning of the semester to welcome new students and provide support at the start of their graduate studies.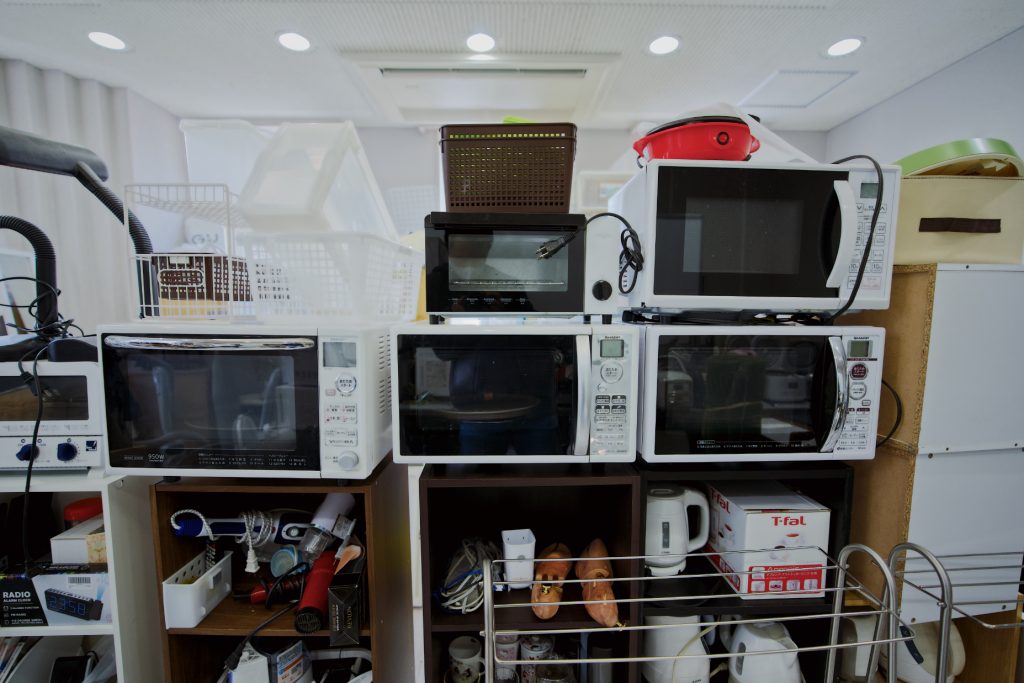 As a new student in NAIST, one of the initial challenges coming to a new country  was purchasing needed appliances to furnish my dormitory. Having the GSK Recycling Market was a godsend event. Not only did it reduce the financial burdens of allocating my budget to new appliances for my dormitory and at the same time, I also got to know other students and made new friends.
The line started even before the venue opened and many new students were eager to get a hold of useful items that they can use for their stay in NAIST. Given the current COVID situation at this time, the event organizers also made it a point to provide guidelines such as only having one person at a time in the storage area to look for an item, and providing hand sanitizer for the participants.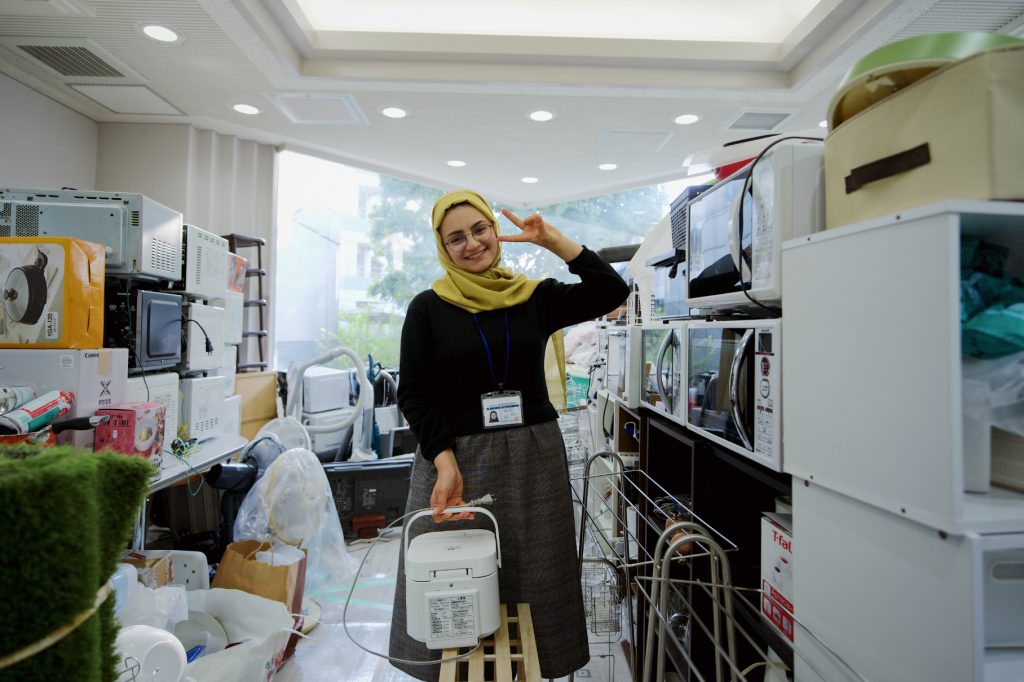 Lots of items were stocked and were ready for the taking for whoever is in need of them. Students happily picked items that they needed ranging from induction cookers, microwaves, ovens, and refrigerators. GSK members readily assisted the students when handling large appliances. This year's event was successful both in terms of donation volume and providing for the demand of incoming students. Given the huge amounts of donated items, GSK prompted a re-run the following week, on April 6, 2020.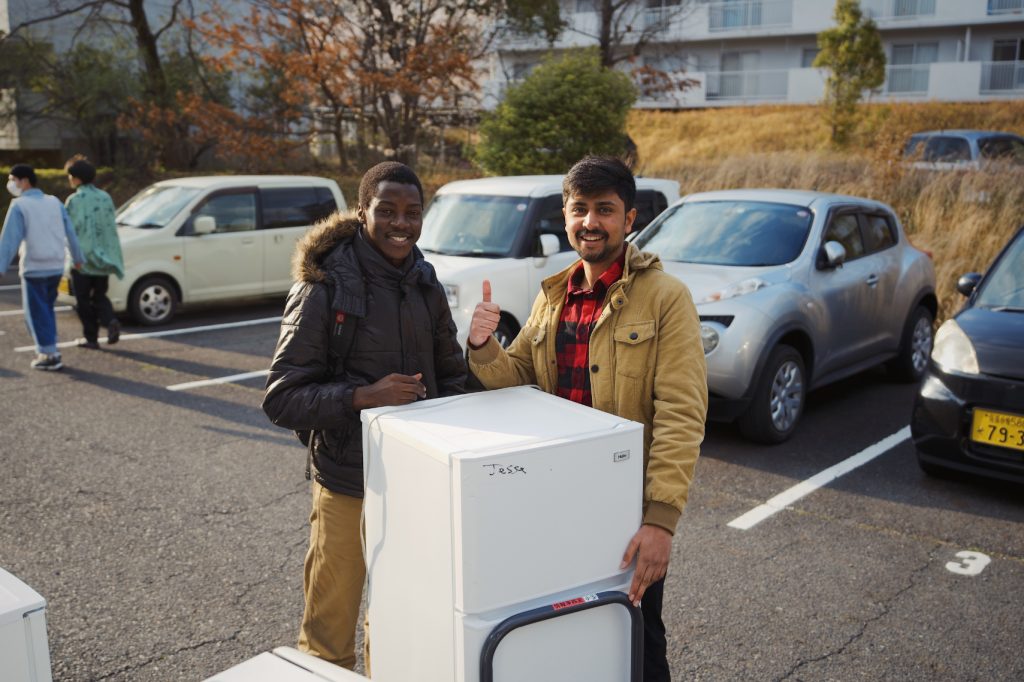 Transitions are hard and scary especially for students coming from abroad. However, it does not have to be difficult as the NAIST community works hand in hand to provide assistance for new students to make an easier transition towards their life as graduate students. This upcoming October 2020 marks another semester with new incoming students, we hope to see you in the next run of this event!