NAIST hosted a grand gathering of international students from several universities across northern Nara to explore and experience the hidden treasures of Ikoma.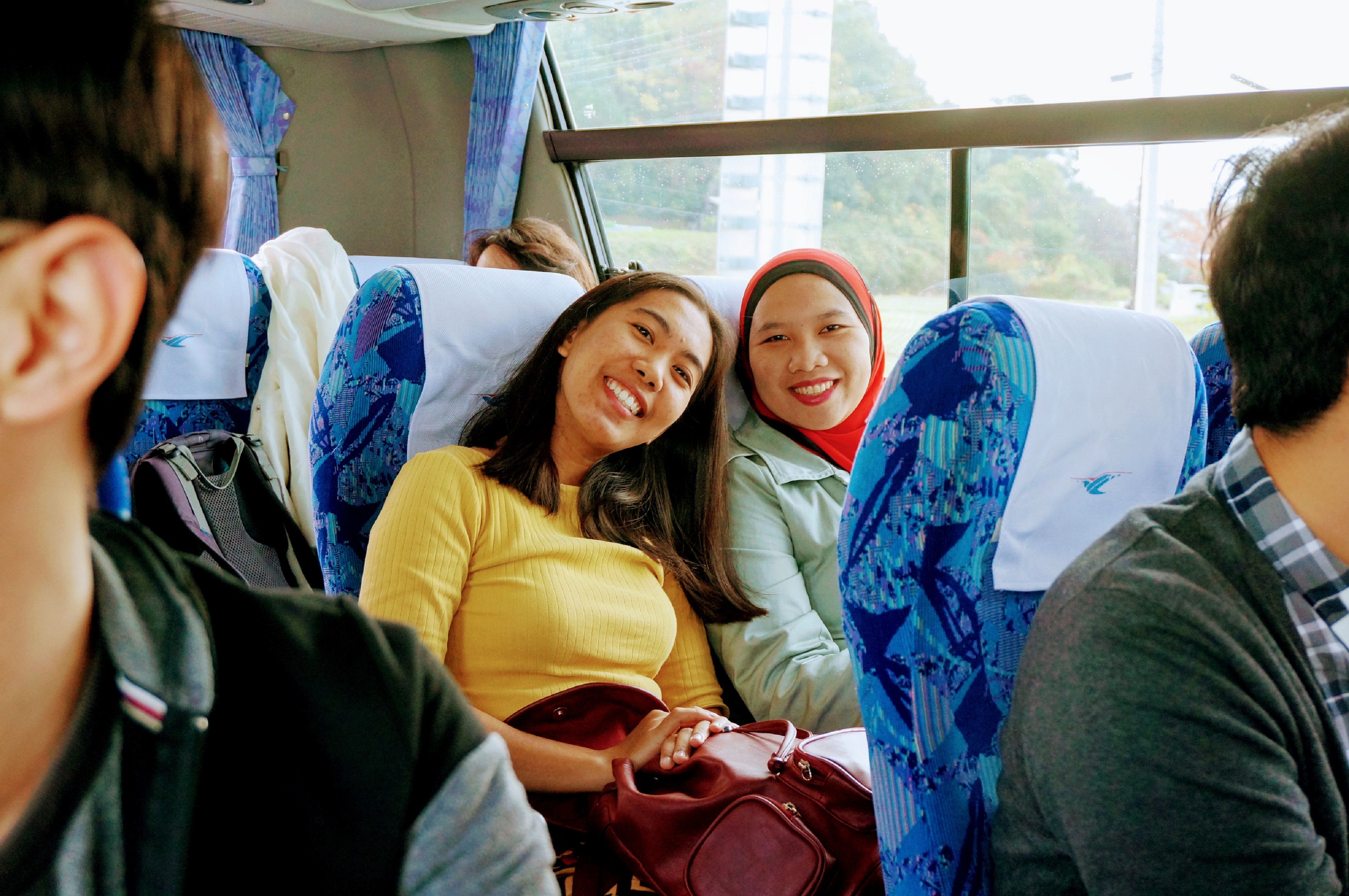 Whenever people ask me about my university and I tell them that it's in Nara, they automatically reply, "Oh, you live with the deer!" They are making either one of these two assumptions: (1) that my university is in Nara City or (2) that the entirety of Nara prefecture is home to the deer, both of which, unfortunately, are incorrect! The Nara Institute of Science and Technology (NAIST) is located in Ikoma, a city to the very northeast of Nara Prefecture, sharing a border with Osaka. It is not the most touristy place in Nara but it does have its secret gems that the city can be proud of!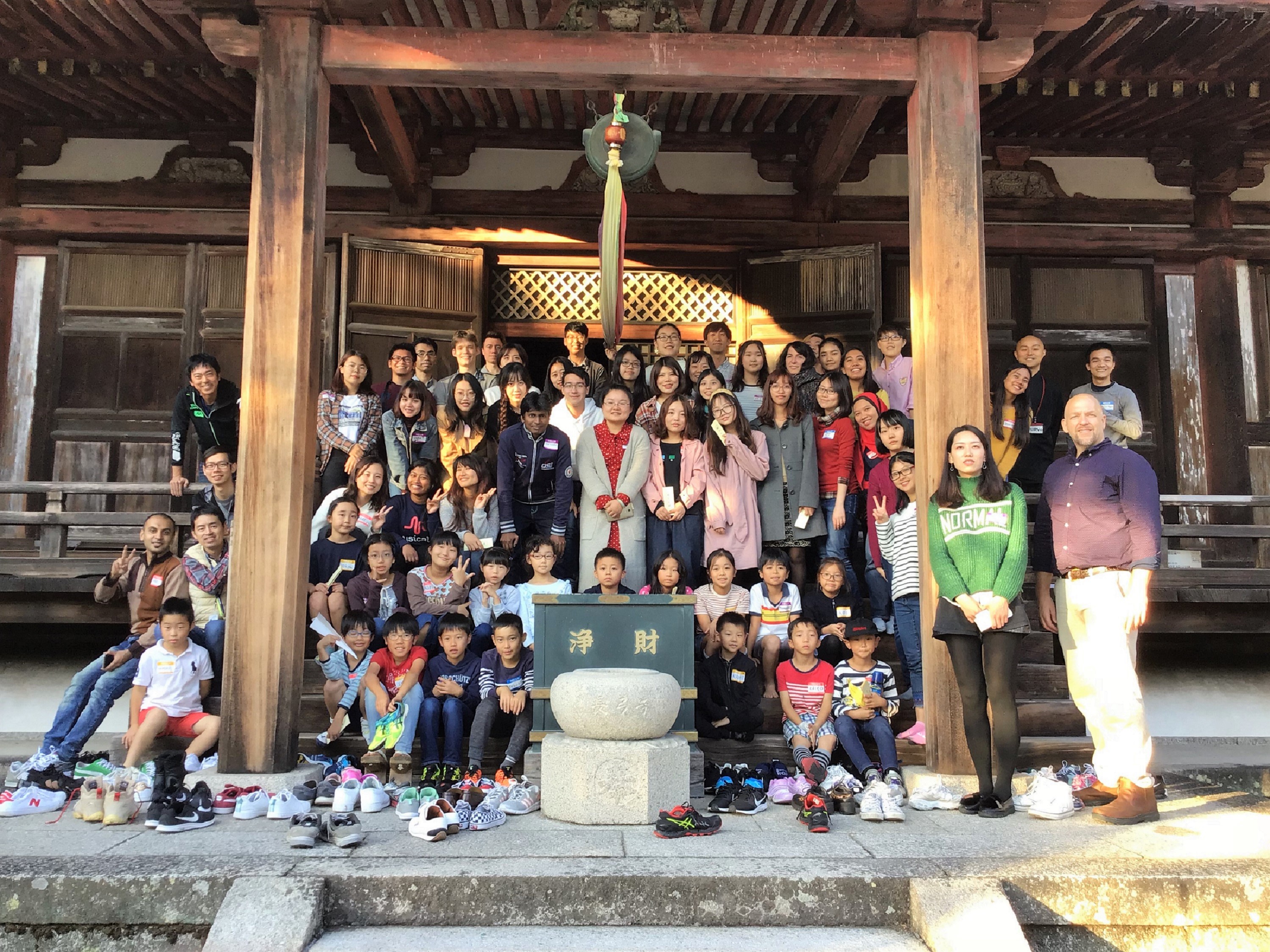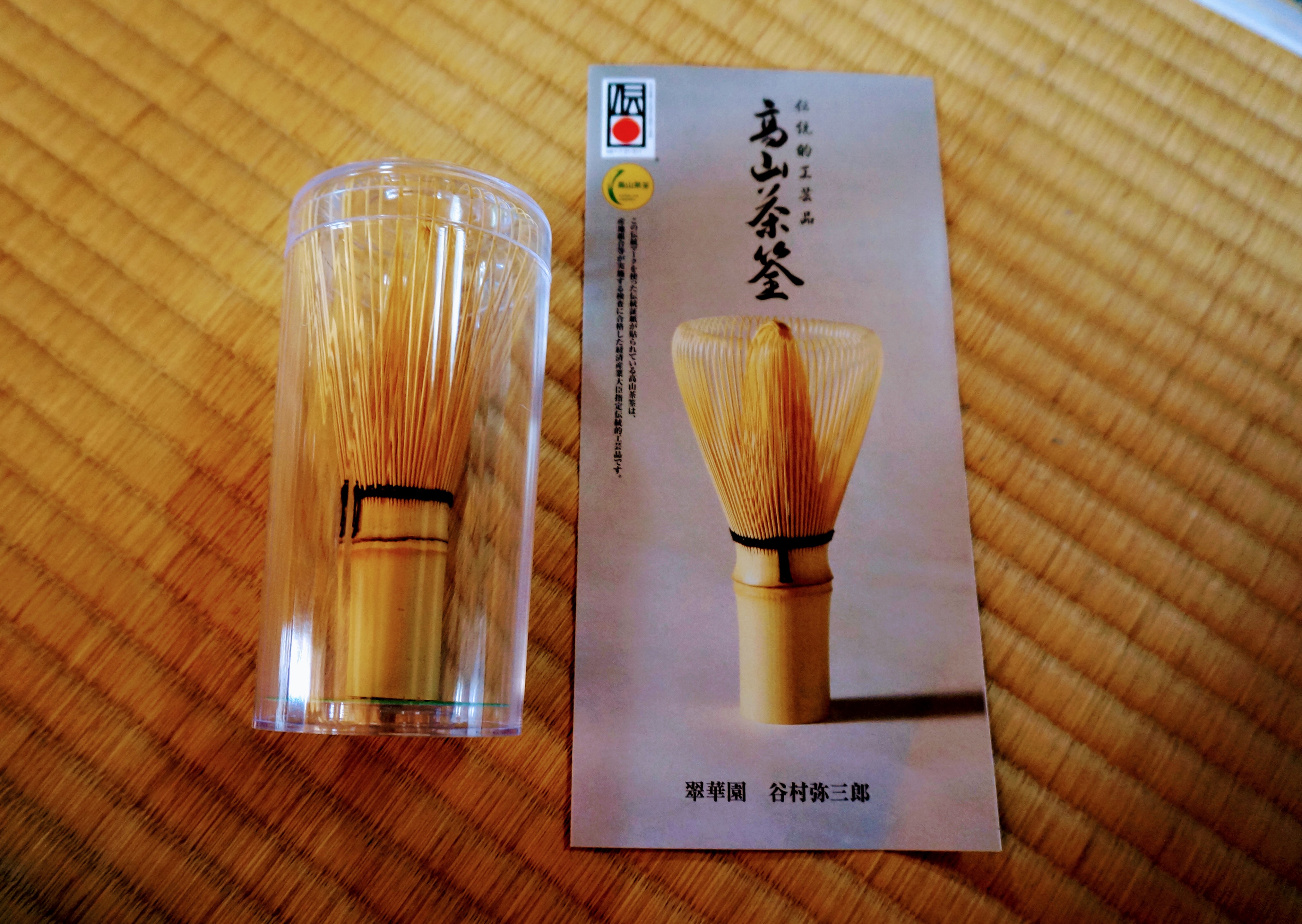 Last November, NAIST, together with the Nara International Exchange Promotion Committee, sponsored a tour that included international students from several universities in northern Nara: Nara Women's University, Nara University of Education, Hakuho Junior College, Tezukayama University, and Tenri University. The tour has a three-fold purpose: (1) to promote understanding of Japanese culture through cultural experiences and activities in Ikoma area; (2) to deepen exchange with international students from other universities; and (3) to interact with local children through the Templish activities.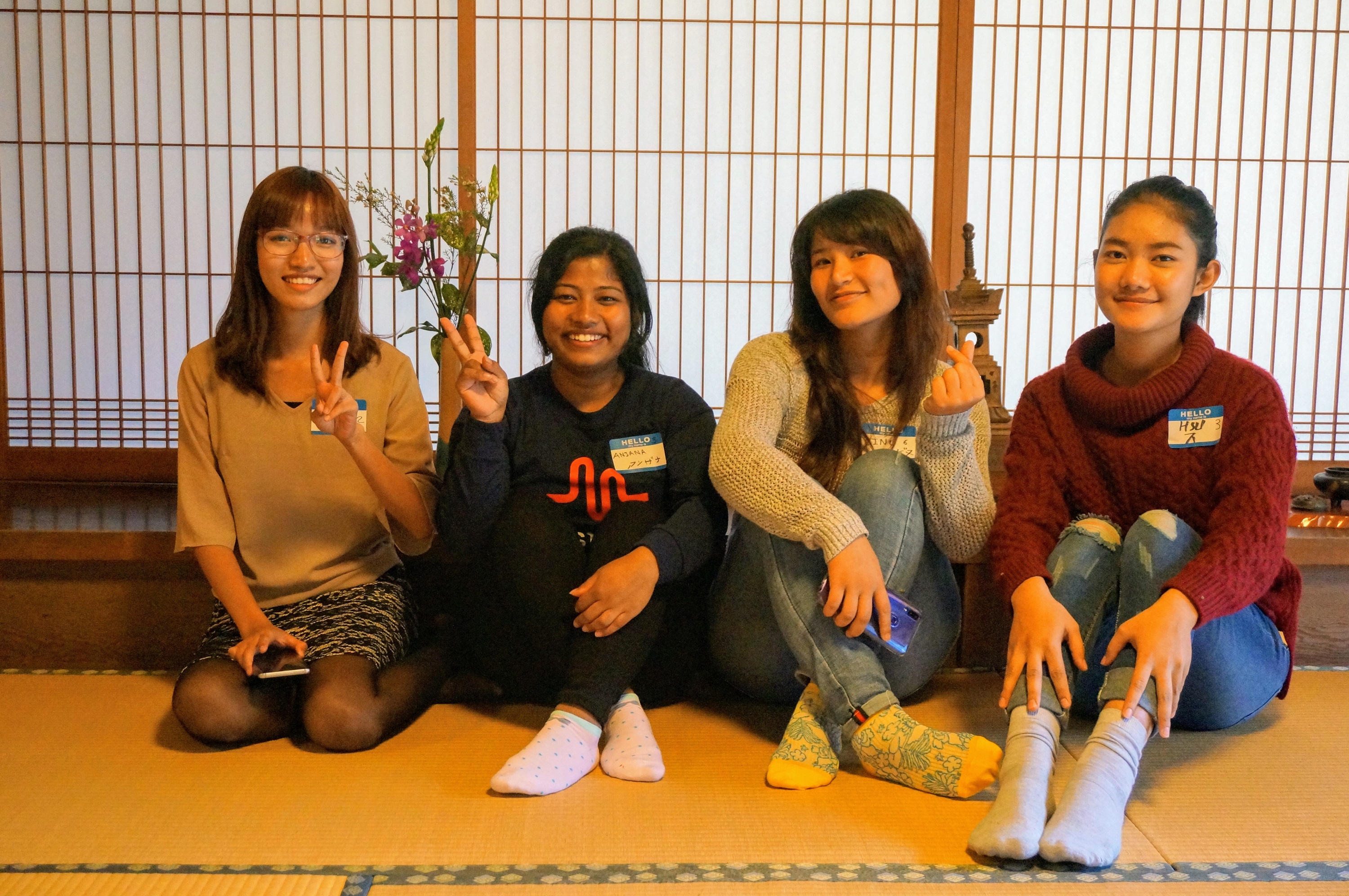 First, the participants learned the craft of making bamboo tea whisk, or chasen (茶筅), which is produced exclusively in the Takayama area. The technique of making bamboo whisks follows the isshi-soden (一死祖伝) tradition which has been passed down through several generations.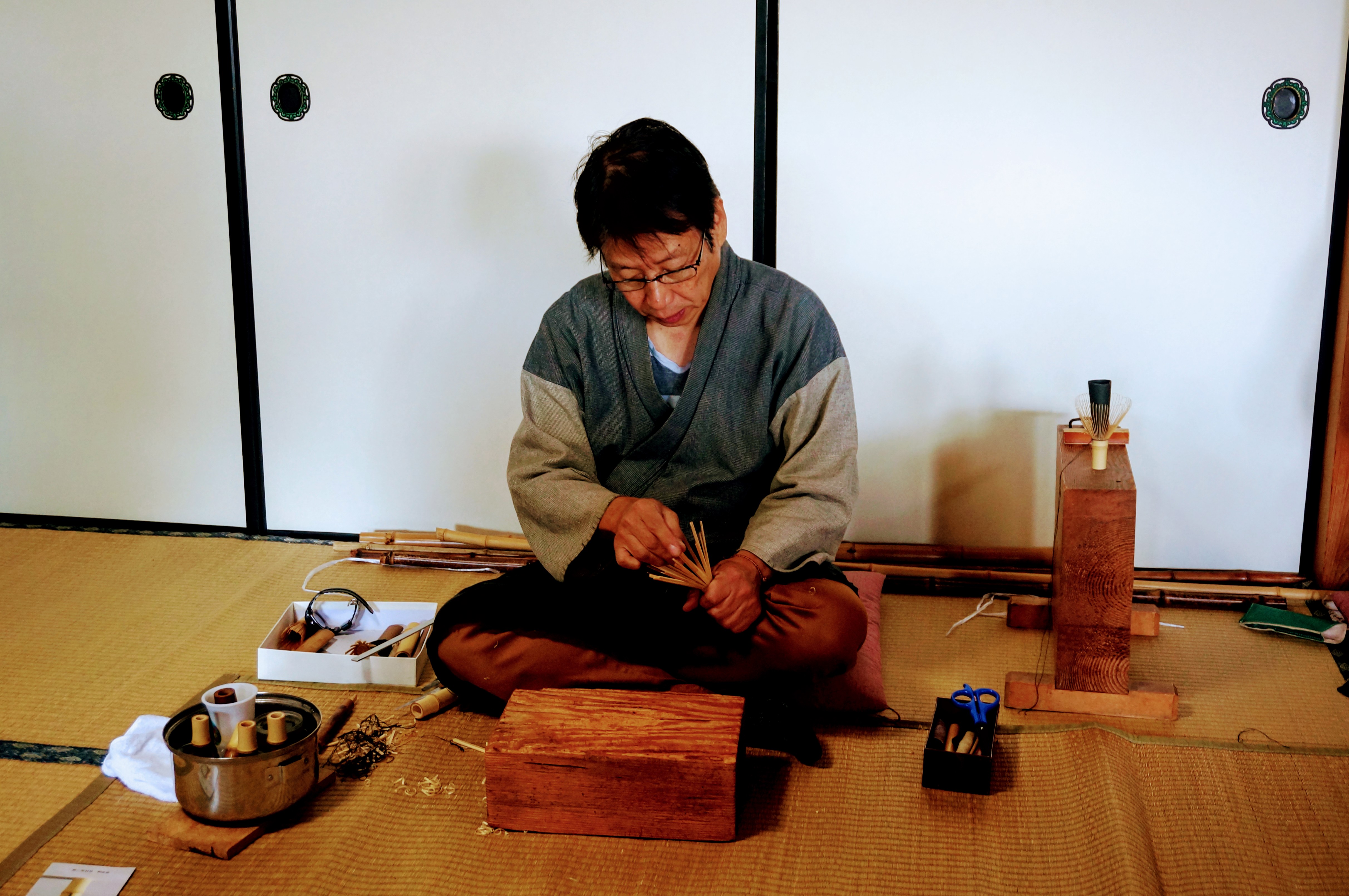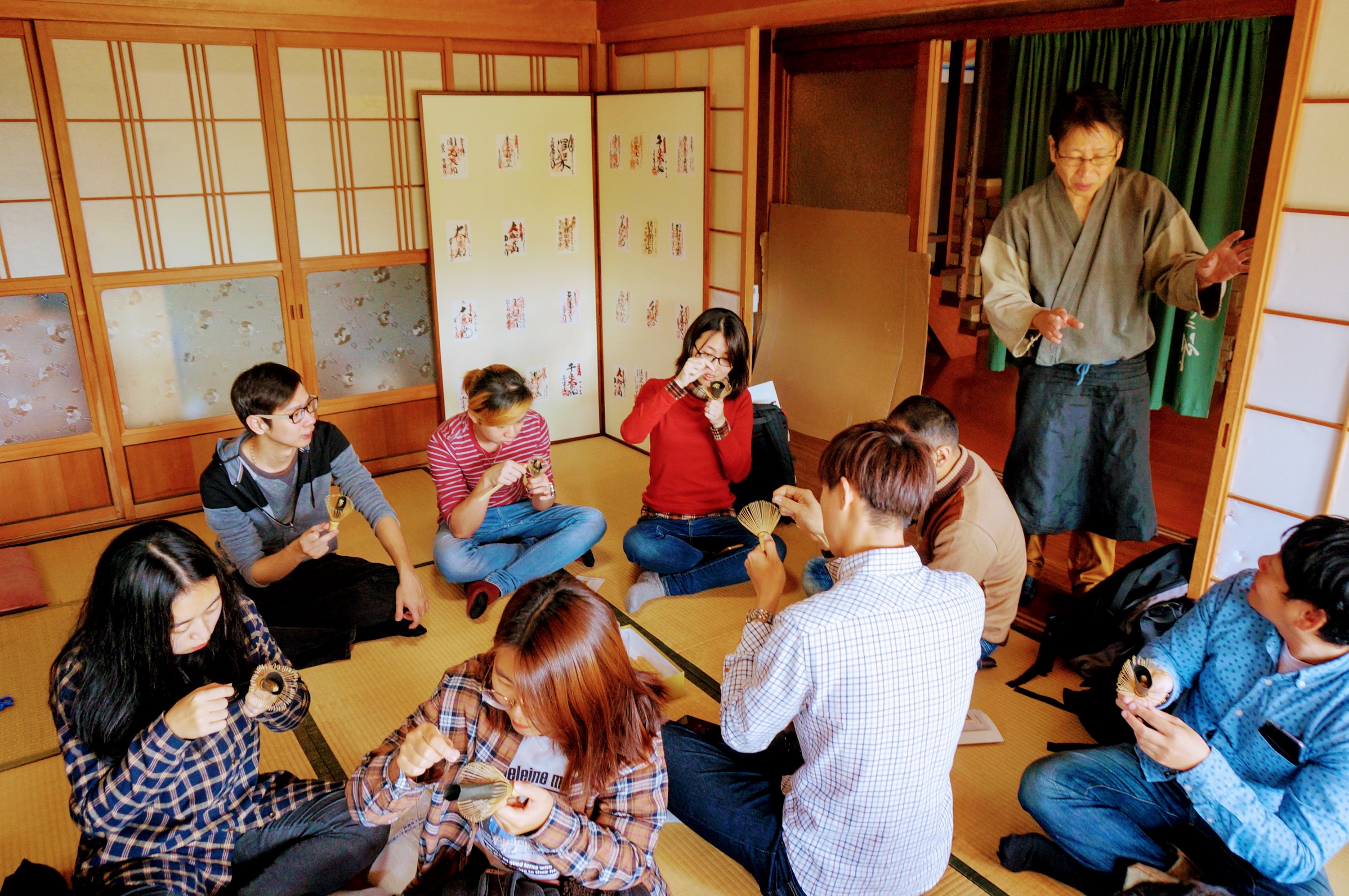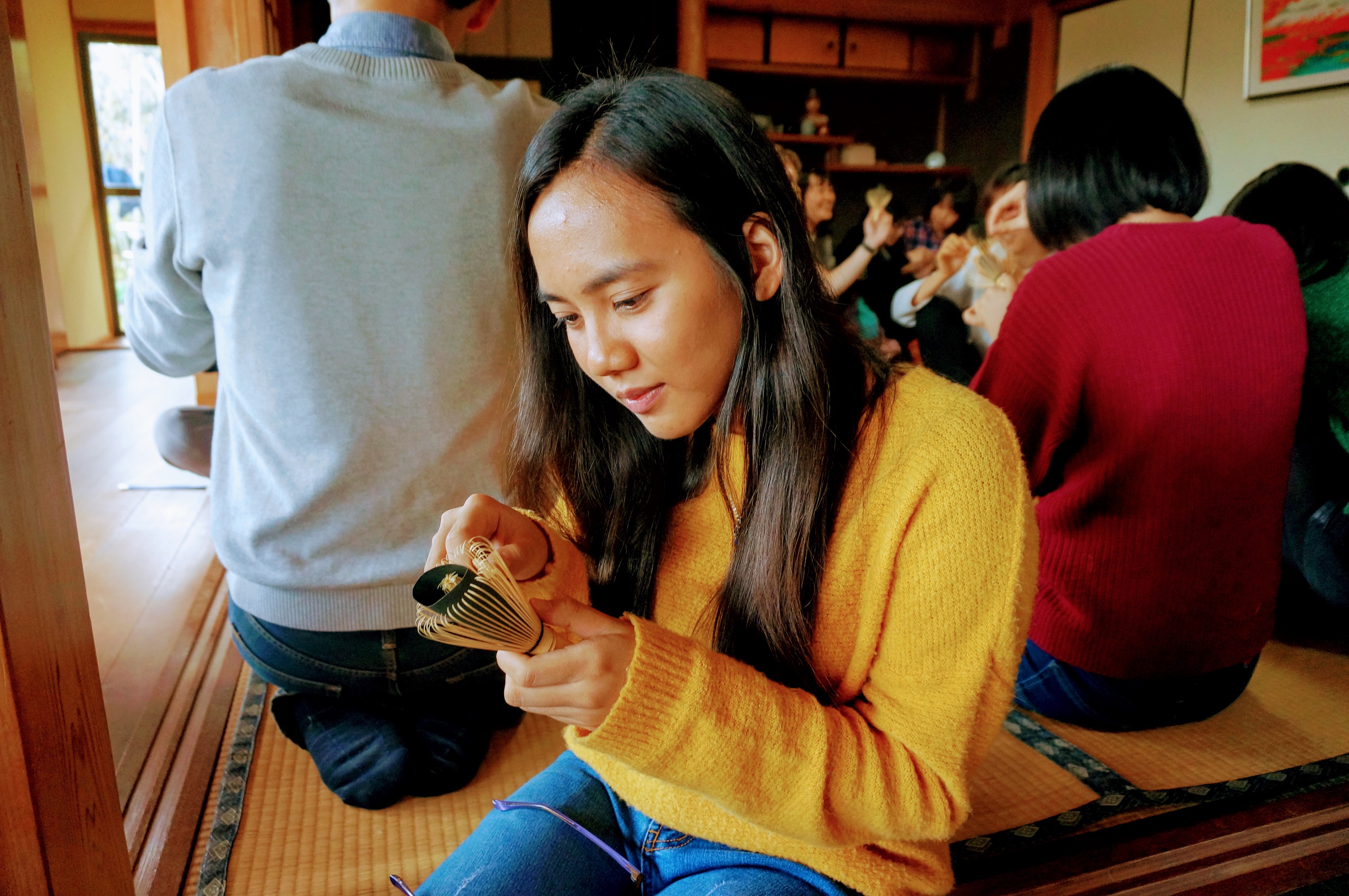 After this, we experienced and enjoyed a Japanese tea ceremony. We prepared the matcha by whisking with the locally crafted chasen (茶筅). We also toured around the Takayama Bamboo Park which is a very calming and serene area where one can discern and meditate.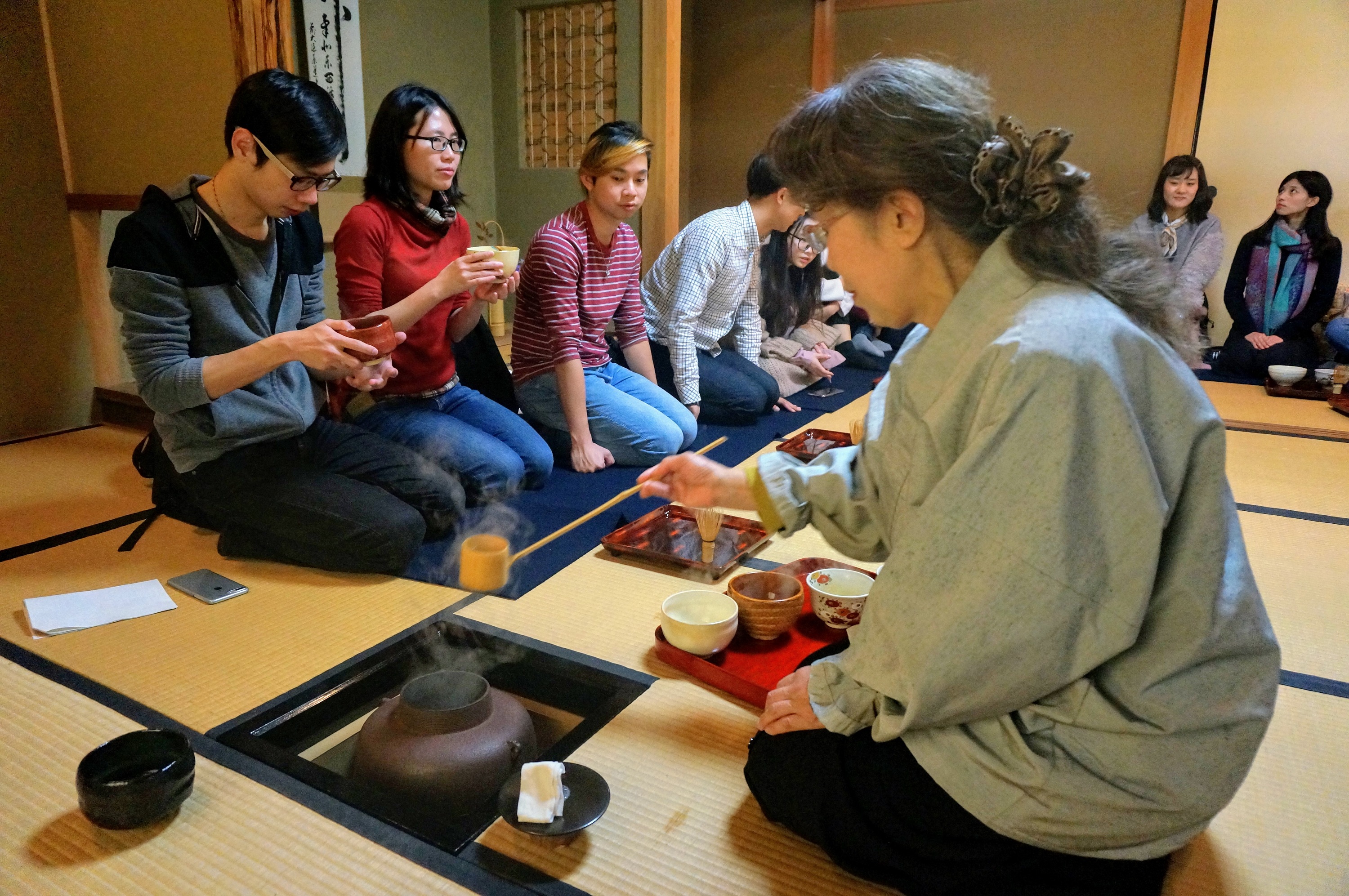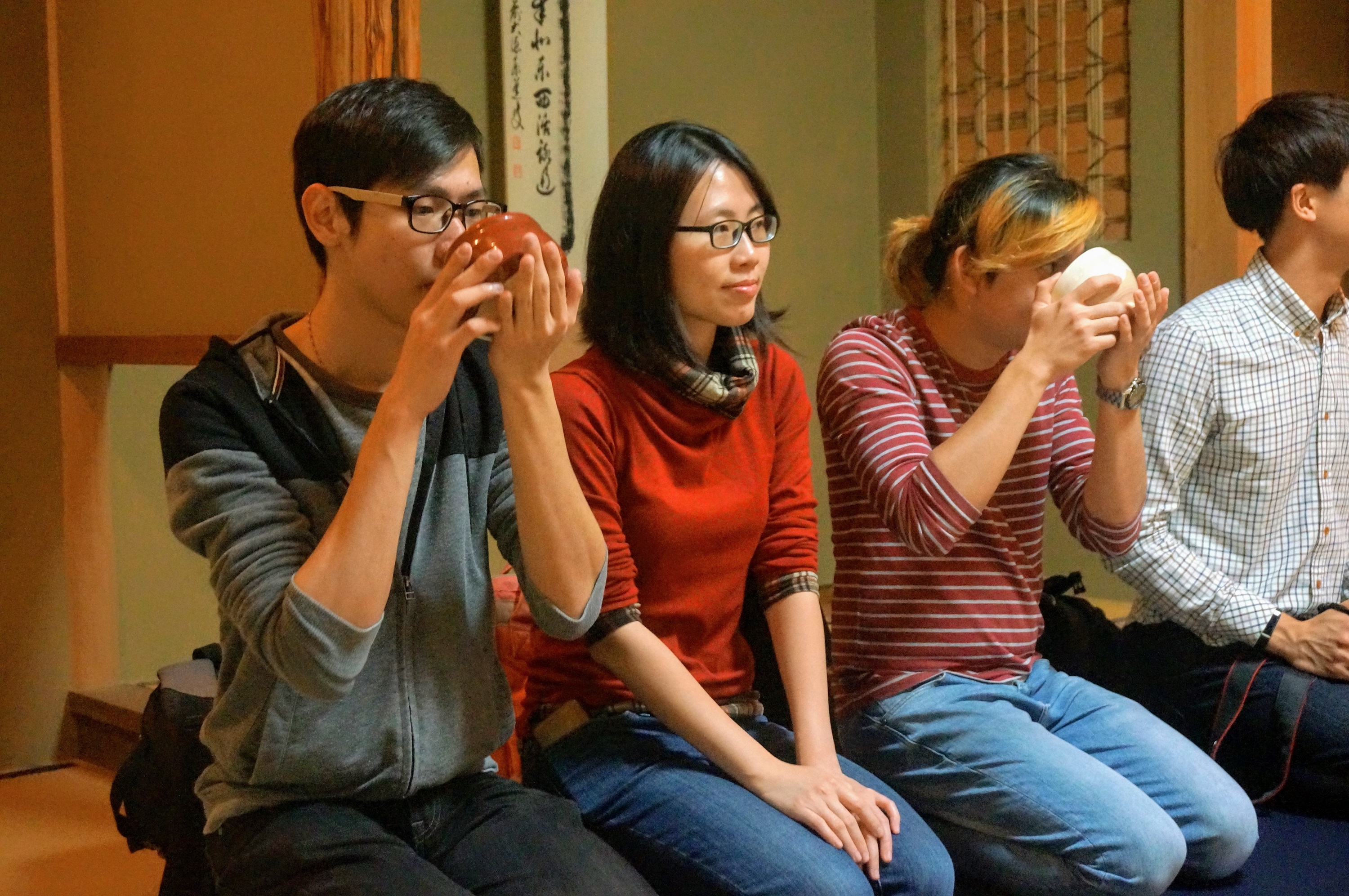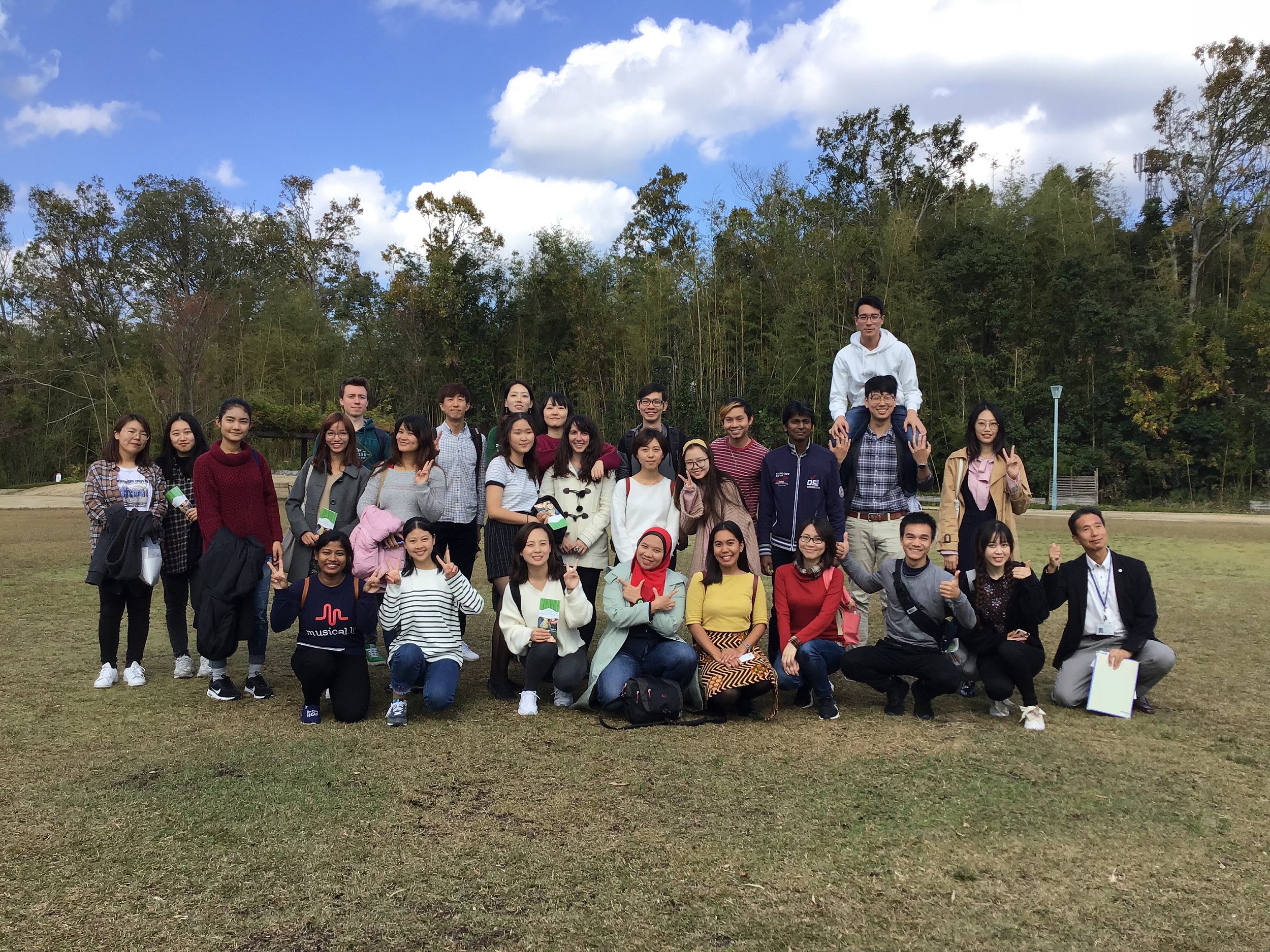 For the second part of this trip, we went to Chokyu-ji Temple (長弓寺), the only structure designated as a National Treasure in Ikoma and is dedicated to the Eleven-faced Kannon Bodhisattva. Here, we had an amazing one-of-a-kind vegetarian lunch experience. Referred to as shojin ryori (精進料理), this vegetarian meal is traditionally prepared for the monks and is made purely from non-meat products such as vegetables, beans, and grains.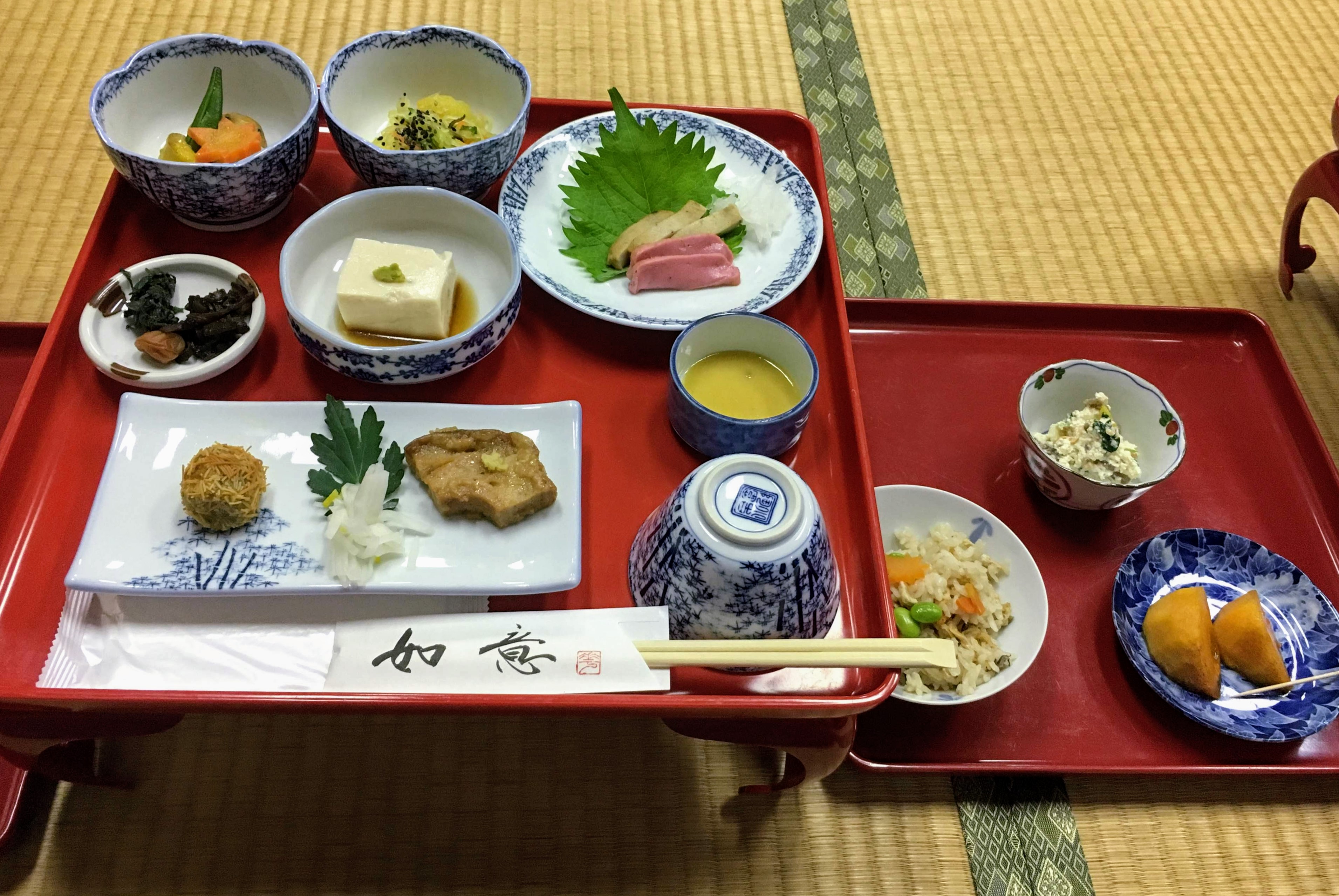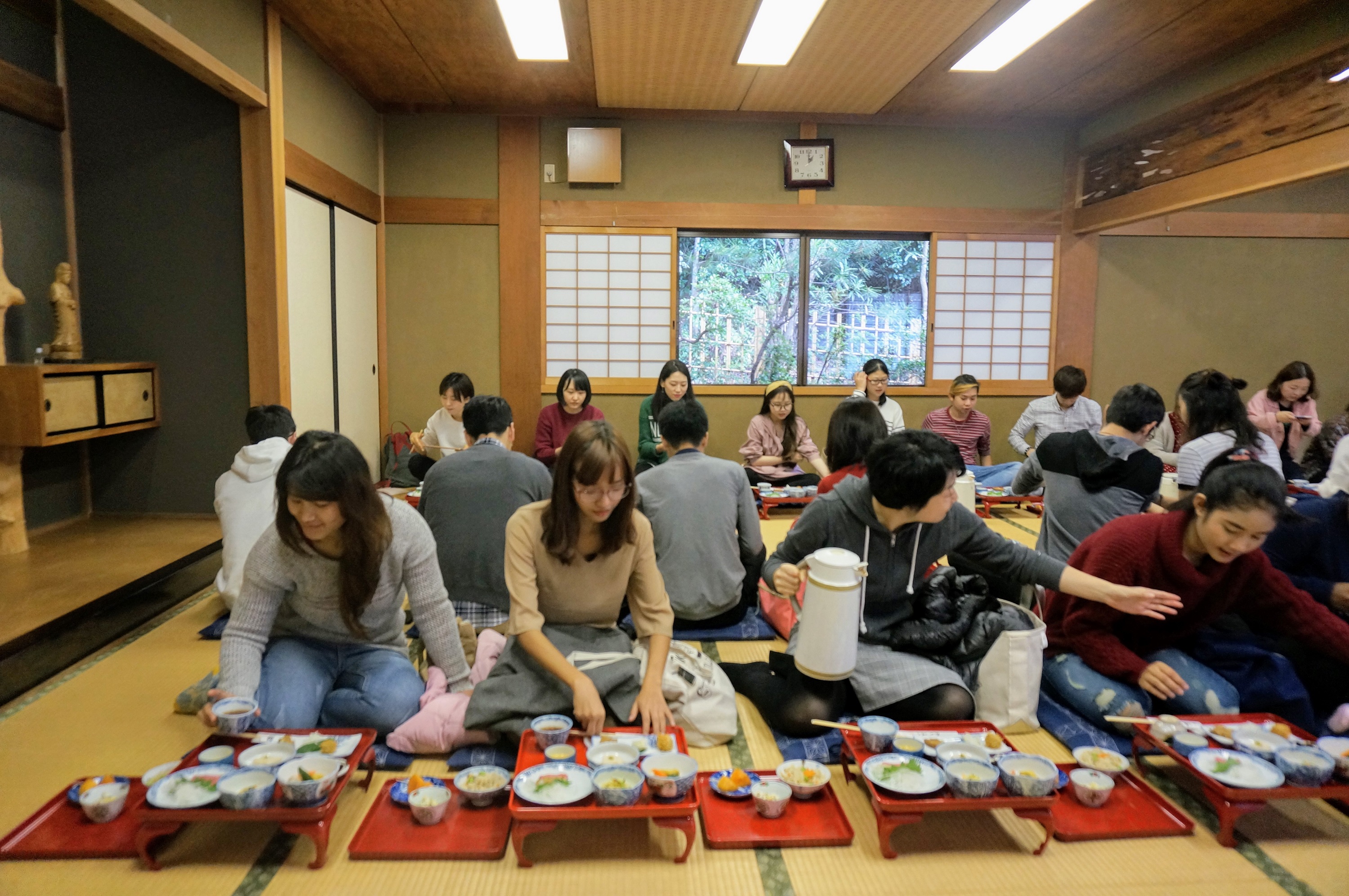 This temple is also host to a volunteer event called Templish, where Japanese kids learn about Japanese culture through fun activities while learning English! The kids were extra enthusiastic and energetic that day because of the overwhelming number of volunteers that participated.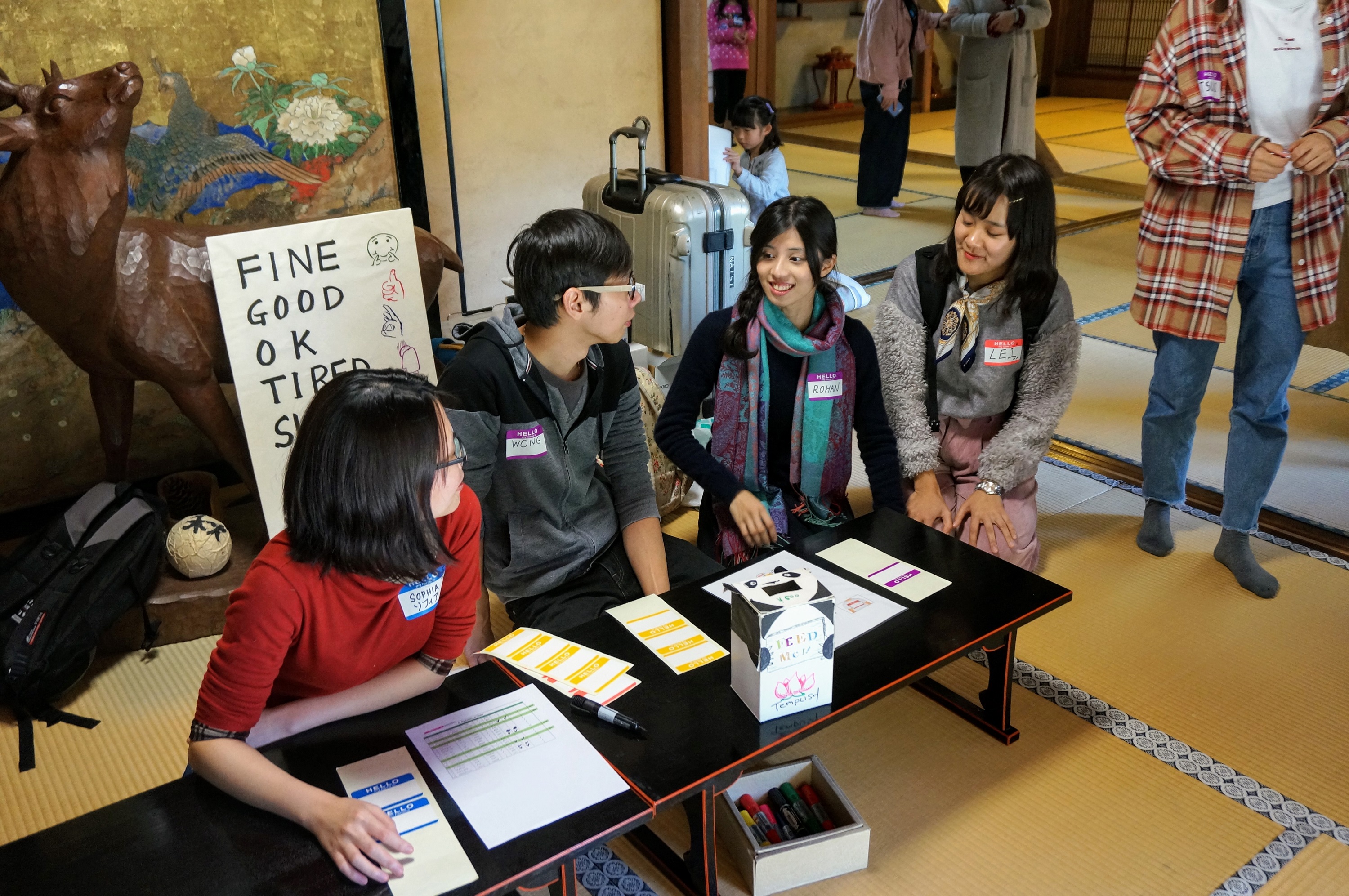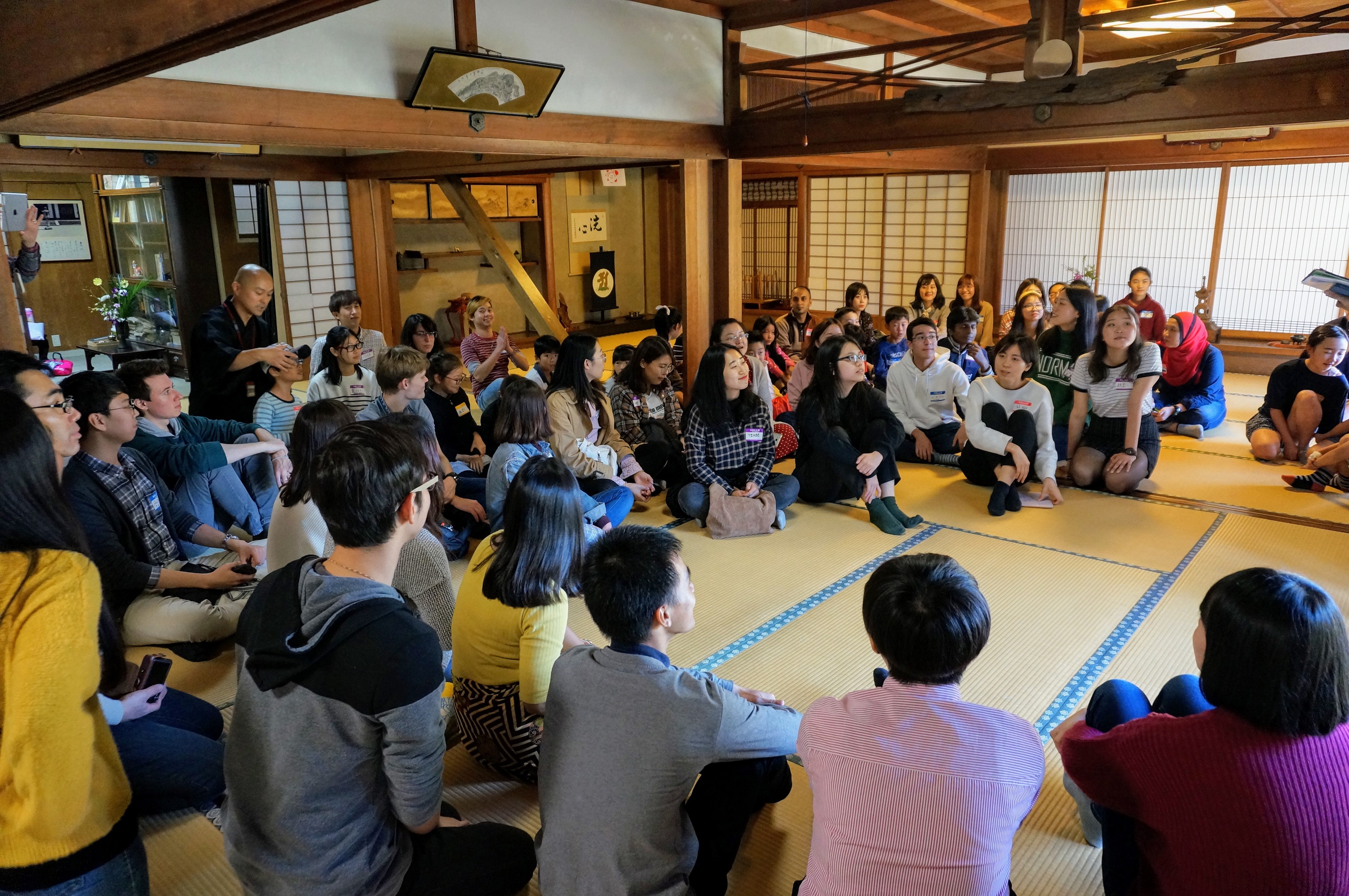 We spent a bright, sunny afternoon playing both indoor (paper tower) and outdoor games (pass the message, paper plane-making). We also prayed at the main hall of the temple, a structure that has never been renovated or reconstructed in its 800-year history. Even to this day, all the lighting used in the halls is natural light! And as a practice, we ended up the Templish activities by singing the song "Country Roads, Take Me Home."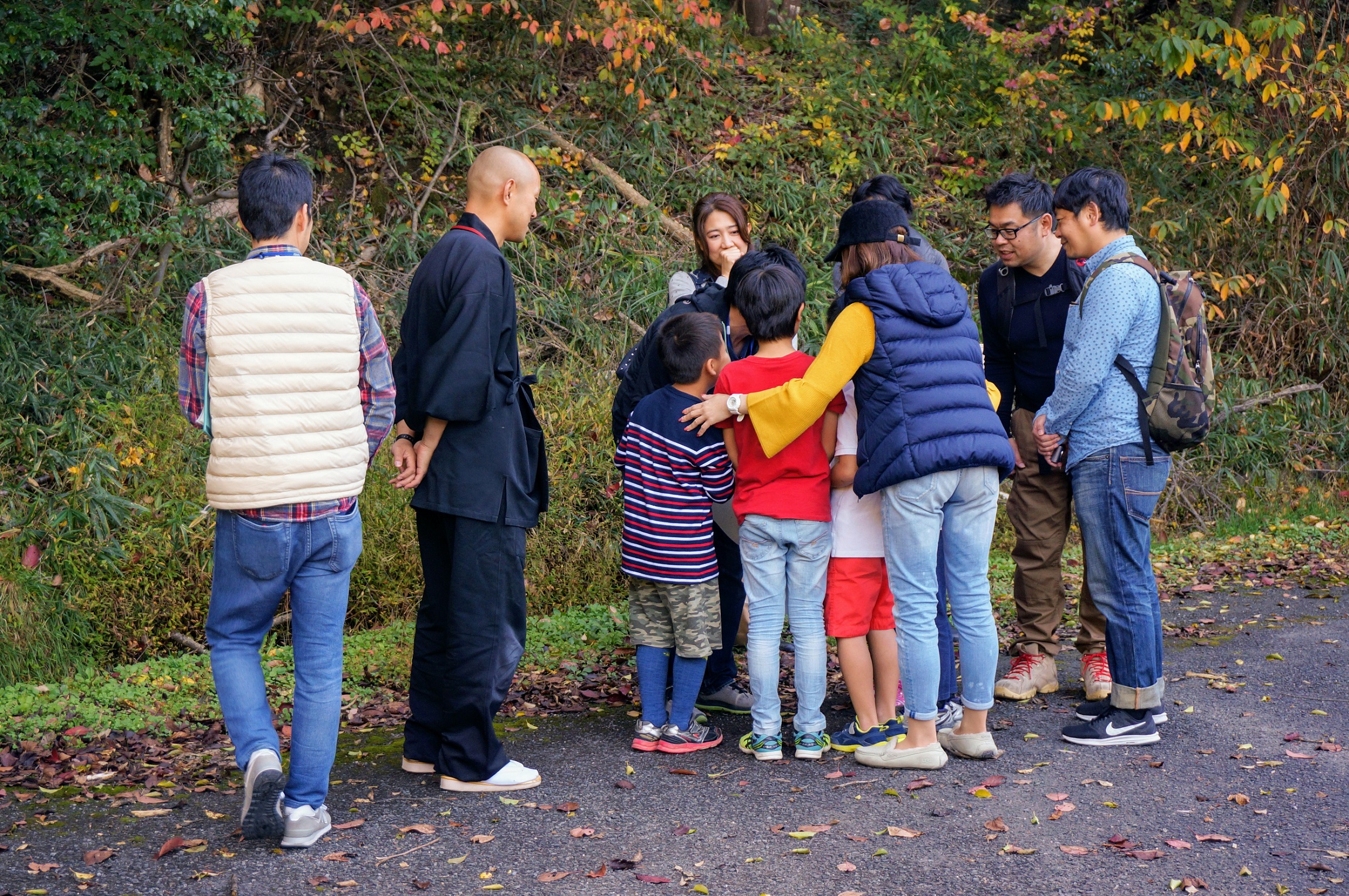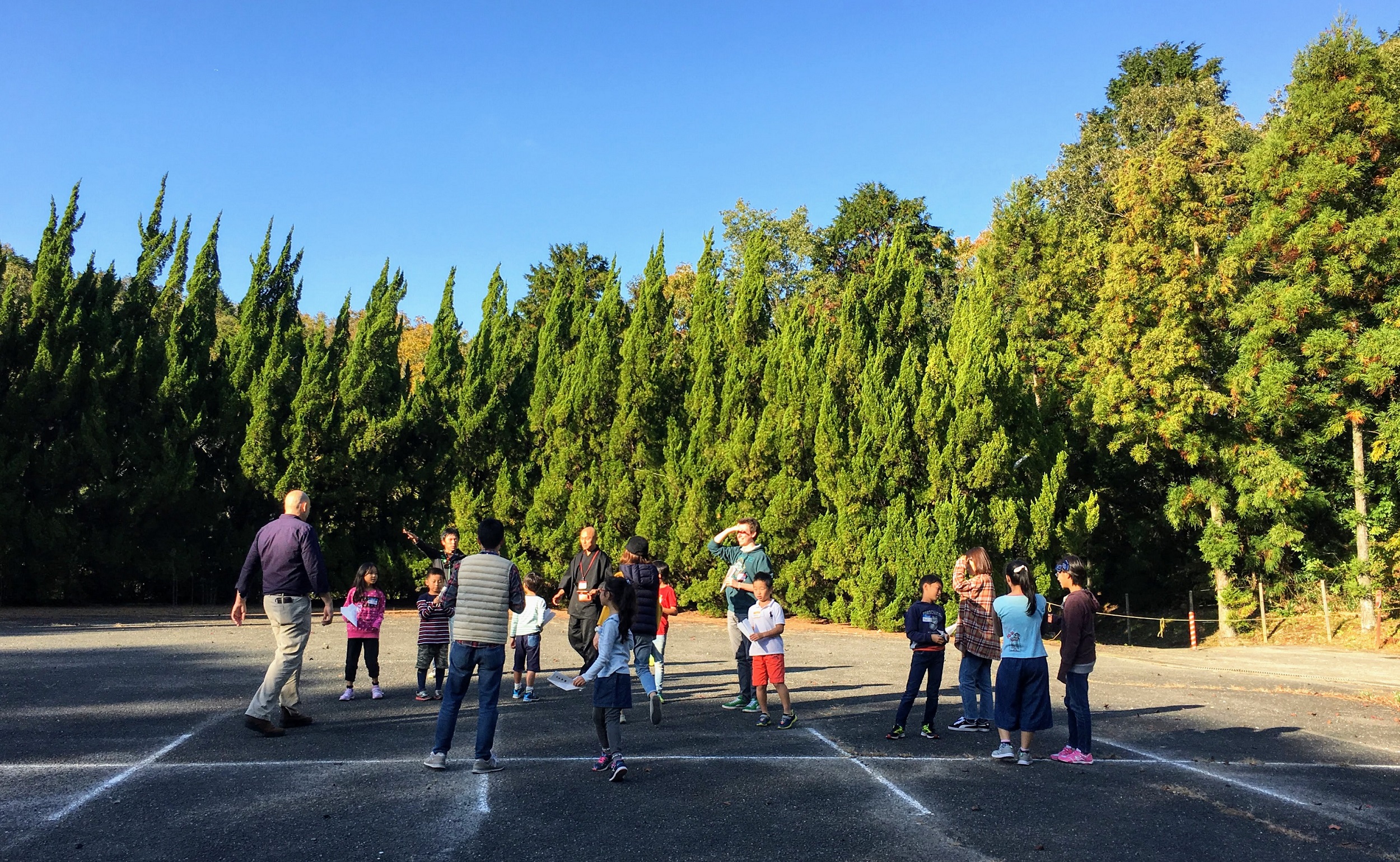 This event gathered together many international students from different cultural backgrounds to have a deeper understanding of Japanese culture through various activities in the Ikoma area. It was also a great opportunity for international students from different academic backgrounds to build connections with each other and the local kids. Many students even want to participate in future Templish activities and they will be more than welcome to join us!