On the bright 9th of June, the Nara Institute of Science and Technology (NAIST) campus came alive with excitement as students gathered for the much-awaited Sports Day. This event marked a significant milestone, being the first student-led campus-wide sports activity since the COVID-19 pandemic. But of course, this event would not be possible without the support and guidance of the Center for International Students and Scholars and the members of the NAIST Global Students Network (GSK).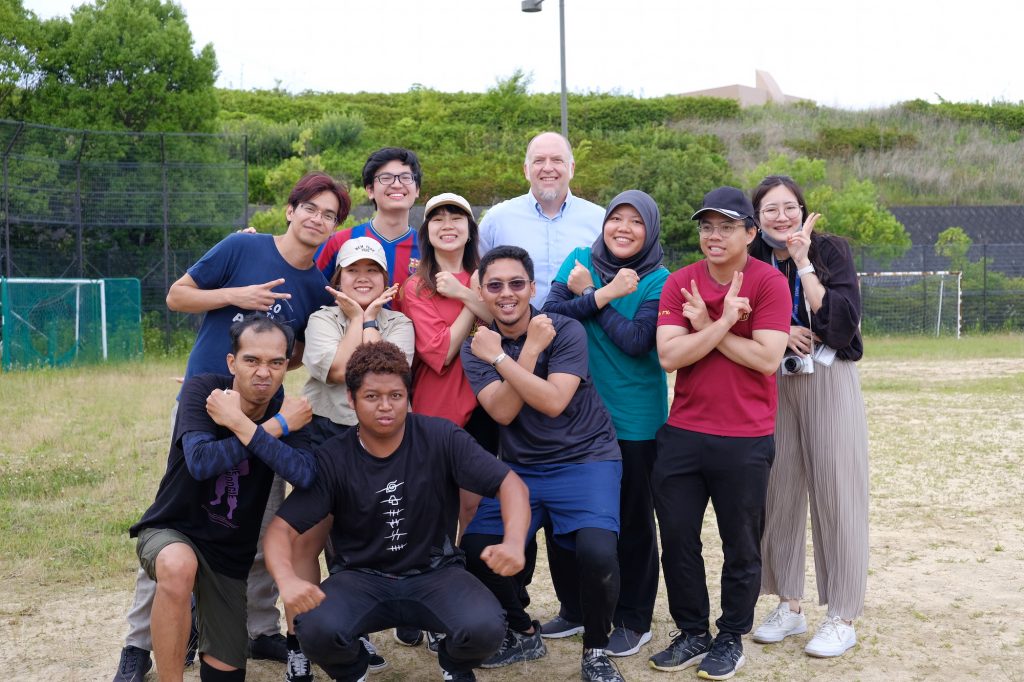 With the belief that physical and mental health are interconnected, the event aimed to promote the well-being of its researchers through a series of engaging team-building activities. Sports Day emphasized the importance of maintaining a sound body and mind for the overall growth and success of its students. With the demanding nature of research work, it was an opportunity for students to relax and enjoy while engaging in activities that would exercise both their bodies and brains.
The NAIST Soccer Field served as the vibrant backdrop for Sports Day, radiating a sense of enthusiasm and camaraderie. The events featured three engaging team-building activities, each catering to a specific aspect of personal development. The first activity, "Capture the Flag," focused on speed and agility. Participants thoroughly enjoyed the adrenaline rush as they raced across the arena, strategizing and dodging water splatters to reach the enemy's base.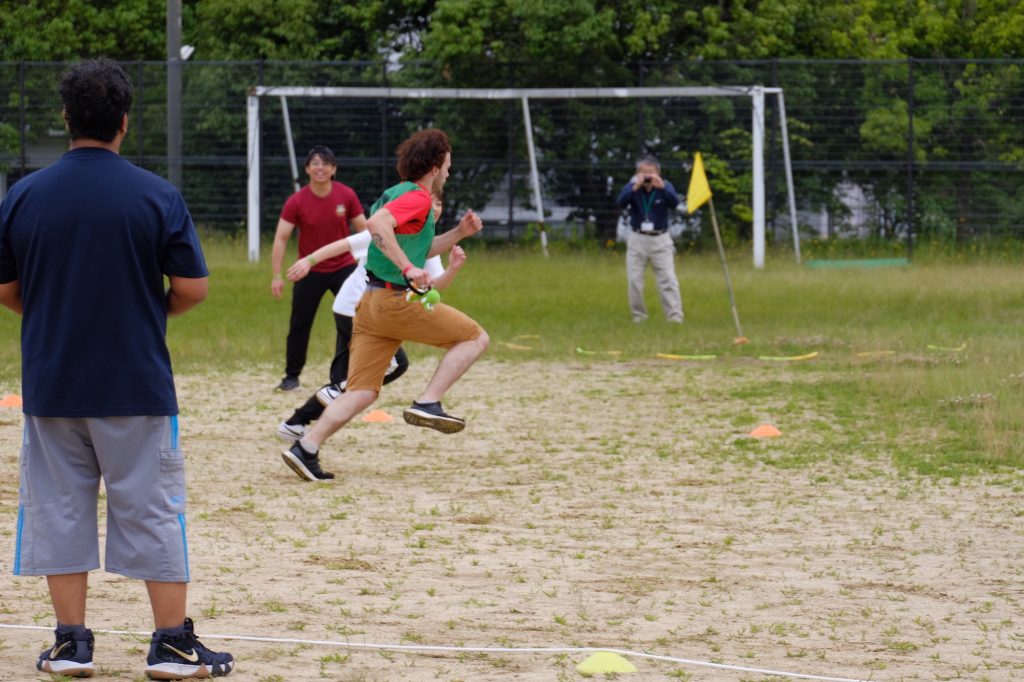 The second activity, "Tug of War," not only tested participants' strength and perseverance but also highlighted the importance of teamwork and synchronization. Students gathered in teams, gripping tightly onto the rope, as they pulled with all their might, fostering a spirit of unity and cooperation.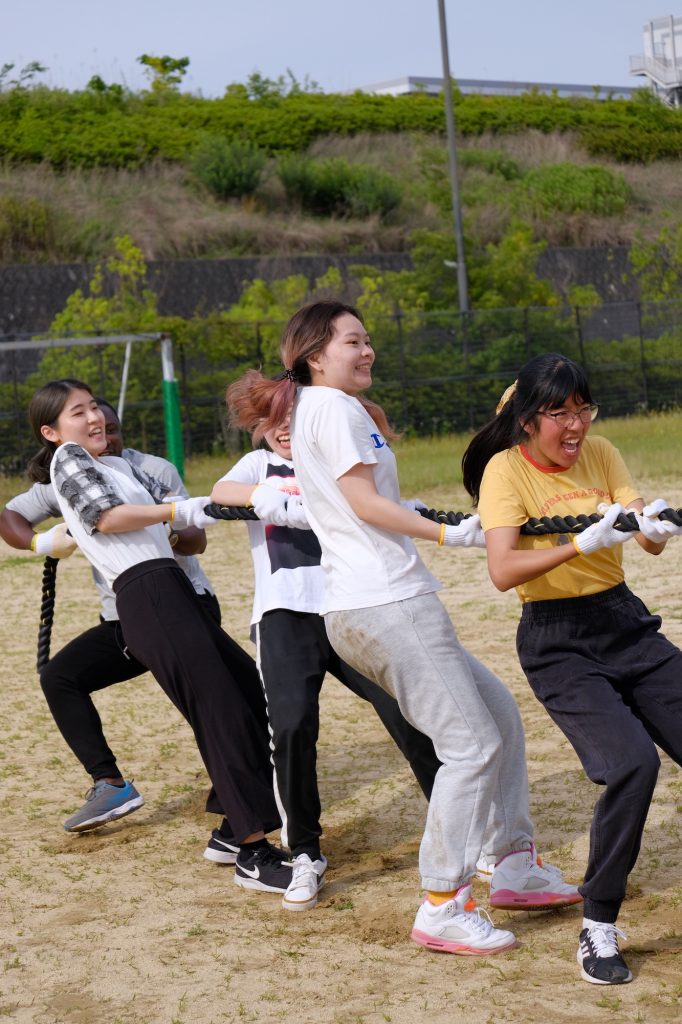 The final activity, "Scavenger Hunt," stimulated participants' mental abilities and problem-solving skills. The entire NAIST campus became a playground as students embarked on a thrilling hunt for hidden stickers. Puzzling pictures were posted on the NAIST GSK Twitter account, and participants raced against time to decipher the clues and locate the stickers' whereabouts.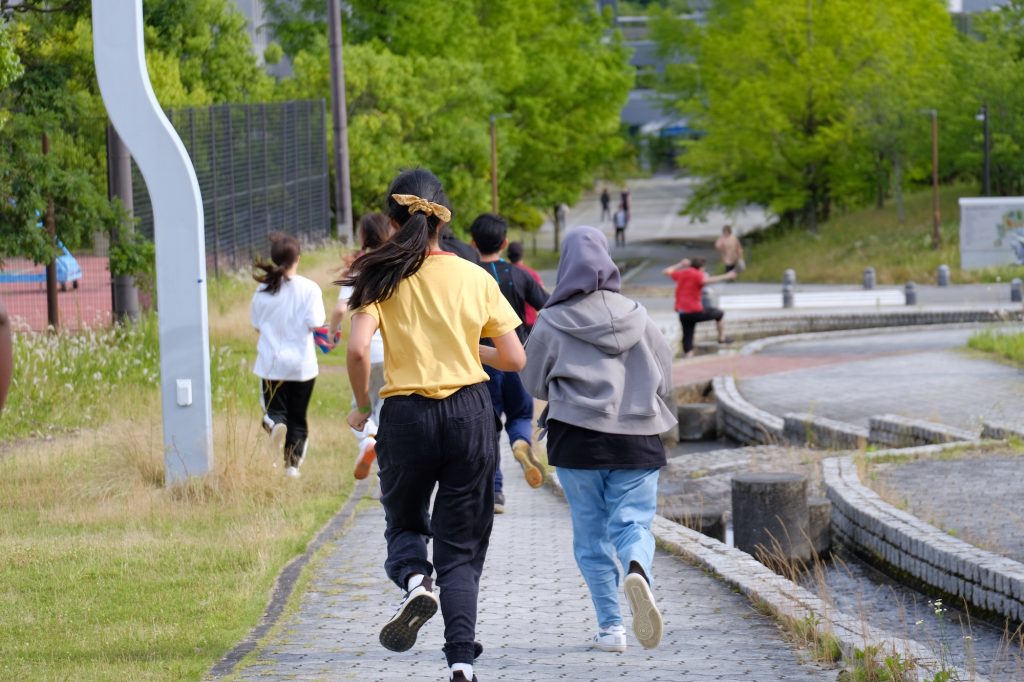 This event brought the student community together, fostering a sense of belonging and camaraderie. Participants displayed remarkable enthusiasm and sportsmanship, cheering on their fellow teammates and opponents alike. The event provided a platform for students to take a break from their academic pursuits and engage in healthy competition, recharging their minds and bodies.
The NAIST Sports Day 2023 successfully exemplified the institution's commitment to outgrowing limits. By emphasizing the relationship between physical and mental health, NAIST provided its students with a platform to exercise their bodies, stimulate their minds, and strengthen their social bonds. This remarkable event showcased the resilience and unity of the NAIST community.
As the sun set on the NAIST Sports Day 2023, participants carried with them memories of teamwork, friendship, and the shared joy of being part of the NAIST community.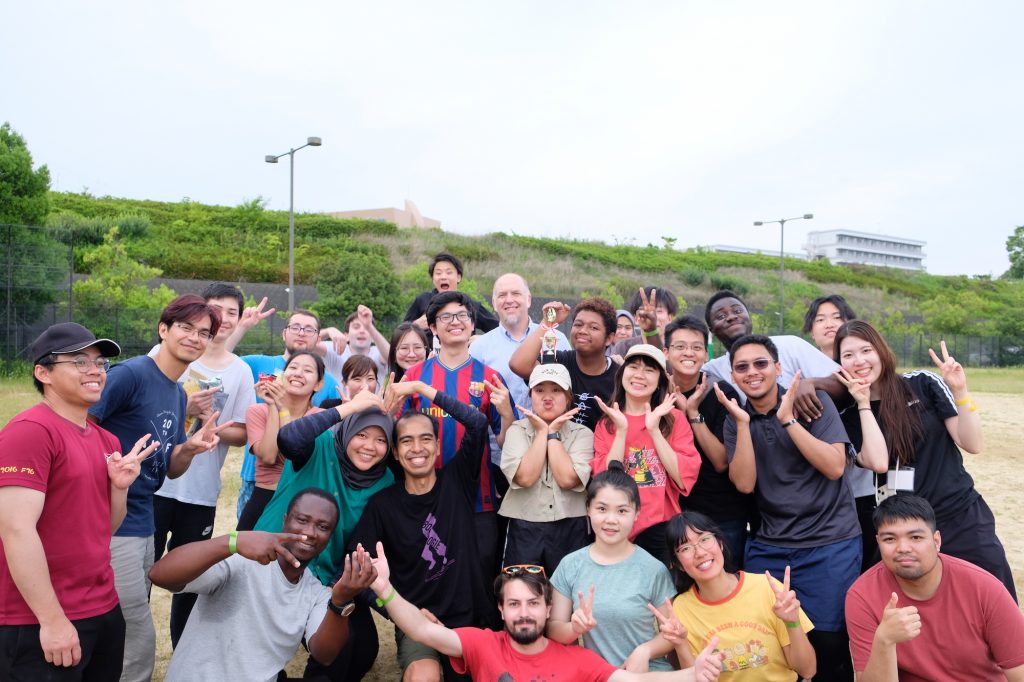 Bloopers and highlights