Panyawut or most commonly known as Ter is probably one of my first international friends in NAIST as a graduate student. Ter's graduate school's journey is one that exemplifies NAIST motto of "Outgrow Your Limits", as he has been able to take advantage of the opportunities in NAIST to further his research as well as his career.
After the graduation ceremony last September 24, 2021, I got a chance to talk with him about his NAIST experience and perspectives. This is "Outgrow Your Limits", a three-part series of short interviews with the recent Fall 2021 graduates. We asked one graduate per division about their time at NAIST, and their plans for the future.
From which division and laboratory are you from?
Hello! I'm from Information Science (IS) under the Mathematical Informatics Laboratory.
When did you first set foot on the NAIST campus?
For my master degree, I came to NAIST on 27 September 2019. Previously, I did an internship from 28 May 2018 – 12 August 2018. (Same lab)
What attracted you to enroll in NAIST?
One of the things that I liked about NAIST, as an institute that has only graduate students, professors have much more time to spend with their own students' research compared to other universities. With these advantages, I can fully focus on my projects and spend the time to develop myself. Furthermore, NAIST is an international university that has students from around the world. I have had a lot of opportunities to discuss and learn with each other about research, and their culture. NAIST provides a nice research and working environment, full computational resources, financial support, as well as support from well-known professors
Since my research is under information science, one of the important factors to achieve good results is computational resources and infrastructure. My laboratory empowers us, students, by giving us high-performance computational resources. For the financial support, it came from not only the budgets from the lab or professors but also the grants from the university that you can submit the proposal for your own project.
Is there any particular moment or memory that stands out for you during your stay at this university?
The best moment during my stay here is when I know that my own project got the financial grant from the NAIST Creative and International Competitiveness Project (CICP). Honestly, this is the first time that I set the goal of a project by myself. Generally, I did the projects that I received from my professors. This is a big step in my life given that I will conduct, design, and implement my own project with my collaborators. In the end, My team achieved our team goal and the paper of this project was accepted by The 13th International Conference on Mobile Computing and Ubiquitous Networking.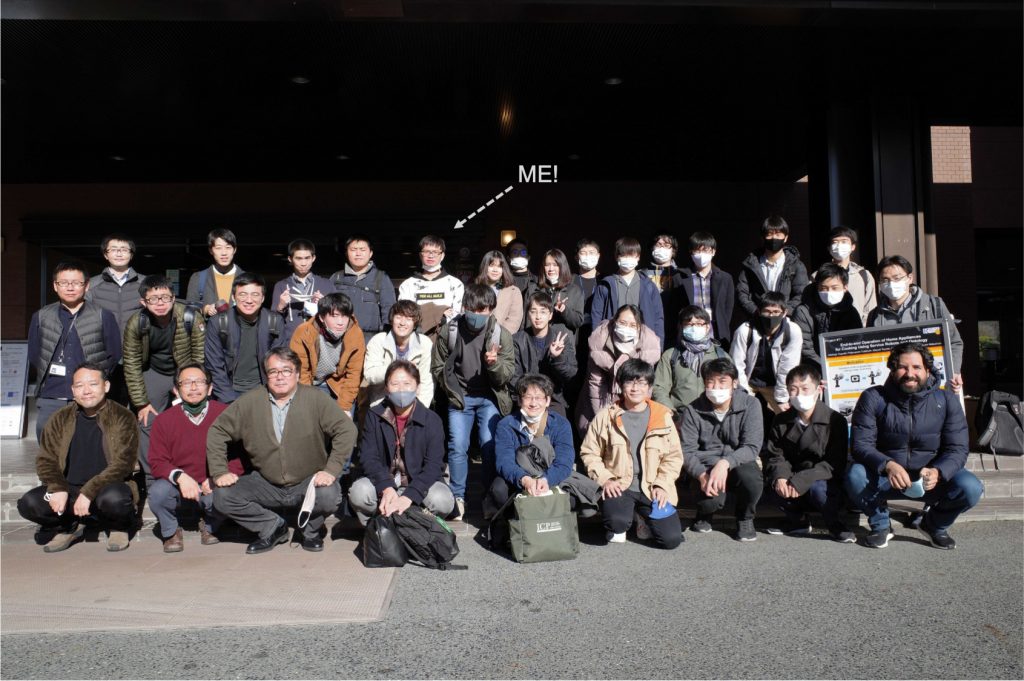 What was the biggest challenge you faced during your studies and stay here?
During my stay at NAIST, I think there are two main challenges that I faced. The first is "communication". There is a bit of a language and some of the students are not well versed in English. This issue can be a cause of misunderstanding when collaborating with others or presenting publicly. The second is "mental health". As graduate students, we need to deal with the pressures from our research. I think these two issues are the big challenges that I encountered.
How did you overcome this challenge?
For the first issue which is "communication", my friends always try to learn and communicate with international students. Furthermore, most of our activities in our laboratory are conducted in English and that this has immensely helped in improving my language skills as well! I also reduced the language gap with my Japanese labmates and professors by learning the Japanese language.
What were the factors that encouraged you to complete your degree?
The key factors that encouraged me are "my ambition" and "support from others". With ambition, I can challenge myself and go higher day by day. With the support from others, I can make sure that even if I fail, I still can try it again with their help. These two factors encourage me to complete the degree.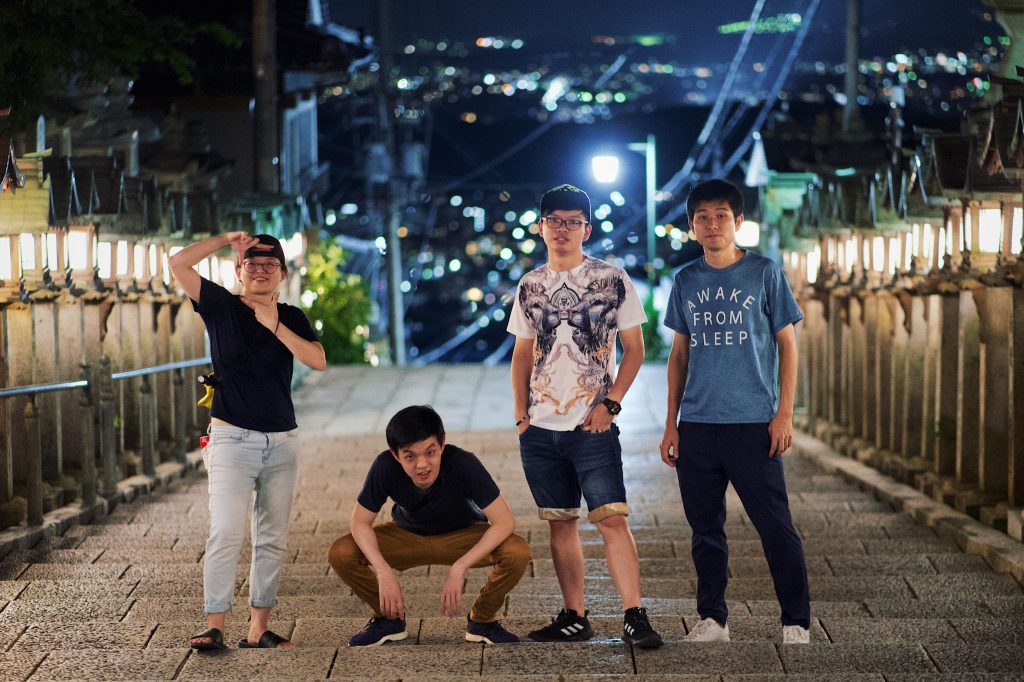 What advice would you give to incoming freshmen and current students with regards to pursuing graduate studies in NAIST?
My advice is to "chase your dream" and "don't give up" even if there are lots of obstacles. Keep walking if you cannot run. Keep moving forward. Even with small steps, you are going to be closer to your goal. In the end, you will succeed and achieve the thing you want some day!
Has the university helped you prepare for the next step in your life after graduation? In what way/s?
Yes. NAIST provides and organizes career opportunities such as an international job fair and career guidance. This job fair gave me information about recruiting company, the interview process, as well as the preparation. I believe that the combination of this factors has given me and edge during my job hunting process.
What's your next adventure in life?
Since I got the offer from TikTok company in Singapore, my next adventure is how to adapt to the working and living environment in Singapore. I have lived in two countries, Thailand and Japan. The next challenge in my life is to apply the knowledge and experiences from them to my next place.
I hope that this article will be useful in some way for the one who aims to study in NAIST or in Japan. Feel free to contact me if you want more detail or discuss with me. =w=b
END OF INTERVIEW
Are you interested in pursuing a graduate degree and eventually telling your own NAIST story? If you are, then head over here for more details!