Several faculty members and students from the NAIST Division of Materials Science attended the 79th JSAP (Japan Society of Applied Physics) Autumn Meeting held at Nagoya Congress Center last September 18-21, 2018. The JSAP organizes two annual technical meetings during the spring and autumn seasons. About 6,000 participants joined this year's autumn meeting with almost 4,000 papers presented.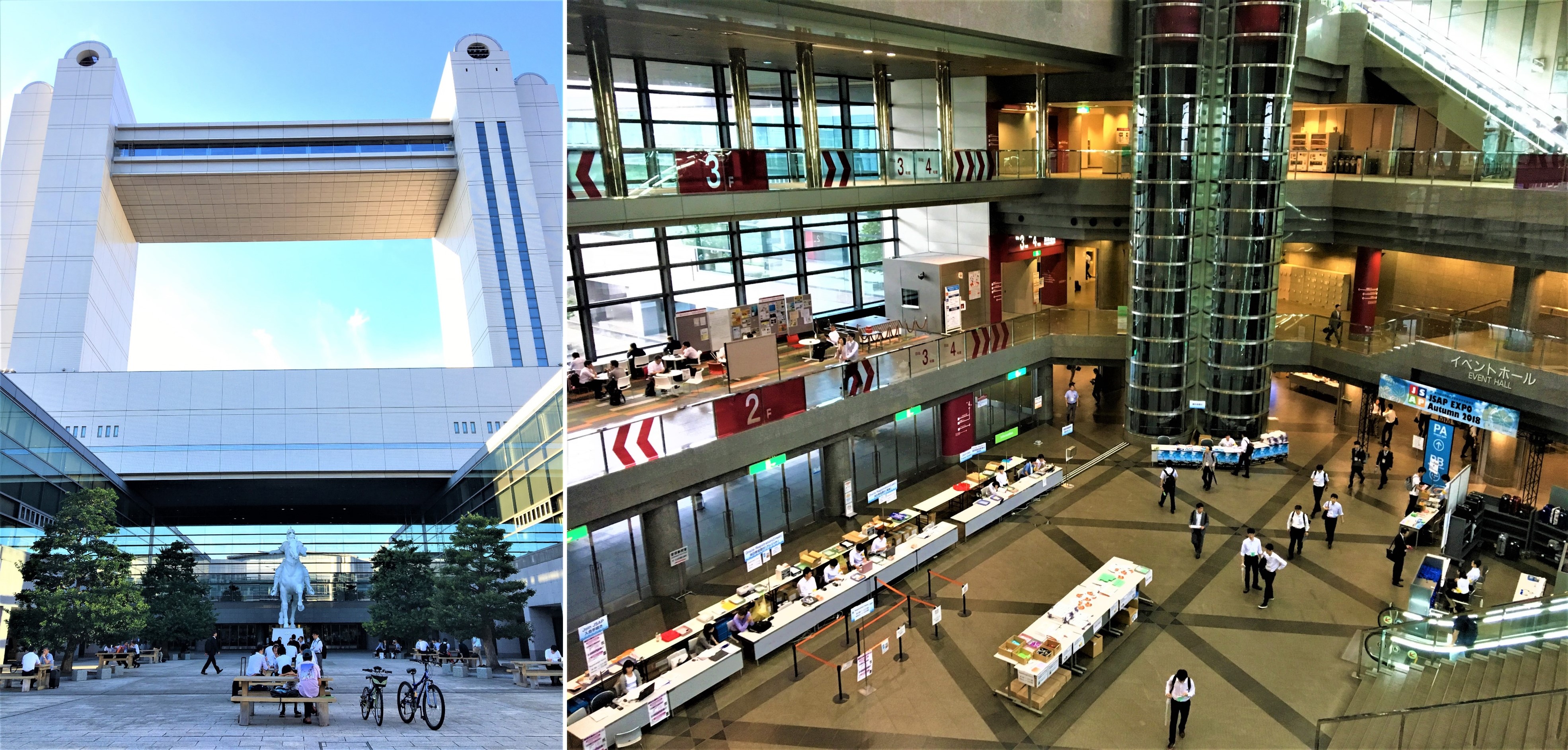 During the conference, about 100 papers affiliated with NAIST were presented under 11 predetermined categories and 2 joint sessions. Some of the categories included were Ionizing Radiation, Optics and Photonics, Thin Films and Surfaces, Beam Technology and Nanofabrication, Applied Materials Science, Spintronics and Magnetics, Organic Molecules and Bioelectronics, Semiconductors, and Amorphous and Crystalline Materials. Half of the papers came from the Sensing Device Laboratory headed by Professor Takayuki Yanagida, which were presented in the category of Ionizing Radiation.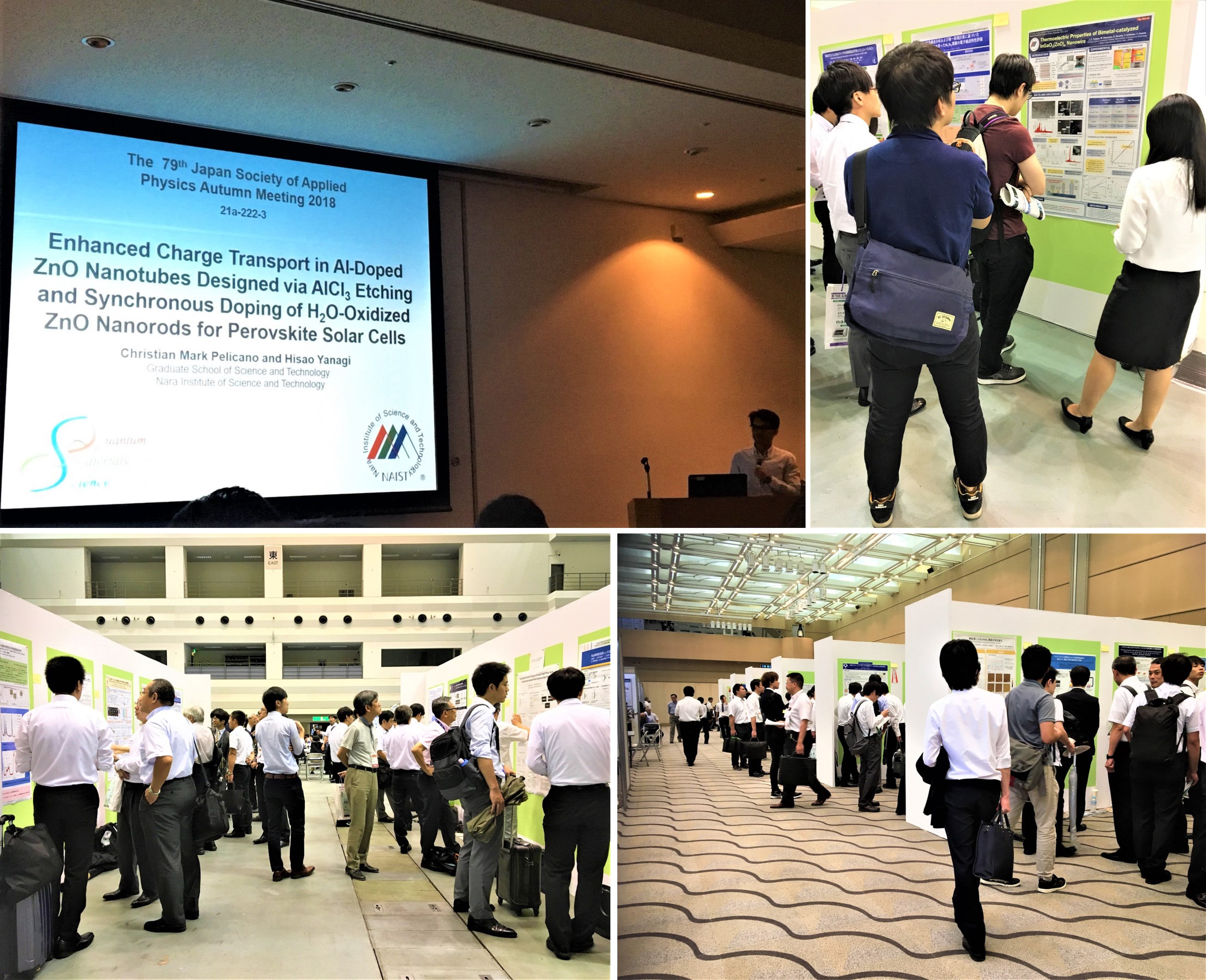 A conference of this scale serves as a premier interdisciplinary platform to present latest discoveries, trends, practical challenges encountered as well as the solutions developed in the field of applied physics. Most importantly, the students can learn through discussions with the experts in their fields and exchange ideas with their fellow students. At the same time, faculty members and research scientists can also widen their network and establish or initiate collaborations.
Jenichi Clairvaux Felizco, a PhD student from Information Device Laboratory, presented her research entitled Thermoelectric Properties of Bimetal-catalyzed InGaO3(ZnO)4 Nanowires.  According to her, "Joining JSAP is always a good experience for anyone working in physics. It is a great opportunity not only to learn but also to meet new colleagues. What I love about it that it is where physicists in Japan are equal – you can meet famous scientists and they will be happy to chat with you over a cup of coffee talking about physics."

In parallel with various conference sessions, the society also held an exhibition of laboratory and measuring equipment, delivering a special chance for industries to meet with the academe. Additionally, next year's spring meeting, which will be held at Tokyo Institute of Technology on March 09-12, 2019, has an expected 7,000 participants.