Graduate schools are often located several miles away from home, and sometimes demand long laboratory hours. NAIST is no different, and its on-campus dormitory is the perfect students' haven.
There are eight student dormitory buildings at NAIST. Two are dedicated for married couples and families, while six are for single occupants. Among the six single-occupant dormitory buildings, half are male-exclusive. For the other half, some upper floors are allotted for female students. In total, there are 559 single, 50 couple and 10 family rooms available for occupation.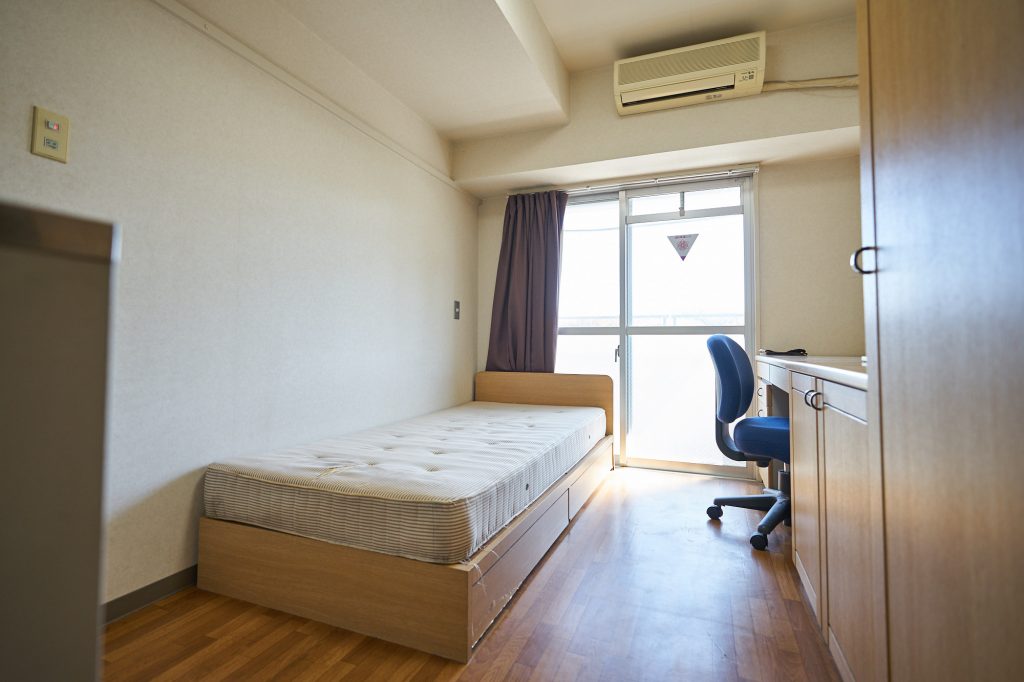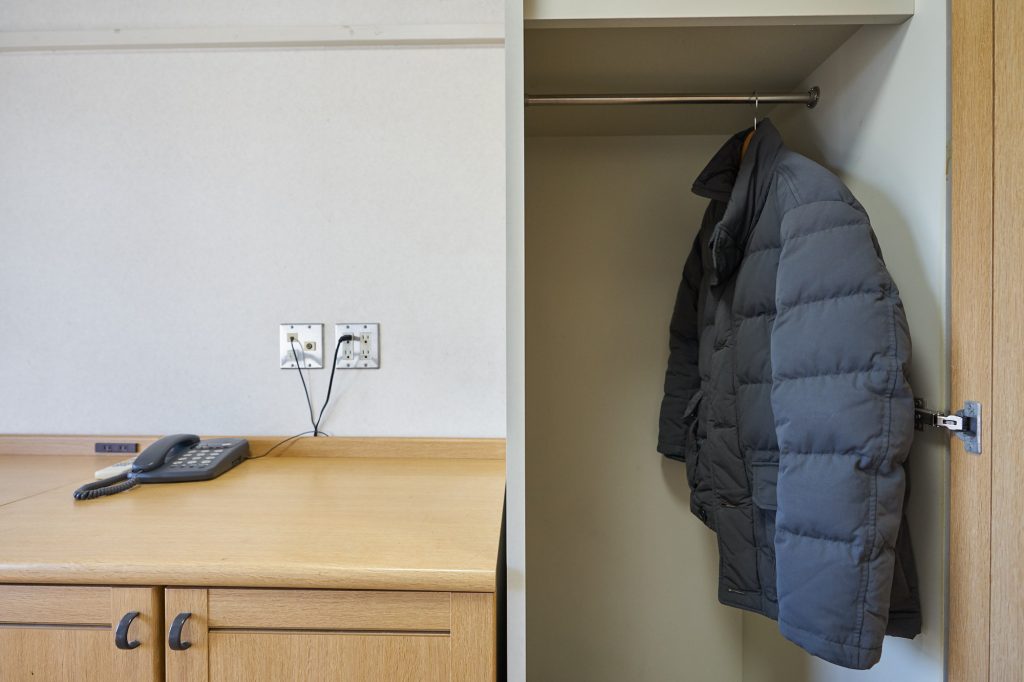 A single room is about 13 m2, which includes a bed, a desk with chair, a closet, a kitchenette, a toilet and a small veranda. Shared spaces are also available in each single-occupant dormitory building. Combined bathroom and laundry areas are situated at every floor, which contains three shower rooms, three washing machines, and a coin dryer. There is also a lounge at every dormitory building, where student parties and casual hangouts are often held.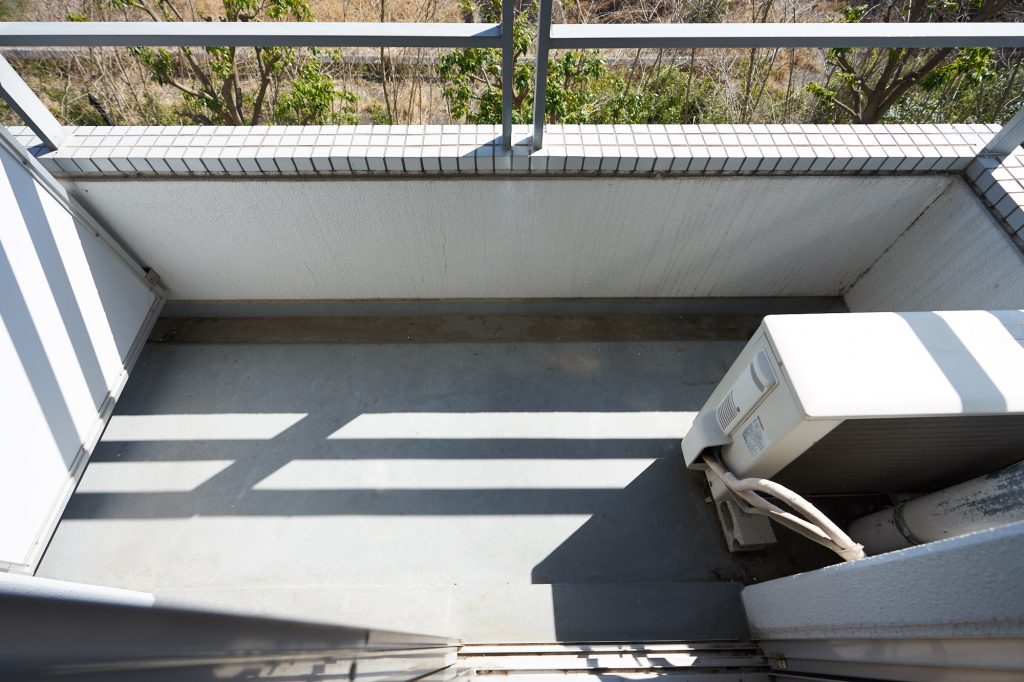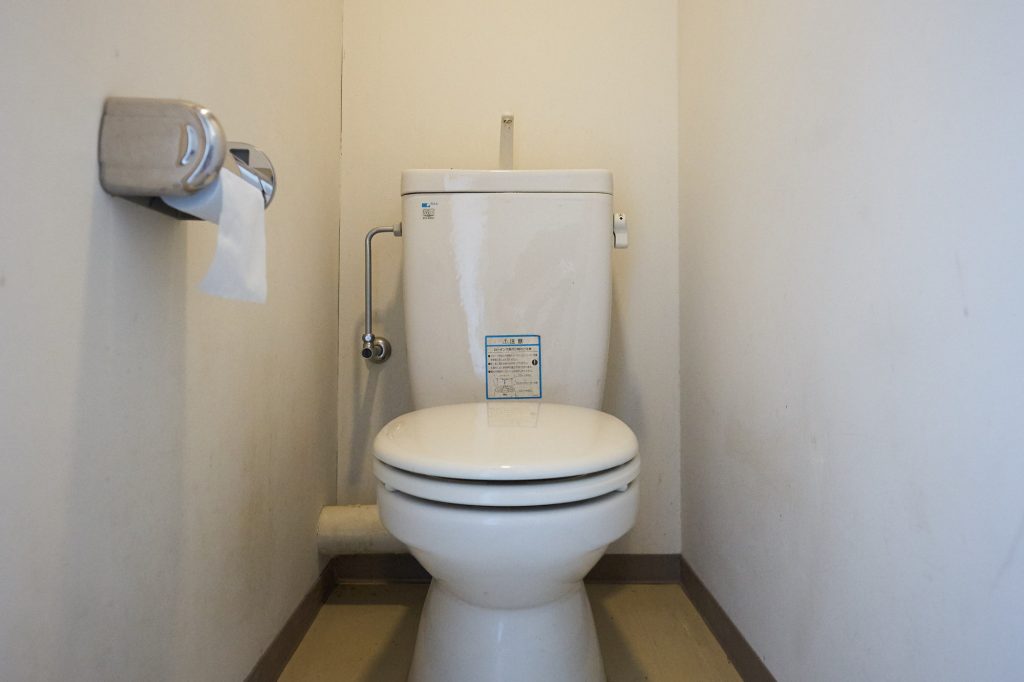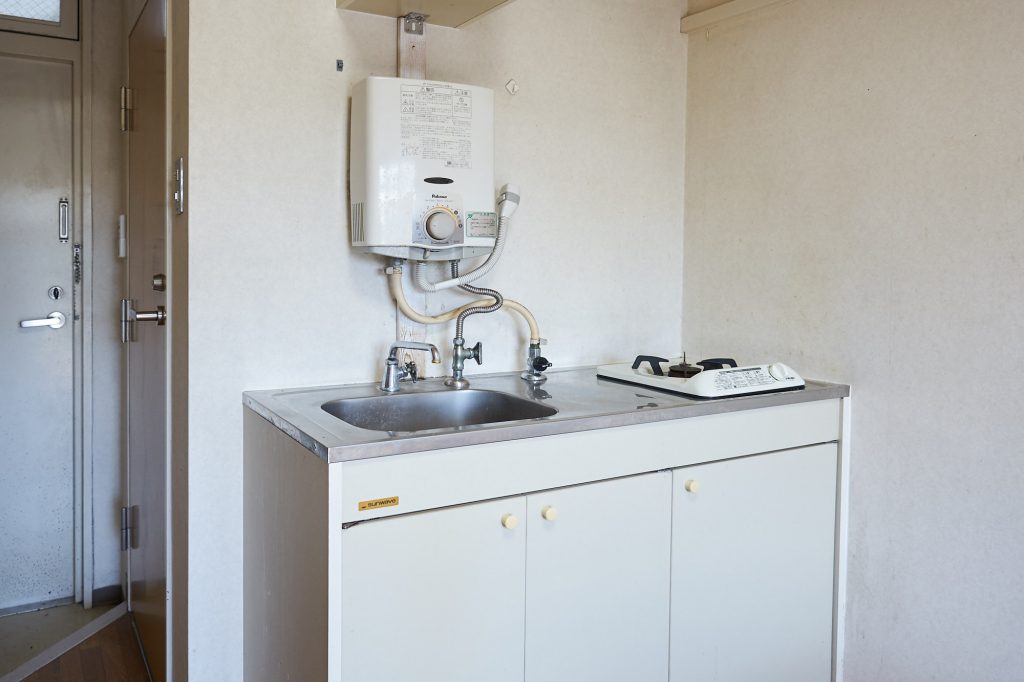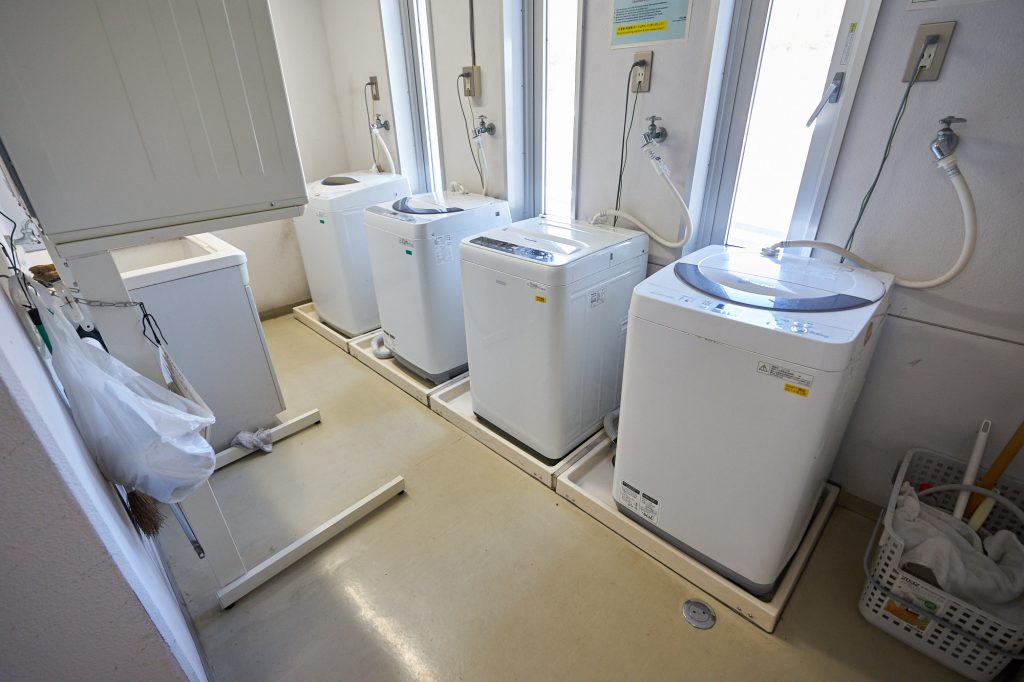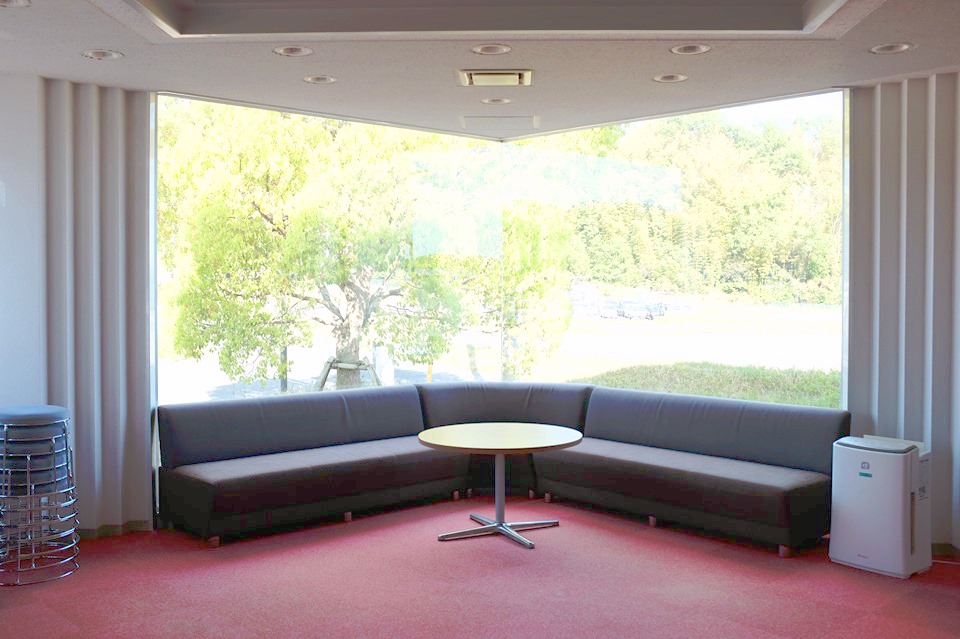 Rooms for married couples and families, on the other hand, are around 40 to 50 m2 large, and additionally include their own laundry space, bathroom, shoe cupboard, and a dining table. However, there are no shared spaces.
Parking spaces are also available in all dormitory buildings. Available slots cover roughly 75% of the residents.
For the duration of their master's or doctoral program, full-time regular course students are eligible for a slot in these NAIST on-campus dormitories. Students who can avail of a dormitory slot are mainly selected based on entrance examination results, but other factors such as distance from the students' hometowns are also considered. Significantly priced cheaper than accommodations outside campus, the NAIST dormitory is definitely both affordable and convenient for international and Japanese students alike.
In April 2021, NAIST is set to open a shared apartment-type dormitory for Japanese and international students. Its aim is to develop mutual understanding of various cultures, which can prepare the students for entering a global society that awaits them after graduation.