July 13, 2023 – Nara, Japan
In a fusion of tradition and innovation, the Nara Institute of Science and Technology (NAIST) hosted a captivating Nagashi Somen festival on July 13, 2023. Organized by the NAIST Center for International Students and Scholars (CISS), this unique event brought together the NAIST community for a day of joyful indulgence and cultural celebration.
Nagashi Somen, a traditional Japanese summer activity, took center stage as participants engaged in the art of catching flowing somen noodles along a bamboo pipe. Against the backdrop of NAIST's lush campus, a long bamboo flume was set up, resembling a whimsical waterslide. The bamboo was cut from one of the NAIST staff's garden, Mr. Robert King, and students helped assemble the bamboo slide.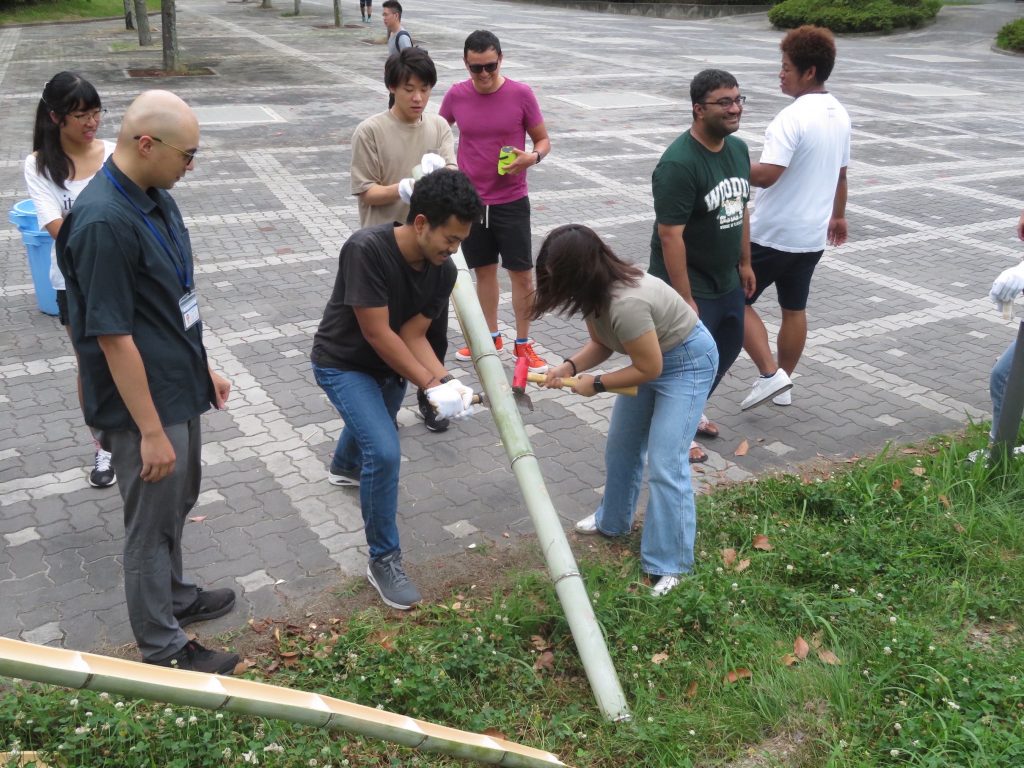 The heart of the festival lay in the flowing water, which serenaded the bamboo flume, mimicking a stream. Those thin, delightful strands of somen noodles danced along this waterway, creating an edible adventure. Laughter and cheers filled the air as attendees harnessed their chopstick skills to capture the swift-flowing noodles.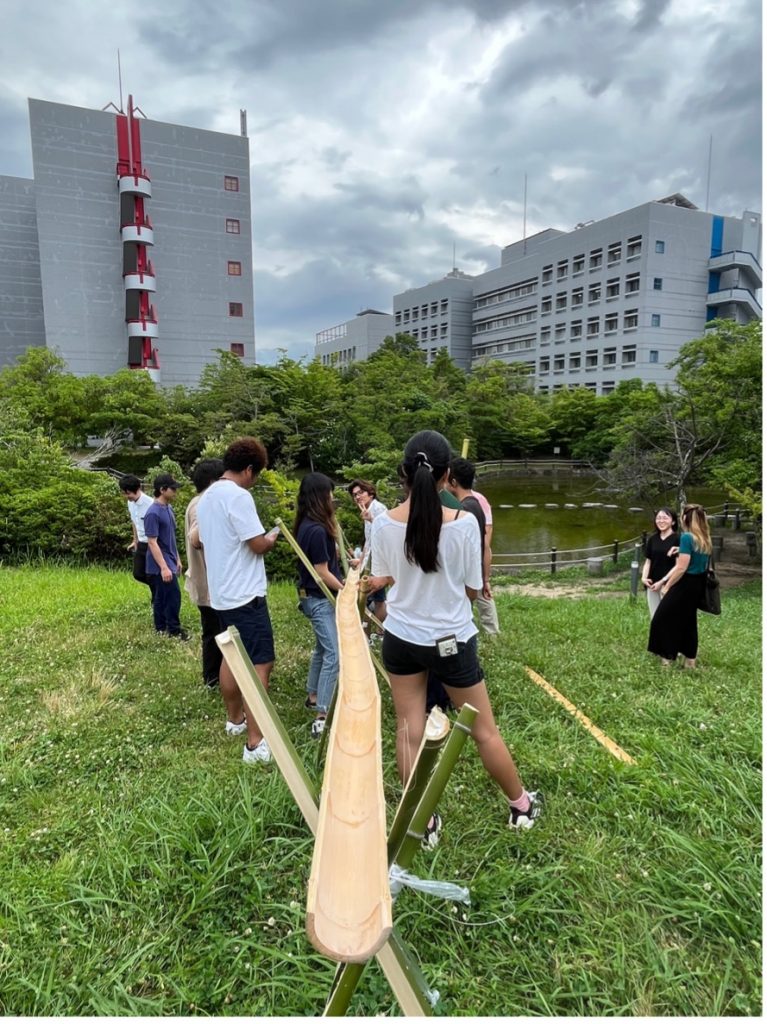 Fresh tomatoes and sweet jelly were also run through the stream alongside the noodles. Participants held bowls of delectable dipping sauce to add an extra depth of flavor to their captured noodle treasures. A symphony of food, music, and flavors wove together to create an unforgettable experience on campus.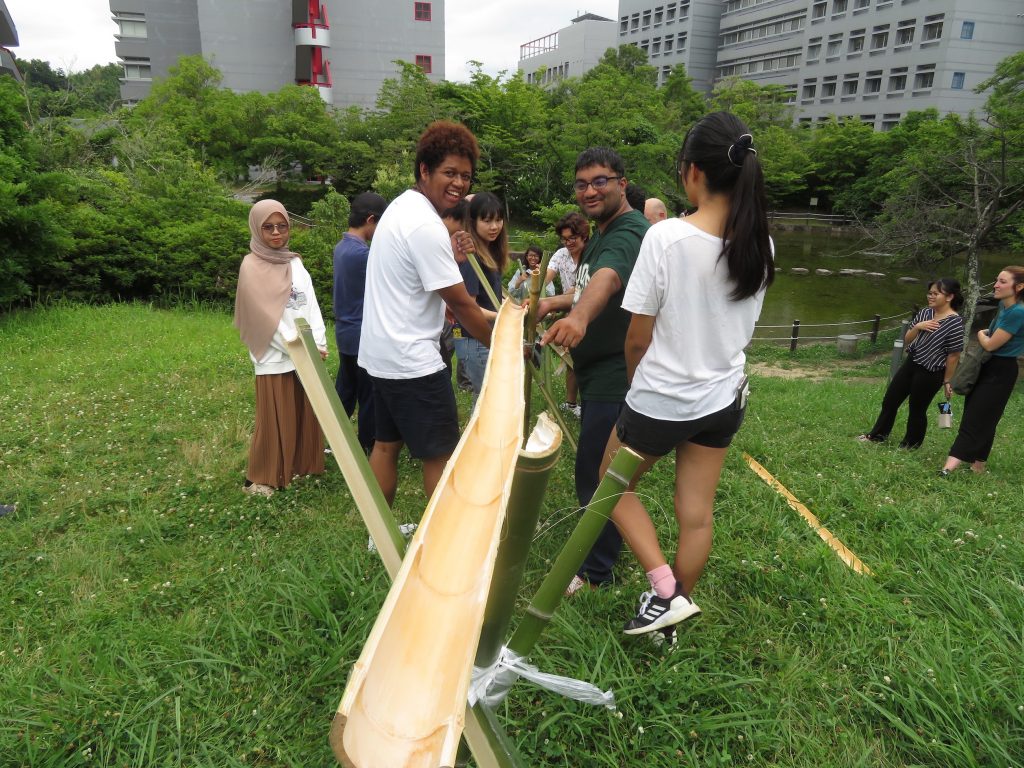 Organizers noted that the event was not only about savoring noodles but also about fostering a sense of camaraderie and a friendly campus environment. Participants, which included students, staff, and faculty members, vied to catch the most somen noodles, adding an element of lighthearted rivalry.
The Nagashi Somen festival provided more than just a culinary experience. It showcased the power of community, tradition, and cross-cultural connections. As attendees celebrated this age-old tradition, they forged new bonds and shared smiles, regardless of their cultural backgrounds.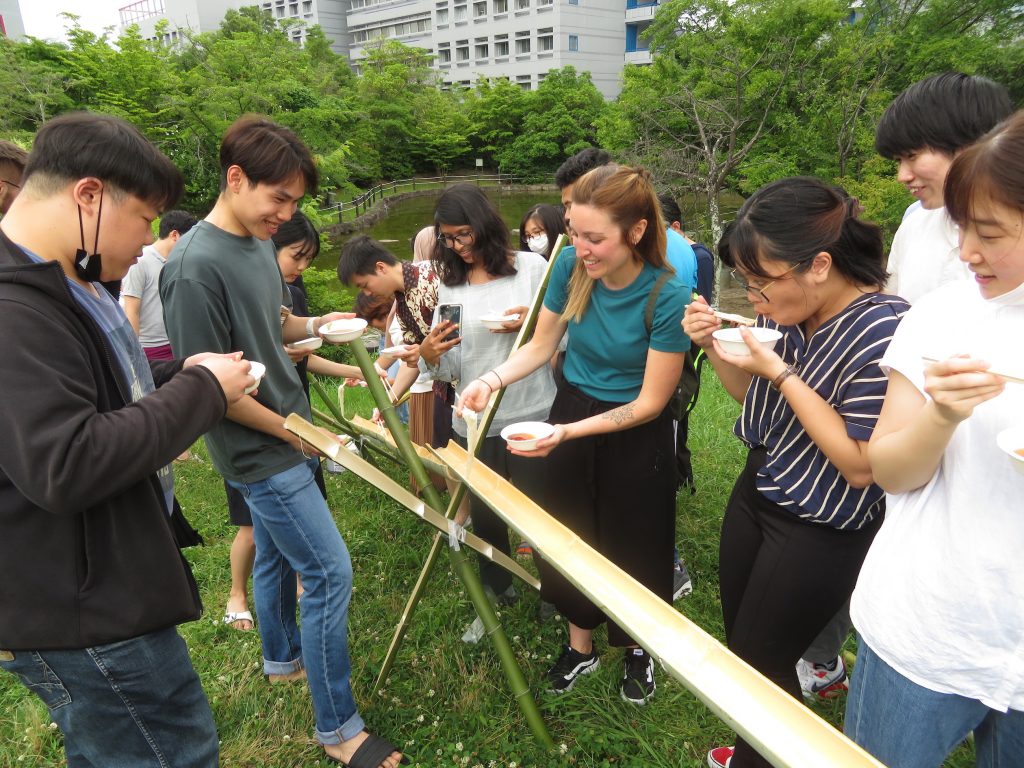 "While Nagashi Somen is a traditional Japanese event, even Japanese aren't accustomed to cutting and splitting bamboo to make the flume, so both Japanese and international students were able to have a unique experience as they worked together," remarked Mr. King. "Students were able to meet new people and developed ties as they discussed how to proceed, assigned tasks, and interacted to fine-tune their set-up, similar to a hands-on project-based learning class. We hope to see even more students next year!"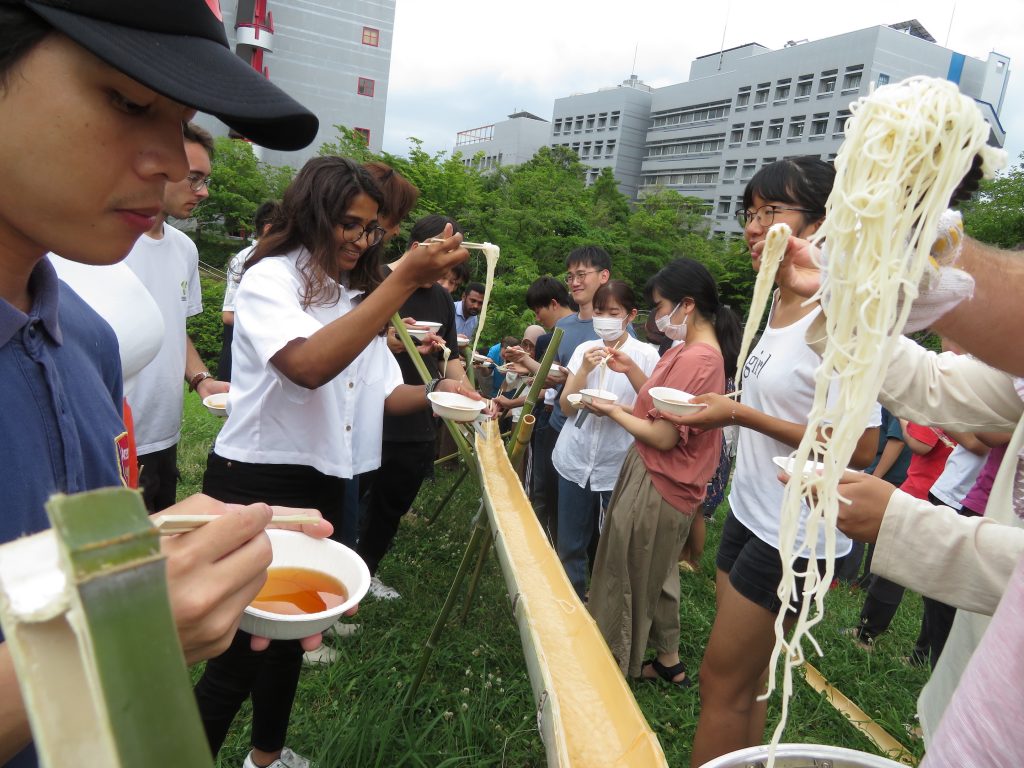 As the sun dipped below the horizon, the Nagashi Somen festival at NAIST concluded with hearts full of delight and stomachs full of noodles. With chopsticks in hand and laughter in the air, the NAIST community showed once again that innovation and tradition can beautifully intertwine, creating moments of bliss.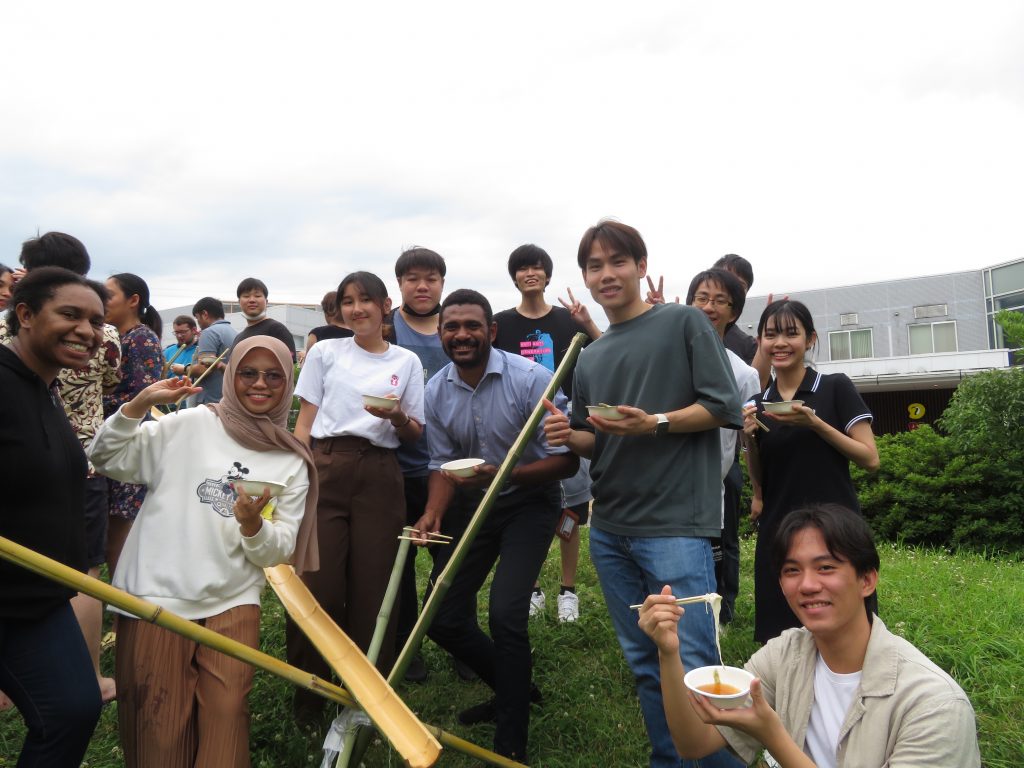 About NAIST:
The Nara Institute of Science and Technology (NAIST) is renowned for its cutting-edge research and innovation in the field of science and technology. Situated in the historic city of Nara, NAIST offers a unique blend of academic excellence and a vibrant cultural environment. The Nagashi Somen festival was a testament to NAIST's commitment to fostering a diverse and inclusive community.
Contact:
NAIST Center for International Students and Scholars
Email: ciss@ad.naist.jp
Phone: +81-743-72-6240
Website:
Visit NAIST's official website for more information on upcoming events and activities: https://www.naist.jp/en/