I was one of the first students who came to NAIST when the COVID-19 pandemic started and I have not been back to the Philippines ever since. I think international students, at least those from countries only a few hours away from Japan, typically visit home at least once a year. But during this period, we faced strict travel restrictions, the possibility of not being allowed to re-enter or yet another period of quarantine should we become infected, and inflated airfare. This continued until late 2022 when restrictions for tourism started to relax but there was still uncertainty at the back of my head that things could change again without warning.
After nearly 2 years without any physical semblance of my life back in the Philippines, a little bit of home came to Japan. A friend told me they would be visiting Japan (in Tokyo) for a business trip and I did not hesitate to schedule a meeting with them. My friend, Gianne Encarnacion, would be coming with other Filipino artists to exhibit their work at the Tokyo Art Book Fair (TABF) in 2022. Although this was an overnight bus ride away from Kansai, I took this opportunity to meet up with her, see and support their art, and catch up with some friends residing in Tokyo.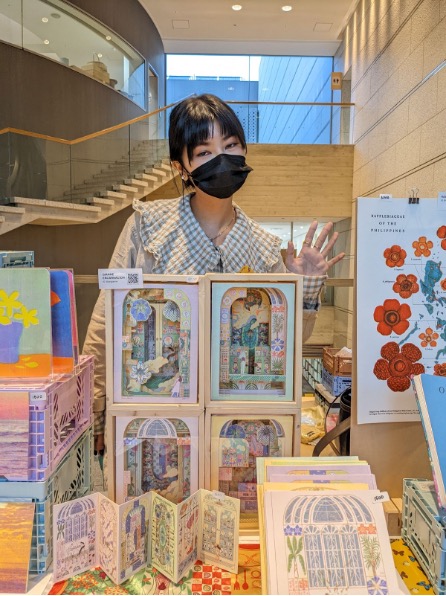 We enjoyed the international foods available in Tokyo and had some Chicago-style deep-dish Pizza. We spent the night catching up and getting updates about mutual friends from NAIST and talking about life here in Japan.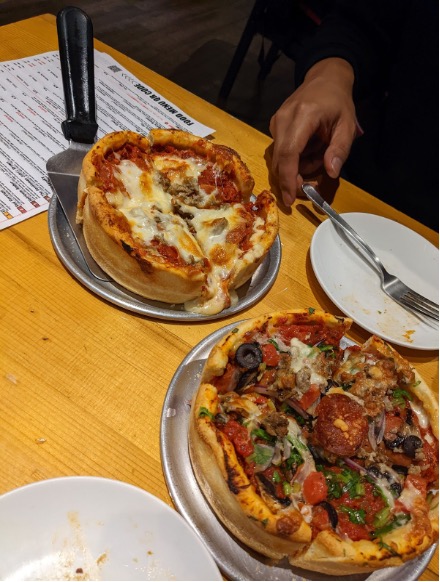 The following day, I met up with Gianne and her friends to visit teamLab Planets TOKYO together. We exchanged stories and experiences of the pandemic situation back home and here in Japan. I left when restrictions were at their maximum and so I had no idea what the "new normal" was like back home. We enjoyed our time at teamLab before heading towards the TABF together. I went to her exhibit and helped out a bit where I can before visiting the other booths. Artists from all over the world come here to show, demonstrate, and sell their work. We parted ways as I head off to dinner with another alumnus.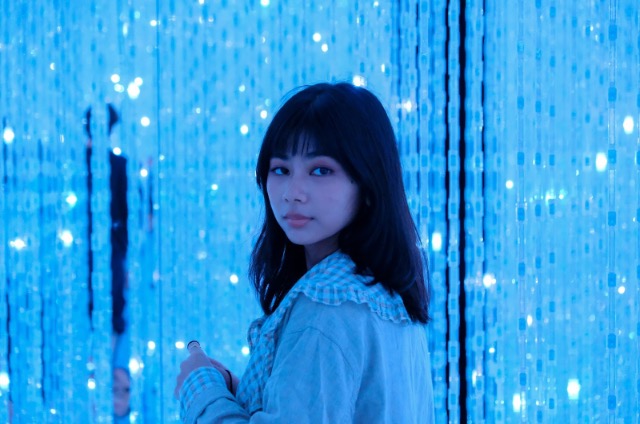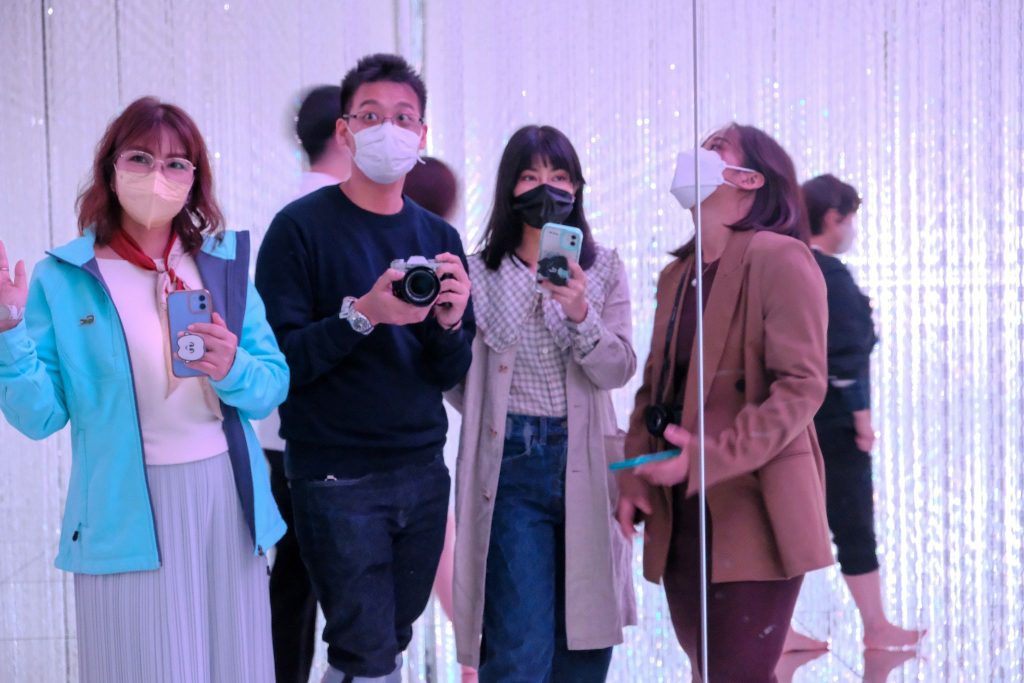 I had never been to a Filipino restaurant here in Japan so my friend and I decided to go together. We met some Filipinos who came here for work and had a night of Filipino food and karaoke. We also talked about his new life in Tokyo, how different things are compared to NAIST, and about the future.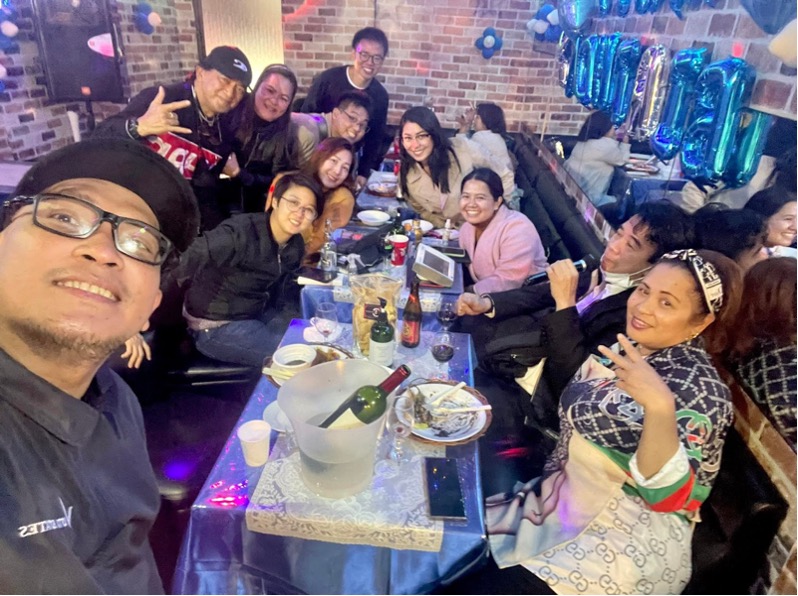 On my last day, I went to the Tokyo International Pen Show with fellow stationary and fountain pen-appreciating friends before having my last dinner in Tokyo and finally boarding the night bus back to Osaka. While I was waiting for the bus to depart, there was a bittersweet feeling inside me. I was happy to meet up with old friends and reconnect with a bit of home but also wondered how much home has changed. Would everything still be familiar when I go back or would things have changed so much that it feels like I'm in another new country? Until I visit home, I can rest assured that at least for the people, they will always give me that sense of familiarity, that sense of home.