Welcome to NAIST! Whether you're a new Masters, Doctoral or research student, for sure you are full of excitement. However, starting your new life in NAIST, or in Japan, could be quite overwhelming. Don't worry! Here are a few essential information to get the ball rollin' with your Japan graduate student life!
Visit to the Ikoma City Hall and Japan Post Bank
This is probably one of the first things you did together with your tutors. Make sure to take note of how you registered your name in Katakana, as you will need it for the rest of your stay in Japan.
SIM Card
There are three major data service companies – AU, Softbank and Docomo. They offer a wide variety of data and phone plans, which are available in their hundreds of stores nationwide. The closest one to NAIST is probably inside Joshin in Aeon Tomigaoka. There is a section for each data service company, manned with very friendly but probably non-English speaking staff. Their data plans are easy to apply for. You can ask your tutors to come with you, just in case no English-speaking staff are available, and you can usually get your SIM card on the same day. However, their plans can be expensive, but with their easily accessible stores, customer service is sure to always be a breeze.
Lower cost options are available, as well. Smaller service providers such as IIJ MIO, Line Mobile, and Rakuten Mobile offer data plans for a cheaper price, and usually allow application through their website. However, most of their online forms are all in Japanese, so you might want to ask your tutors to help you out. Probably one disadvantage, though, is that some of these companies don't have physical stores, so customer service is mainly provided via their support hotline or through their website. In addition, SIM card application may take at least one week.
Credit Card
Although some of you may already have international credit cards, owning a Japanese credit card is also possible and in some cases, more convenient. There are plenty of credit card services to choose from – some even come with added benefits like airline miles or shopping points. Examples are ANA Card Visa, Aeon Disney MasterCard, MUFG International Gold MasterCard, Mitsui Sumitomo (SMBC) Visa Card, Amazon MasterCard and Rakuten Card, to name a few. Probably one of the easiest to apply for is the SMBC Visa card. There is a corner in the University Union cafeteria (shokudo) where SMBC Visa card application forms are available, as you can see in the picture below. The Center for International Students and Scholars (CISS) will also offer a support lecture for international students to fill out the SMBC Visa Card application forms on Oct. 30th, 15:00-16:30 and Oct. 31, 10:00-12:00. It will be held at the 2nd floor conference room of the Administrative building. Just remember to bring your bank book, a copy of your student ID, residence card and a pen.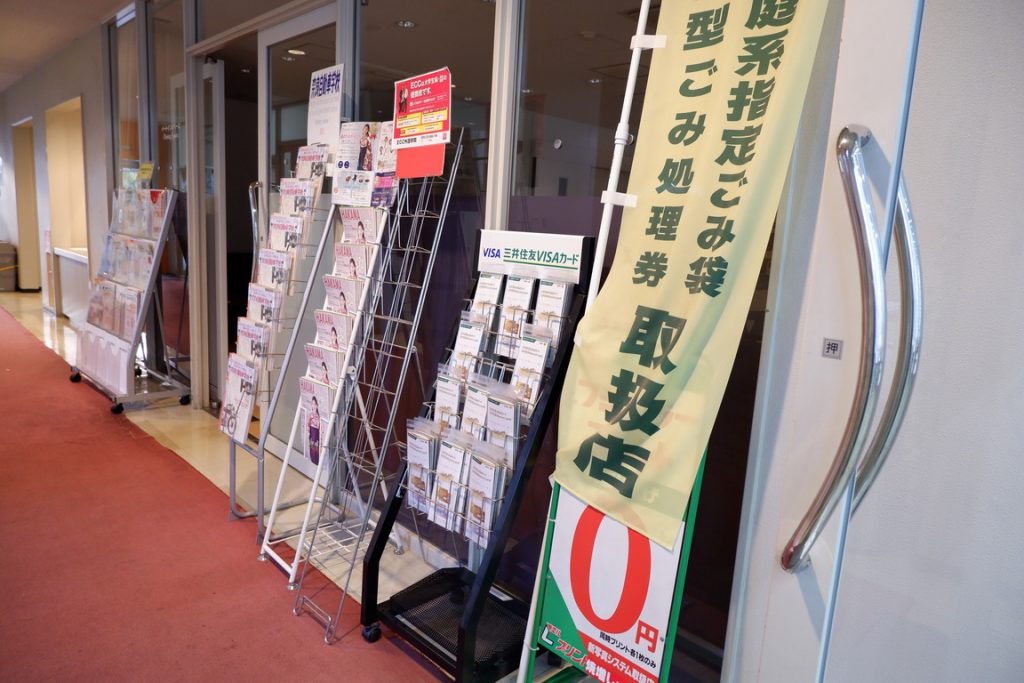 Osaka Gas
If you would like to cook inside your dormitory room using a gas stove or to have hot water available in the faucet, you may want to think about applying for Osaka Gas. More information about the application can be seen in their website.
Campus Facilities Operation Hours
The shokudo is open from 10:00-21:00 on weekdays, 10:00-15:00 on Saturdays, and closed on Sundays. Meanwhile, the Daily Yamazaki convenience store (kombini) operation hours are 8:00 to 22:00 during weekdays, and 9:00-17:00 on weekends and holidays.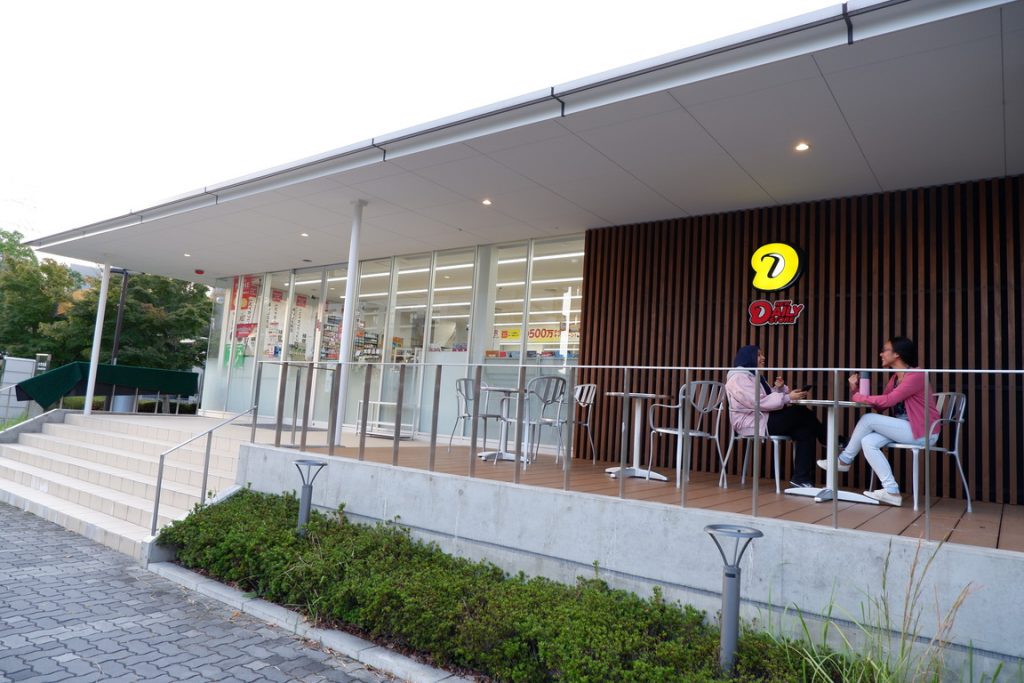 There is also a fitness gym inside the Sentan Guest House, which is open daily from 9:00 to 22:00. The library, which is located at the 2nd floor of the Administrative building beside Daily Yamazaki, is open 24 hours daily.
These are some of the basic information about NAIST that you might be interested in. Now all you have to do is to enjoy your stay in Japan, and brace yourselves for a wonderful autumn season ahead!